OBITUARIO
James David Speer
16 octubre , 1932

–

13 septiembre , 2021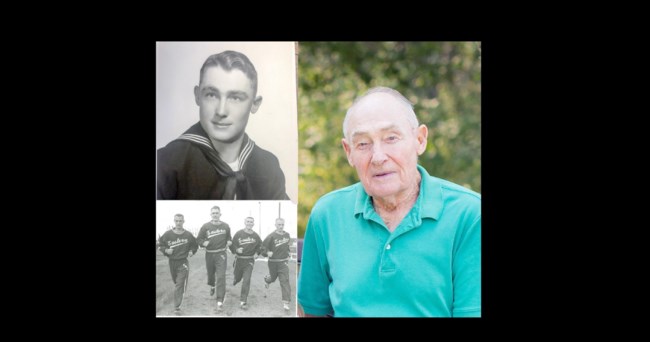 Former Lewis & Clark High School Educator and Decorated Coach, James D. Speer, Dies at 88 James D. Speer, a retired Lewis & Clark High School science department chair and decorated track and cross-country coach died at the age of 88 in his home at South Hill Village in Spokane, Washington on Monday, September 13, 2021. Known to family and friends as Jim, he was an exceptional athlete, educator, coach, and historian throughout his life. Mr. Speer arrived at Lewis & Clark High School in 1968, nine years into his teaching career. In his 23 years at LCHS, he served as the chair of the science department, taught biology, and coached both cross-country and track teams. Mr. Speer's biology courses were rigorous, and his dedication to excellence in the classroom helped generations of students discover a passion for the sciences – many of whom would go on to careers in the medical fields. As a coach for both track and cross country, Mr. Speer led Tigers Athletics to many championship-level events. His cross-country teams were perennial contenders, with numerous All City championships, State runner-up performances, and individual State champions throughout his time. He was known for the work ethic he helped instill in his student athletes. Jim Speer was born to Jack and Rose Speer on October 16, 1932, in McCook, Nebraska, the second of four brothers. His family moved to a dairy farm in Henderson, Colorado where he spent his youth working for his family farm and excelling as a multi-sport athlete. After graduating from Brighton High School in 1950, Speer joined the Naval Reserves, and at the beginning of the Korean War was activated and assigned as an airplane mechanic. In 1952 he met his wife, Lois Speer, on a blind date set up by mutual friends and the two married in 1954. While in the Navy, Speer played on an AAU basketball team with Dick Eicher, a former All-American basketball standout for Eastern Washington State College. At the urging of Eicher, Speer was recruited to play basketball at Eastern Washington State College by Hall of Fame coach, Red Reese. In his second year on the basketball team, Speer had surgery for appendicitis, shortening his season and prompting a switch to track and field. As a member of the track and field team, Speer was a star runner, competing in the 100-yard dash, the 220-yard dash, and men's 4X400 relay, and was team captain during his final year. Mr. Speer's time as a collegiate athlete fostered a love of running, a sport he enjoyed well into his 70's. Following college, Mr. Speer began his career in education, taking a teaching position at Ritzville High School where he coached the basketball team to multiple State B tournaments. During that time, he also received his Master of Science in Marine Biology from Washington State University through the National Defense Education Act, an initiative to propel science and technology education in the US during the Cold War. After completing his Master of Science degree, Mr. Speer became interested in pursuing seasonal work with the National Parks Service. In 1966 he applied for seasonal positions at three National Parks – Olympic National Park, Glacier National Park, and the newly designated Nez Perce National Historical Park in Lapwai, Idaho. Following offers from all three parks, he chose Nez Perce National Historical Park. Mr. Speer served as the first US Government Ranger and Interpreter for the Nez Perce National Historical Park. He and his family spent summers living and working in the park. From 1966-2015, he was an active seasonal ranger, speaking to student groups, putting on cultural demonstrations, working with tribal members, and, in his later years, contributing to an oral history of Nez Perce National Historical Park. He was highly respected by members, elders, and leaders of the Nez Perce Tribe. Following retirement from Lewis & Clark High School in 1992, Mr. Speer continued working at the Nez Perce National Historical Park, coached teams for his grandchildren, played golf, met regularly for breakfast with his fellow retired teachers from LCHS, and spent quality time with family in Cheney and Clarkston, Washington. Jim is survived by his loving wife of 67 years, Lois Speer, a brother, George Speer, his three children, Susan Lienhard (Tom), Steven (Karen) and Stuart Speer, seven grandchildren, and five great-grandchildren. His memorial service will be held at the Nez Perce National Historical Park in Lapwai, Idaho at a date to be determined. In lieu of flowers, the family requests donations be made in his name to the EWU Track and Excellence Fund via mail: Attn: Stan Kerr, EWU Track Coach 207 PEB / EWU 520 5th Street Cheney, WA 99004-9975 If your life was impacted by Jim Speer, you are encouraged to share favorite memories or well wishes with the family by emailing mr.speer.family@gmail.com.
VER MÁS
VER MENOS
Servicios
No hay servicios programados en este momento. Reciba una notificación cuando se actualicen los servicios.
RECIBIR ACTUALIZACIONES
En Memoria De
James David Speer
Ayude a contar la historia de vida única de su ser querido. Deje un recuerdo o comparta una foto o video a continuación para mostrar su apoyo.