OBITUARIO
Joseph David Balogh
12 marzo , 1930

–

6 febrero , 2020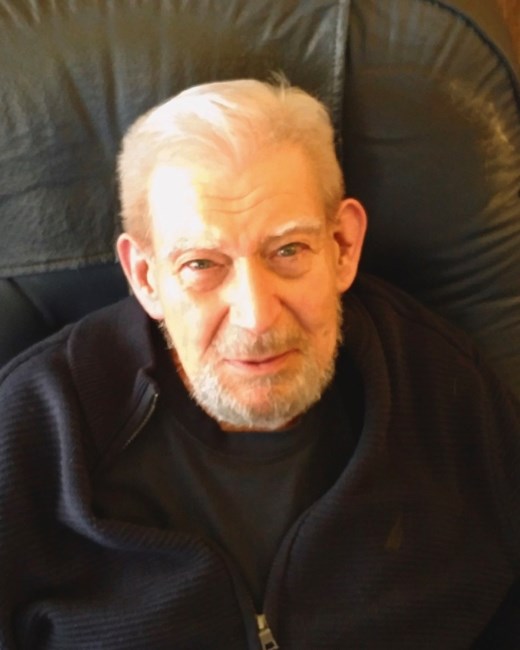 Joseph Balogh, 89, of Dallas, North Carolina joined his wife Mary "Red" Balogh on February 6th, 2020. He was an intelligent, generous, and stoic man of great virtue. He never wanted anyone to make a fuss about him, yet would remember every holiday and birthday of others. As a life long country music enthusiast, he loved watching The Grand Ole Opry and listening to radio programs like A Prairie Home Companion. He enjoyed the comedy of Ray Stevens and Benny Hill. He stayed current on events by regularly reading and watching the news. Joe was born in 1930 to Joseph Balogh and Mary Ann Balogh in Detroit, Michigan. The Balogh family lived in Detroit, Ecorse, and then on Sycamore Street in Southgate, Michigan for several years. In 1947, his senior year of high school, Joe enlisted in the United States Marine Corps. He went on to serve three years at camp Lejeune, North Carolina and was in Truman's Presidential Guard. He then spent three years in the United States Air Force Reserves with honorable discharge. While in service a friend suggested he start writing Mary (Ladd) Balogh and a true love blossomed over letter correspondence. They wed in 1949 at Chimney Rock, North Carolina going on to have two children, Celeste and Connee. The family moved around the Detroit area and put roots down in Chelsea, Michigan. They spent many summers entertaining at their lake house in Gobles, Michigan. Joe and Red loved to go out dancing in stylish, coordinated outfits. Friends and family relish in the memories of how fun they were as a couple. It was the kind of love that books are written about. Holidays were filled with entertainment, big spreads and thoughtful gifts. His service experience in teletype led him to a career path at Ford Motor Company, kicking off a 31 year career as an executive in information traffic control. Many of the systems he created are still used at Ford today. Joe was so successful, he was in Who's Who publication. He was very active in his community, such as Kiwanis Club, Rod and Gun Club, Moose Lodge and the Chelsea Village Planning Committee. After retiring in 1982, Joe and Red moved to Port Charlotte, Florida. He started working part time as a hospital security guard. Summers were now spent doing activities and quality time with his grandchildren. Joe and Red connected to their spirituality through the Church of Science of Mind. They found great interest in metaphysics and regularly practiced meditation. Eventually the hot summers of Florida became too much. They found a quiet nest in Dallas, North Carolina, close to where Red grew up. Time was divided between Florida and North Carolina until Red's health could no longer take traveling. Joe enjoyed the peacefulness of nature, tending to his property and feeding the native birds. Joe was a devoted, hardworking and loyal caretaker to Red in her time of need. He had a soft spot for a stray dog, Timone, who soon became family. After Red's passing he adopted an elder dog, Jack. When signing cards, he lovingly referred to himself and Jack as the Balogh's of Dallas. Joe was predeceased by parents, Joseph Balogh and Mary Ann Balogh, wife Mary (Ladd) Balogh, daughter Celeste Balogh, sister in law Mitzy Balogh, and brother in law Jim Goss. He is survived by siblings Bill Balogh, Mary Ann (Balogh) Goss, Tom Balogh (Gina Balogh), and Dan Balogh (Sharon Balogh), daughter Connee (Balogh) Roeser (Randy Roeser), brother in law Joe Ladd (Carol Ladd), grandchildren, Noëlle Niedermeier (Justin Cieply), Tara Balogh-Niedermeier (Rich Eakins), Ryan Roeser (Jessica Fedchinko), and Ronnee Roeser, and great grandchildren, Jeanine Cieply, Rayne Roeser, Bayne Roeser, Caldur Roeser, and Ronan Roeser. Joe did not wish to have a funeral. His granddaughters, Noëlle and Tara will be burying his ashes with his wife, Mary "Red" and daughter, Celeste's ashes at Oak Grove Cemetery in Chelsea, Michigan down the street from the family home. A small gathering will be announced for that ceremony at a later date.
VER MÁS
VER MENOS
Servicios
No hay servicios programados en este momento. Reciba una notificación cuando se actualicen los servicios.
RECIBIR ACTUALIZACIONES
En Memoria De
Joseph David Balogh
Ayude a contar la historia de vida única de su ser querido. Deje un recuerdo o comparta una foto o video a continuación para mostrar su apoyo.