OBITUARIO
Fred Powledge
23 febrero , 1935

–

27 enero , 2018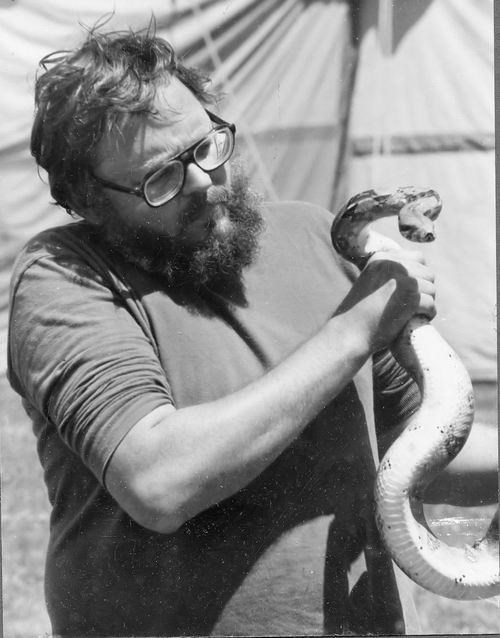 FRED POWLEDGE February 23, 1935 - January 27, 2018 Journalist Fred Powledge, a former reporter for the New York Times and author of many books, died on January 27, 2018, in Tucson, AZ. He was 82. Powledge wrote deeply about the civil rights movement and race relations as a reporter for the New York Times and, before that, the Atlanta Journal. His book Free At Last? The Civil Rights Movement and the People Who Made It (Little, Brown) was a New York Times Notable Book in 1991. He also wrote Black Power/White Resistance: Notes on the New Civil War (World: 1967), and a children's book, We Shall Overcome: Heroes of the Civil Rights Movement (Simon and Schuster: 1993.) Powledge began his long freelance career late in the 1960s. In addition to 17 books, he wrote articles for ( among many others) The New Yorker, Esquire, the original Life magazine, Harper's, Playboy, Family Circle, Audubon, Popular Computing, the New York Times Magazine, Redbook, BioScience, and New York Magazine. He joined the New York Times in 1963 and covered President John Kennedy's assassination as well as civil rights. Powledge took a leave from the Times in 1967 to become the first Russell Sage Fellow in Journalism and the Behavioral Sciences at Columbia University. His interests were expansive. Powledge followed a traveling tented circus for a year in a VW Microbus to write his favorite book, Mud Show: A Circus Season (Harcourt Brace Jovanovich: 1975.) Other books included Water: The Nature, Uses, and Future of Our Most Precious and Abused Resource (Farrar, Straus, Giroux: 1982); Fat of the Land (Simon and Schuster: 1984), a book about the food industry; The New Adoption Maze and How to Get Through It (Mosby:1985); and A Forgiving Wind (Sierra Club Books: 1983), a book about learning to sail in middle age. He also wrote several children's books. Topics ranged from being adopted, to life as a child circus performer, to the search for new drugs derived from plants. Powledge made his home on Maryland's Patuxent River for more than two decades, and his Working River (Farrar, Straus, & Giroux: 1995) describes its ecology, history, and uses. Working River was chosen by the American Museum of Natural History for its annual List of Nature Books for Young Readers and also received a Joan G. Sugarman Book Award. Powledge was also a serious photographer whose work has appeared in a number of books and magazines--and on the cover of one of Joan Baez's early Gold albums. He lived in a renovated Brooklyn brownstone for a quarter-century and wrote a cover story for New York Magazine about its remodeling misadventures. While based in New York, he taught several courses at the New School, and was narrator, co-producer, and writer of a 1972 Channel 13 series on New York City as the 51st State. In later years, he wrote mostly about the environment, especially contributing articles, with accompanying photographs, to the journal BioScience. Topics included island biogeography, the Chesapeake Bay environment, science under the then-new Obama administration, the value of botanical gardens, conservation of plant diversity, the Millennium Ecosystem Assessment, and tensions between climate science and policymakers. He traveled to Brazil, Mexico, Zimbabwe, Indonesia, Taiwan, and Bolivia as science writer for the Biodiversity Leadership Awards of the Bay and Paul Foundations. Powledge also wrote several articles on agricultural-environmental topics for World Resources: A Guide to the Global Environment, published by the World Resources Institute. In addition, he served as a freelance science writer to several member institutions of the Consultative Group on International Agricultural Research (CGIAR). Fred Arlius Powledge was born February 23, 1935, and grew up in Raleigh, NC. He graduated in 1956 from the University of North Carolina, where he was Editor of the well-regarded student newspaper, the Daily Tar Heel. After a stint in the Army, he joined the Associated Press, moving from there to the Atlanta Journal in 1960. He is survived by his wife, science journalist Tabitha M. Powledge, his daughter Pauline Stearns Powledge, a computer engineer, and his sister Clara Powledge Worsley, of Raleigh, NC.
VER MÁS
VER MENOS
Servicios
No hay servicios programados en este momento. Reciba una notificación cuando se actualicen los servicios.
RECIBIR ACTUALIZACIONES
En Memoria De
Fred Powledge
Ayude a contar la historia de vida única de su ser querido. Deje un recuerdo o comparta una foto o video a continuación para mostrar su apoyo.