OBITUARIO
Roger Allan Drobney
6 septiembre , 1941

–

14 noviembre , 2021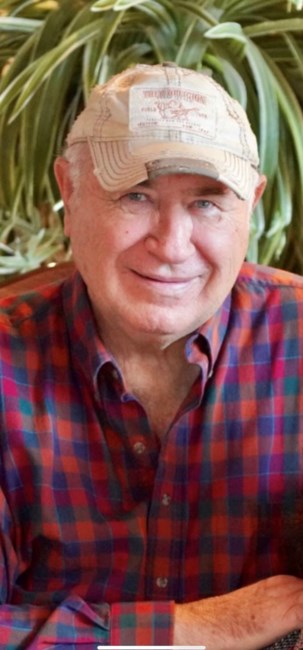 Depending on how you knew him and when, the various sides of Roger might look quite different. You might have known him as a driven businessman, an intuitive designer of custom homes, an adrenaline fueled adventurer or a generous soul. He was all of those things.
Although he started simply, in the farming town of Pocahontas Iowa, Roger's adventures started early. He kept many pets, including dogs, crows, squirrels, skunks, opossums and his favorite, a raccoon that he taught to sit in a chair, drink from a cup and eat at the kitchen table with him. In high school, he built a kit car, welding up a frame, scavenging parts at the local junk yard and tearing down local country roads. He loved dancing and early Rock and Roll, and he combined those passions to become Iowa State Dance Champion in high school. Starting in the eighth grade, he worked at a nearby steak house, and put himself through college as a cook and manager there. He graduated high school in a class of 26, where he talked a few other kids into teaching themselves higher mathematics and physics as prerequisites for college.
He attended college at Iowa State University, where he learned he was in way over his head with his small town education, but he buckled down, caught up and graduated with an electrical engineering degree. Roger lost his own father during his final year of college, so he scrapped his plan to join the Peace Corps for two years and dove into the working world just in time to join in the heat of the Space Race, working for Motorola Laboratories on the Ranger and Saturn Projects that brought back the first close-up pictures of the moon.
When he tired of being a "cog in the machine" of huge engineering projects, he took a job with IBM to sell main frame computers, and moved to Lansing, Michigan. He liked to recall that he sold so many computers in his first year (including one to Dart container to help with their first big expansion) that they doubled his quota the next, prompting him to venture off on his own to start a building company, which became HDI Builders, along with two of his colleagues from IBM. He taught himself design and became one of the premier designers of custom homes in the Lansing area, where he built "over 1,500 homes" and designed many more.
Roger believed in working hard and playing harder. Throughout his life he was an avid outdoorsman, hunting, fishing, backpacking, canoeing and maintaining his personal 80 acre "park and wildlife preserve" in Williamston. He was a sky diver (including stunt diving for the Ripcord television show in the early 60's), a pilot (he flew ultralight aircraft, gliders and aerobatic airplanes), a scuba diver (he loved to tell stories of spear-fishing giant groupers off the coast of California when he lived in Santa Monica), a skier (he bought a condo in Vail just after it opened and skied there almost every year) a traveler (he met his wife while working on a design project in Thailand), a car aficionado (He went to every car show he could find and owned many sports cars over the years).
Roger believed education was his ticket away from simple beginnings and small town life and, remembering his struggle, he attempted to help others reach that same goal. He funded the college educations of many local kids over the years, with varying degrees of success, but after spending time in Thailand with his wife Ning Nong, they began supporting the education of a few kids there, which developed into support for an entire orphanage and education scholarships that continue today. Over the years, they also sponsored international exchange students, opening their home to several kids from around the world while they attended Williamston High School and MSU.
Roger is survived by his two sons, Chris and Ben, his three grandchildren Josh, Michael and Remy and his loving and dedicated wife, Ning Nong, to whom we will be forever grateful for adding many wonderful years to his life. She was his rock and he loved her with all his heart.
Fond memories and expressions of sympathy may be shared at www.grwilliamston.com for the DROBNEY family.
VER MÁS
VER MENOS
PORTADORES

Ben Drobney

Chris Drobney

Kulphanin Saenguthai

Patrick McMahon

Gavin Watthayu

Sasinun Kollenbaum
Servicios Previos
martes,
30 noviembre, 2021
Visitation
martes,
30 noviembre, 2021
Mass of Christian Burial
martes,
30 noviembre, 2021
Committal Service
En Memoria De
Roger Allan Drobney
Ayude a contar la historia de la vida única de su ser querido. Deja un recuerdo o comparte una foto debajo para mostrar tu apoyo.