OBITUARIO
Gary Wayne Grussing
22 noviembre , 1943

–

23 noviembre , 2021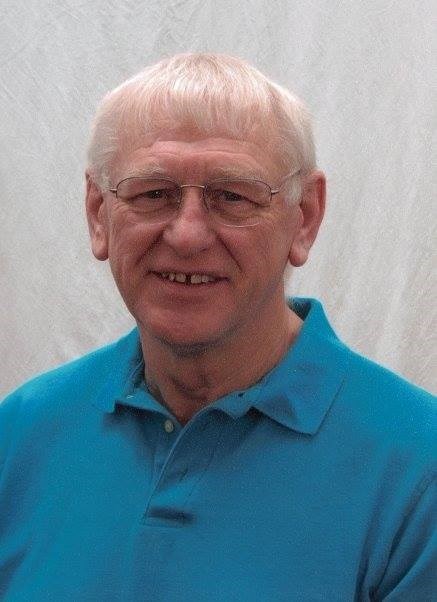 "Nobody who ever knew me didn't like me." Gary Wayne Grussing was a good man, a "nice man", according to many. His response to that? "Nice and a quarter gets you a cup of coffee and not much else." Gary had many such quips. A good meal? "Tastes like more!" Not worried about quality control so much? "Good enough for government work." There were others not quite fit for publication, but they will forever endear him to his family and friends.
Gary was born November 22, 1943, in Montevideo MN, the middle of five children of Martin George Grussing and Hannah (Raske) Grussing, who farmed near Clara City MN. He was baptized at Bunde (Dutch) Christian Reformed Church and graduated from Raymond (MN) High School and Hennepin Technical College. Some of his favorite enjoyments were Vikings football, basketball, chasing girls (which he was very, very good at!), dancing, going to movies (especially sci-fi), afternoon tea and pie, the annual northern Minnesota fishing and hunting trips with his brothers and cousins, and gadgets. Any kind of latest-greatest products. ALL the gadgets, most of which he never bought because he swore he could make them on his own.
With a family of his own to support at an early age, Gary began making his mark as a hydraulic/pneumatic engineer at Rogness Equipment Company in Minnesota. After completing coursework at Hennepin Technical College, he served in various sales, engineering, and senior administrative capacities at Eaton Corp, Power Systems Inc, Hydraulic Controls Corp, Washington Scientific Industries, Cessna Hydraulics Group/United Hydraulics, Precision Industries, Metaris Inc, Hydradyne, and HydraPower Systems. His entrepreneurial spirit led to the formation of his own consulting company, GG Enterprises Inc., and other ventures that promised to make him a few bucks. The man could literally sell anything to anybody, and he never left a customer without asking for the sale. He tired of the constant travel but was proud that he knew the location of every Perkins Restaurant and drive-by telephone in the Upper Midwest.
Throughout his life, Gary had a stellar reputation as a hard worker and brilliant hydraulic/pneumatic engineer who was able to solve application challenges that others could not. It was not uncommon for him to see the results of his work in the everyday world, especially in the construction and farm implement industries. He was quick to point out his contributions to many products we see in everyday life, including designing and selling the entire hydraulic systems for Altec bucket trucks used by Georgia Power and the Manitowoc lattice boom crawlers and Caterpillar excavators used in construction of the new Braves stadium. Gary also holds the patent for a forklift system to improve industrial workplace safety and productivity.
Above all else, the light and joy of his life was his family. On October 15, 1960, Gary married Cheryl Rae Schroeder of Raymond MN, and together, they raised four children: Terri, Brian, Scott, and Eric. Gary married Anita Marie Norman of Davenport IA on September 5, 1987. He enjoyed raising his "second family", Daniel and Hannah, and after 25 years of divorce, they were remarried on September 5, 2021. Gary's family knew they could always count on this "gentle giant" to help in any way possible, whether it was sitting at a hospital bedside, moving/hauling, finding creative ways to fix things, or just hanging out together on Vikings game days.
After a four-year battle with cancer, surrounded by the love of his family, Gary passed into the arms of his Lord and Savior at his home in Woodstock GA on November 23, 2021 – at the age of 78 years and one day. (Speculation is that he flatly refused to miss even one minute of his birthday.) He was preceded in death by his parents, his brother, James Grussing, daughter-in-law Lani (Eric) Grussing, and his grandson, Jacob Thiher. In addition to his wife, Gary is survived by his six children: Terri (Mark) Thiher and Scott (Jean) Grussing of metro Minneapolis, and Brian (Bernice), Eric (Christina), Daniel, and Hannah Grussing, all of metro Atlanta; 15 grandchildren; 7 great-grandchildren; sisters Marlys (David) Simpson and Linda (Steven) Spoors; brother Gene (Jo) Grussing; sister-in-law Sheila (James) Grussing; daughter-in-law Lani (Eric) Grussing; his little dogs Elise and Gracie; his Vikings game buddies, and many other family and friends.
A memorial celebration of Gary's life will be held at 3:00 pm on Tuesday, November 30, 2021, at Hillside United Methodist Church in Woodstock GA, with visitation at 1:30. Fond memories and expressions of sympathy may be shared at www.woodstockfuneralhome.com.
VER MÁS
VER MENOS
Servicios Previos
martes,
30 noviembre, 2021
Celebration of Life Memorial Service
En Memoria De
Gary Wayne Grussing
Ayude a contar la historia de la vida única de su ser querido. Deja un recuerdo o comparte una foto debajo para mostrar tu apoyo.