OBITUARIO
David Lloyd Garretson
18 octubre , 1948

–

18 septiembre , 2022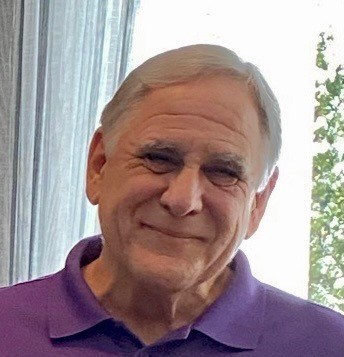 "Honor is the thing, for he who has honor needs no praise. He is secure with the knowledge of who he is, a decent human being first, all else after." — Louis L'Amour, The Walking Drum. David Lloyd Garretson, an honorable and decent man, passed away at home early on September 19, one month before his 74th birthday, after a year-long battle with a rare and aggressive form of leukemia. David was born in Spokane on October 18, 1948, to Lloyd "Bud" Garretson and Helen (Grohs) Garretson, while they were completing their education at WSU. Then they moved back to Yakima, where the extended Garretson family operated a fruit growing business on Naches Heights. David fondly remembered growing up on Shelton Avenue; his escapades with neighborhood friends; working with his numerous Garretson cousins at the family ranch; hiking, camping, and visiting National Parks with his parents and sisters; and spending time at the family's cabin near Cliffdell. He often spoke of the Easter egg hunts held at the Garretson Big House, during which the older kids had to climb trees and chimneys to find their Easter baskets. David's time as a member of Boy Scout Troop #9 shaped his life and attitude of service and of quietly giving back to individuals and the community. He sought no acknowledgement. If someone needed help, he stopped what he was doing and helped. Period. He gave generously to many local organizations, including Cottage in the Meadow, Yakima Symphony Orchestra, Yakima Valley Museum, Public Television, the Mission, and to many individuals. While studying Horticulture at WSU, he met and married Donna Lukenbill. When David graduated, they moved to the Yakima Valley with $1 in their pocket to begin a fruit growing career, starting at Congdon Orchards. After eight years at Congdon, he brought his orchard management skills "home" to the Lloyd Garretson Company, where he worked until they sold the ranch in 2007. Finally, he worked for Larson Fruit Co. until he retired in 2015. David also participated in various agriculture-related organizations, served 27 years as President of the Naches Cowiche Canal Company, and was instrumental in the creation of the Washington Growers League, a non-profit organization to help fruit growers with new and expanding regulations and employee relations. He and Donna had hopes of traveling after his retirement, but Donna died suddenly in early 2016. They were married 45 years. David was known for being quiet in conversations and meetings, but when he spoke, he had worked it all out in his brain and gave concise and insightful contributions to the discussion. There was nothing he did not want to disassemble, analyze, repair, and reassemble, a trait that began during his young years at home, with his father's guidance. His son, Jeff, shares the same natural curiosity, and the two enjoyed building and repairing things together. Among many other projects, David completely rebuilt the famous grand player piano located in the Garretson Big House that was used in the 1930s to provide music for dances held to fund the building of the Naches Heights Community Center. He and Donna also enjoyed woodworking and created two precious works of art for their granddaughters: a cradle and a rocking horse. On November 15, 2021, David married his late wife's best friend, Carolyn, whom he had known for 30 years. The three had enjoyed traveling together over the years. The marriage was a continuation of a contented life and long friendship. They had hoped for years of kayaking, camping, and road trips; instead, Carolyn spent most of their short time together as his caregiver. The family is deeply grateful for her love and devotion to him during these difficult months. David was preceded in death by his sister, Julie Garretson; his wife, Donna (Lukenbill) Garretson; and his parents, Lloyd and Helen (Grohs) Garretson. He is survived by his wife of 10 months, Carolyn (Alderson) Smith Garretson; son Jeff (Kyleena), and two granddaughters, Kalaila and Kiriele (Yakima); step-son Mark Randolph Smith (Denise O'Reilly) (Federal Way) and step-daughter Valerie Hope Smith Freudenstein (Klete) (Eatonville); sisters Linda Goldsworthy (Yakima) and Anne Garretson (Greg Lovelette) (Missoula, Montana), nephew James Goldsworthy (Shannon) (Sacramento) and niece Sarah Goldsworthy Berry (Eric) (Milwaukie, Oregon), and two great-nieces, Francis Bringloe and Rachel Charlie Berry. He is also survived by his sister-in-law, Kate Lukenbill Allison (Chehalis) and by numerous cousins and their families. David was well respected and well loved by those who knew him. Upon hearing of his death, co-workers, employees, friends, and relatives shared specific memories of how David had impacted their lives in a most positive way. What better tribute? No formal service will be held, upon David's request, but there will be an informal open house at the Garretson family home, 1191 Naches Heights Rd, on Saturday, October 15, from 2-4 PM. David and Carolyn were amazed by the superb health care, diligence, and compassion provided by the Seattle Cancer Care Alliance, where they spent four months hoping for a stem cell transplant. They also want to thank the infusion care nurses at North Star Lodge in Yakima for their excellent care under some very difficult circumstances, and for their kindness and caring compassion. Fond memories and expressions of sympathy may be shared at www.keithandkeith.com for the Garretson family.
VER MÁS
VER MENOS
Servicios Previos
Open House at Garretson Family Home, 1191 Naches Heights Rd. Yakima
En Memoria De
David Lloyd Garretson
Ayude a contar la historia de vida única de su ser querido. Deje un recuerdo o comparta una foto o video a continuación para mostrar su apoyo.