Avis de décès
Dr. Asen L Dontchev
19 juin 1948

–

16 septembre 2021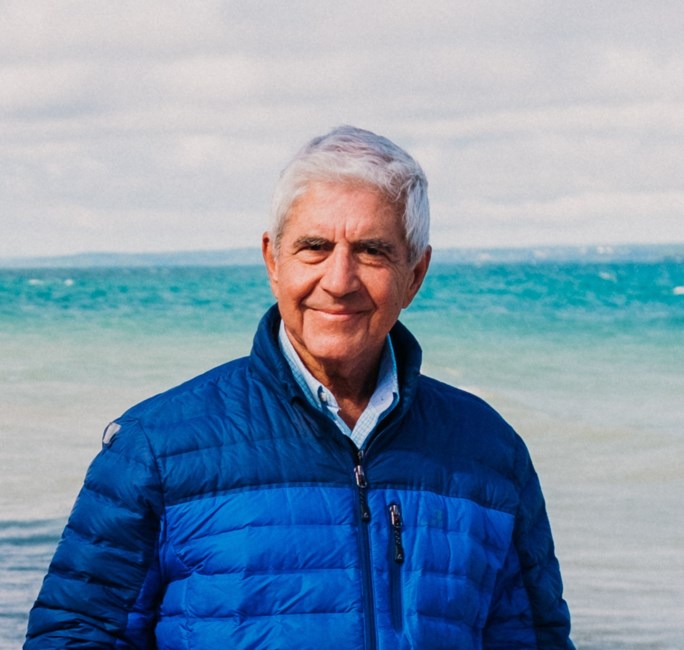 Dr. Asen L. Dontchev, 73, of Ann Arbor, Michigan passed away peacefully surrounded by family on Thursday, September 16, 2021. Asen is survived by his wife, Dora, his sister, Nina (Mitko), his kids, Mira (Wil) and Kiko (Erin), and his grandkids, Yasen, Sonya, and Finn. Asen was born June 19, 1948 in Pleven, Bulgaria to Lubomir and Maria Dontchevi. He grew up loving math and music and attended two schools in parallel – one for math and another for music where he studied violin. He was an exceptional mathematician winning awards at Math Olympiads early in life. That success led him to study mathematics in Poland at the Warsaw University of Technology where he completed his PhD in Control Sciences in 1974. Upon his return to Bulgaria, Asen became a professor at the Institute of Mathematics at the Bulgarian Academy of Sciences and settled into life in Sofia. He married Dora in 1978 and together they welcomed two children: Mira (1979) and Kiko (1986). Mathematics was Asen's passion. He could often be found writing formulas and working on his next paper. He was always thinking about the next idea and the next problem. His first book was published in 1983 and over his lifetime he wrote six books – two in Bulgarian and four in English. His last book – Lectures in Variational Analysis – will be published later this year. He published 128 papers and served as editor on some of the top mathematical journals of his field. In 1987 he reached the prestigious level of Doctor of Mathematical Sciences and became full professor in the Bulgarian Academy of Sciences. In 2015 he was awarded a medal by the Bulgarian Academy of Sciences for significant contributions to the field of mathematics. In 1990 Asen and his family started a new chapter in a new country at a time of great change in Eastern Europe. He became Associate Editor at Mathematical Reviews, which brought him and his family to the United States and to Ann Arbor, Michigan. Asen quickly became affiliated with the University of Michigan and started teaching as Adjunct Professor of Mathematics and Aerospace Engineering. He also connected with top mathematicians across the United States, which led him to serve as Program Director for Mathematical Sciences at the National Science Foundation from 2007 to 2009. But life for Asen was not just about math. He loved the outdoors and he loved adventures. On any given day you could find him fishing on his boat at North Lake, swimming at Blind Lake, playing tennis in the neighborhood, hiking the Potawatomi trail, skiing in Hudson Mills Metropark or biking along Huron River Drive. Asen loved the high mountains he had first known in Bulgaria, and in the United States he found those high mountains in Colorado, Utah, Montana, and Washington, where he took every opportunity to find lakes full of fish. Asen also loved traveling and meeting mathematicians from all over the world. Asen was a master at blending his love for his work, his love for the outdoors, and his love for his family and friends. Asen lived life fully and inspired us all. A Celebration of Life is scheduled for 11am on Saturday, September 25th, 2021 at one of Asen's favorite places, the Matthaei Botanical Gardens. All are welcome to attend and celebrate Asen's life. Because many of Asen's colleagues and friends are around the world, we will do our best to host the event over zoom. Please check back for details. In lieu of flowers, please send donations to Debbie's Dream Foundation. We welcome fond memories and expressions of sympathy at his obituary webpage. Below is a recording of Asen's Celebration of Life.
VOIR PLUS
VOIR MOINS
FAMILLE

Dora Dontcheva

Wife

Mira Dontcheva

Daughter

Kiko Dontchev

Son
Services Précédents
samedi,
25 septembre, 2021
A Memorial Gathering of Family and Friends
En mémoire de
Dr. Asen L Dontchev
Aidez à raconter l'histoire de la vie unique de votre bien-aimé. Laissez un souvenir ou partagez une photo ou une vidéo ci-dessous pour montrer votre soutien.