Avis de décès
Katherine "Tinka" Hughes Quigley
20 septembre 1932

–

9 novembre 2022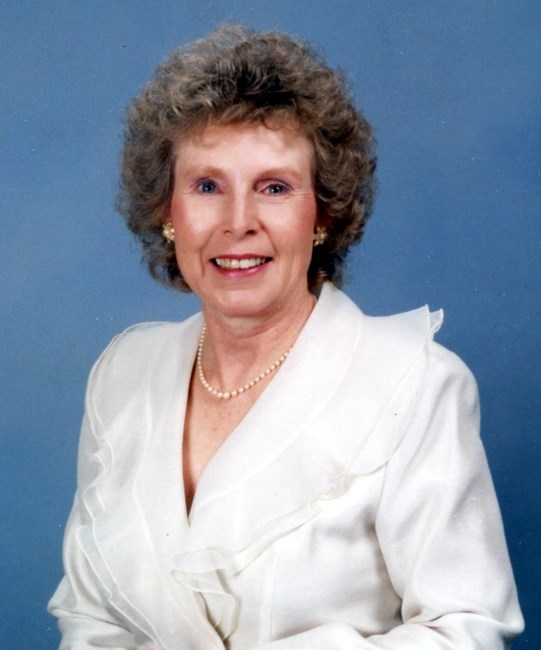 Katherine, known as "Tinka", Quigley passed away on November 9, 2022 after a short illness in Austin, Texas at the age of 90. Tinka was born Katherine Nell Hughes on September 20, 1932 in Austin, Texas, delivered by her uncle, Dr. Jesse Brady. Her parents were Emery H. and Katherine Brady Hughes. She was called Tinka or Tinker by her family after a popular English counting nursery rhyme called "Tinker, Tailor, Soldier, Sailor". Tinka was an active tomboy and thought she was named for Tinkertoy Cowboy Sailor. She loved riding horses and playing with and caring for her animals. Tinka spent part of her childhood in Hearne, Texas. She graduated from St. Mary's Academy in Austin, Texas in 1950. She attended The University of Texas and was a member of Alpha Phi Sorority. Tinka met the love of her life, Maurice Quigley, at Barton Springs during a mutual CYO event with St. Edward's University High School in 1948. Maurice escorted Tinka to many dances and parties including the Alfalfa Fiesta in Hearne, where they represented Austin as Duchess and Duke. They married June 12,1952 at St. Austin's Catholic Church, honeymooned in Ruidoso, New Mexico and lived in Paso Robles, California while Maurice was stationed at Camp Roberts with the Seventh Armored Division. The rest of their 70 years together was spent in Austin where they raised their six children. They also had 13 grandchildren and 3 great-grandchildren. Tinka was a devoted and loving wife, mother, grandmother, great-grandmother, friend, and citizen of the community. Besides running a home for 8 people where she cooked, cleaned, supervised, and nourished her children and husband, Tinka made sure birthdays and Christmases were celebrated, Halloween and twirling costumes were sewn, and children were chauffeured to school and their many after school activities. She was a wonderful mom who volunteered to be room mother, scout leader, and cheerleader for all the sports and activities her children participated in. Tinka was creative, funny, and supportive. Tinka made the best desserts, especially chocolate cake. She served as co-president of both The Westlake High School Booster Club and The Westlake High School Chap Club along with Maurice. Tinka and Maurice held season tickets to the Chaparral football games for over 40 years. In the last few years Tinka loved watching the Chaps on TV and her laptop. After Tinka raised her children she enjoyed attending the West Lake Hills Garden Club and Retired Officers' Wives Club. Until the pandemic she volunteered to count money every Monday morning at the church Tinka and Maurice helped found, St. John Neumann Catholic Church. Tinka was preceded in death by her parents, her sister, Patricia, her brother, John, and her husband, Maurice. She is survived by her children: son, Patrick, and children Dustin Quigley and Danielle Cox and husband Justin; daughter Moira Woody and husband Gordon, and their children Katie Woody and husband Marcelo Sena, Thaddeus Woody and wife Amy, Mary Woody and husband Lance Osborn, and Rebecca Woody and husband Colton Lowden; son Michael and wife Francine, and daughter Lauren Emter and husband Riley and their children Carter, Weston, and Brodie, and daughter Rachel Reed and husband Trevor; daughter Ann Quigley and Larry Brandt, and her daughter Dr. Erin Orozco; daughter Colleen Quigley and her son Riley; and daughter Sheila Jetton-Hartman and husband Dewey, and her children Conner Jetton and wife Misty, her daughter Laura Jetton, and her son Clayton Jetton. Services for Tinka will be Tuesday, November 29, 2022 at St. John Neumann Catholic Church with a Rosary at 10:00 A.M., followed by Mass at 11:00. A reception will be held in the church hall from 12:00 to 2:00. Burial will be at Assumption Cemetery at 2:30. Any words of comfort can be left online for the Quigley family at dignitymemorial.com. Memorials, if desired, may be made to Mobile Loaves and Fishes, 9301 Hog Eye Road, Suite 950, Austin, Texas 78724 or mlf.org.
VOIR PLUS
VOIR MOINS
Services Précédents
Recitation of the Holy Rosary
En mémoire de
Katherine "Tinka" Hughes Quigley
Aidez à raconter l'histoire de la vie unique de votre bien-aimé. Laissez un souvenir ou partagez une photo ou une vidéo ci-dessous pour montrer votre soutien.