Avis de décès
Dr. Daniel Robert Bowden
30 septembre 1952

–

13 janvier 2021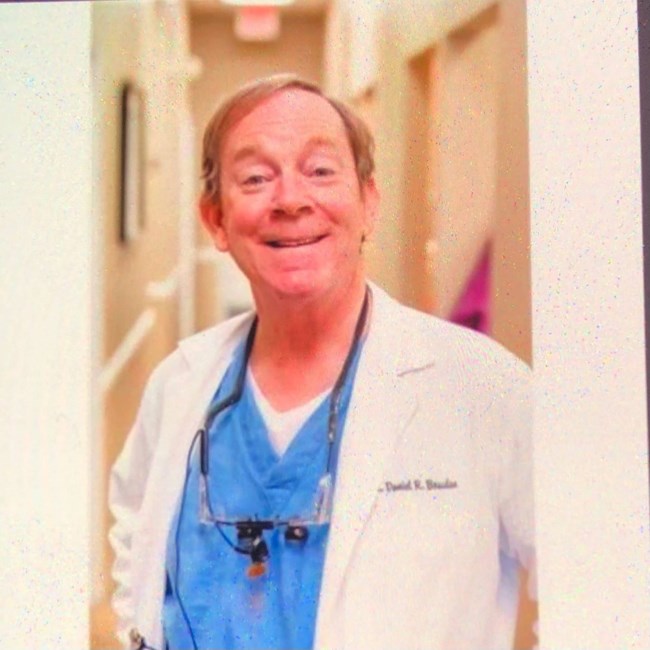 Dr. Daniel Robert Bowden September 30, 1952 - January 13, 2021 Daniel Robert Bowden, DDS was born in Memphis, Tennessee, the eldest son of the late Daniel Bowden, Jr. and Elsie Jean Meredith Bowden. He attended Charjean Elementary School, Fairview Junior High School, and graduated from Messick High School in 1970. In the Messick Band, Danny was first chair French horn and served as Band Captain his senior year. He was in the All State Band for three years. Daniel attended the University of Mississippi on a band scholarship, where he was first chair French horn for three out of his four years there. He was a member of Beta Theta Pi Fraternity and graduated in 1974 with a double major in chemistry and biology. He graduated from the University of Tennessee Dental School in 1977. Dr. Bowden practiced public health dentistry in Bolivar, TN and Abingdon, VA. He was in private practice in Philadelphia, PA where he was also a faculty member at Temple University in the Oral Diagnosis department. He returned to Memphis and remained in private practice, both solo and with American Family Dentistry. He retired in November 2020. Dr. Bowden is remembered for his many talents and gifts. He was a remarkable musician: he could pick up an unfamiliar instrument and, after a few minutes of handling, figure out how to play it. One of his favorite party tricks when a piano was around was to start up impromptu rounds of "Name That Tune!" much to the delight of partygoers. His love and appreciation for music was obvious to those who knew him. His office played popular music Mondays through Thursdays, and when a classic hit came on, Dr. Bowden would tell you exactly who sang it, who they were married to, and what he was doing when the song first came out. When his staff "allowed" him to play classical music on Fridays, he was known to close his eyes and pick out the instruments that were playing, perhaps with one (or both) hands slightly waving as if he were directing the music himself, or perhaps with an exaggerated yet sincere gusto which would bring a genuine smile to the faces of all who watched. Dr. Bowden is also remembered for his quick wit and a sharp intelligence. He was kind, supportive, and encouraging to his friends, but, as his Facebook friends could tell you, he could deliver a painful tongue-lashing. In his online discussions in particular, he was careful to keep his focus on "the issues" and avoid personal attacks on those who disagreed with him, even (and especially) in today's polarizing environment. He valued differences of opinion and recognized the importance of diverse viewpoints and respectful discussion. A true intellectual, Dr. Bowden encouraged others to think for themselves both critically and analytically. He was a voracious reader and researcher with interests in a variety of subjects, though he had an extraordinary knowledge and understanding of World and United States history, in particular. For his children, a phone call to dad would likely yield a quicker and more comprehensive answer to a history question than a google search. He loved to travel and try new foods, and he traveled extensively in Europe in the last several years of his life. Dr. Bowden is survived by his children, Ellen Meredith Bowden of Oakland, TN, Elizabeth Anne Bowden of Nashville, TN, and Nathan Daniel Bowden of Memphis, TN; his sister, Rebecca "Becky" Bowden Jones (Wayne) of Cordova, TN; and his brother, John Meredith Bowden (Denise) of Olive Branch, MS. Visitation will be held at Memphis Funeral Home and Memorial Gardens in Bartlett, TN (3700 N Germantown Parkway, 38133) on February 6 at 9:00am followed by a 10:00am memorial service and then burial in the family burial grounds at Mount Zion Cemetery in Independence, MS.
VOIR PLUS
VOIR MOINS
FAMILLE

Daniel Bowden, Jr. and Elsie Jean Meredith Bowden

Parents

Ellen Meredith Bowden, Elizabeth Anne Bowden, Nathan Daniel Bowden

Children

Rebecca "Becky" Bowden Jones (Wayne)

Sister

John Meredith Bowden (Denise)

Brother
Services Précédents
Family Will Receive Friends
En mémoire de
Dr. Daniel Robert Bowden
Aidez à raconter l'histoire de la vie unique de votre bien-aimé. Laissez un souvenir ou partagez une photo ou une vidéo ci-dessous pour montrer votre soutien.