Avis de décès
Martin C. Mihm, Jr., M.D.
15 mars 1934

–

19 juillet 2022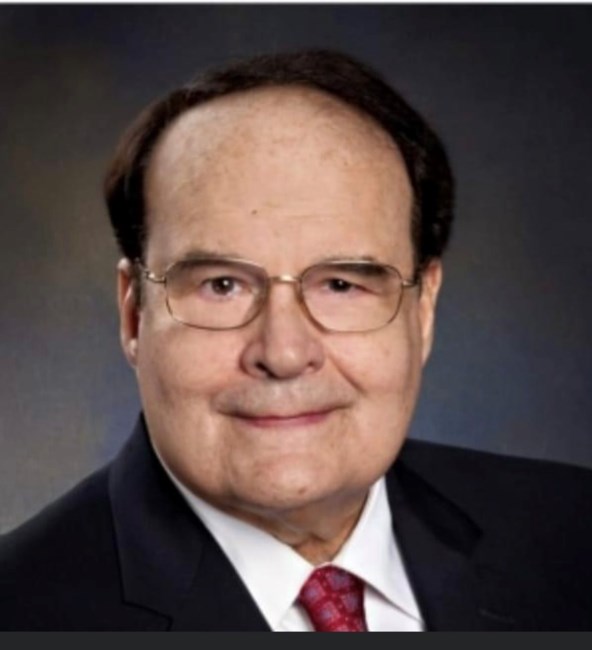 Martin C. Mihm Jr., M.D. or Marty as he was so affectionately called was born in Pittsburgh, PA., on March 15, 1934 and passed suddenly on July 19, 2022, at his home, in Brookline, MA. Dr. Mihm was preceded in death by his loving and devoted parents Cecilia and Martin Mihm Sr. Dr. Mihm graduated from the University of Pittsburgh School of Medicine and joined the Massachusetts General Hospital as a trainee in Dermatology in 1964. He was board certified in Dermatology, Pathology and Dermatopathology. However, it was his passion for Dermatopathology that led to an appointment as the Chief of the MGH Dermatopathology Unit in 1974 where he served for the next two decades. Dr. Mihm blazed the path for classification of melanoma diagnosis and the identification of the first of many prognostic factors for melanoma. In 1973, Dr. Mihm, Dr. Thomas Fitzpatrick, Dr. Wallace Clark and Dr. John Kaiser published an atlas of Early Detection of Cutaneous Melanoma in the New England Journal of Medicine; this was the first time that color had appeared in a NEJM article, serving as a landmark publication in melanoma education, improving screening and detection. In 1975, Dr. Mihm founded the Harvard Dermatopathology Training Program, and built a robust consultative service, providing opportunities for education and research in dermatology and pathology for a global array of physicians and scientists. In 1993, Dr. Mihm established a dermatology and dermatopathology training program at Albany Medical Center but returned to Harvard/MGH in 1996 to continue his work in melanoma and establish a vascular malformation clinic as clinical professor. In July 2010, he assumed the position of Director of the Melanoma Program in Dermatology at the Brigham and Women's Hospital and Dana-Farber and Brigham and Women's Cancer Center where he remained the Director of the Mihm Cutaneous Pathology Consultative Service working alongside his longtime colleague and friend, Adriano Piris, whom he met in 2003. In addition to being a co-founder of the Rare Tumor Institute of the WHO in Milan, Italy where he acted as external coordinator for five years, he served as co-director of the EORTC melanoma pathology program. He has written over four hundred articles and authored/co-authored twelve books. Dr. Mihm continued to travel nationally and internationally teaching and lecturing, in 1 of the 5 languages he spoke fluently. Dr. Mihm felt an obligation to share and impart knowledge and he did so by his scholarly teachings. However, it should be noted that he was also an amazing teacher of kindness, compassion, love and spirituality. There were many life lessons that were caught not taught by simply` observing the way Dr. Mihm lived life. It should be noted that Dr. Mihm's passion and ambition were driven by his love for humankind. He simply had a desire to serve and help people. When he was tired, after sitting at the microscope for hours, he would say, "let's just do one more case". He knew there was an anxious mother, wife, husband, or family member waiting for diagnostic results. While Dr. Mihm's accomplishments and accolades are undisputable and many- a giant in the fields of dermatology, dermatopathology and pathology, we would be remiss not to mention the amazing man and human being Dr. Mihm was. When Martin Sr. passed away, Dr. Mihm became his mother's protector, provider, confidant, and closest friend. He was a devoted son who lovingly took care of Cecilia until she passed away in 1998 at the age of 95. Dr. Mihm enjoyed spending time with his mother whenever he wasn't working. He would often take her to dinner at the Ritz, which was her favorite restaurant. On one occasion, in her later years, she made plans to go to dinner with a friend. Dr. Mihm was worried about her health and how easily she tired. He suggested the dinner be postponed and discouraged her from going. Cecilia said, "we'll see about that". You can imagine Dr. Mihm's surprise when he later learned that she had not only gone to dinner, as previously planned, but arranged her own transportation without him knowing. Of course, she knew her son only had her best interest at heart but was determined to live life unapologetically. She was small in stature yet exuded such great strength, which she undoubtedly passed down to Dr. Mihm. It was this strength that Dr. Mihm admired her so much for. Shortly before her passing, Dr. Mihm threw Cecilia an amazing birthday party, a black-tie event. He invited everyone near and dear to both. All who were in attendance will remember this special night, but no one more than Cecilia. Dr. Mihm went above and beyond to express his overwhelming love, gratitude, and appreciation for his mother realizing this might be his last opportunity to do so. He cherished every moment and was with her until her passing. All who knew Dr. Mihm were drawn to his magnetic energy and smile that brightened every room. As a brilliant teacher/mentor, many of his students revered him as a father figure. Throughout the years, Dr. Mihm would often invite trainees/residents with no family in Boston to Thanksgiving or Christmas dinner. It was not unusual for Dr. Mihm to receive texts on Father's Day, despite not having biological children, from friends all over the world expressing their appreciation and thanks for the impact he made in their lives. He did have several godchildren whom he mentored and loved dearly. Dr. Mihm was a true leader. All who had the pleasure of working with Dr. Mihm, throughout the many years of his career, will attest that he treated people with kindness, freely earning their respect and admiration versus demanding it. In fact, most colleagues considered Dr. Mihm a longtime friend or as extended family. It was this kindness that caused people to gravitate towards him and forged lifelong friendships, such as with the Fremont-Smith family whom he met in 1963 and remained close with. His mother's caretaker, Lita Ogarte began working for the Mihm family in 1995 and continued with Dr. Mihm until he passed. Lita and her husband, Mario were considered family to Dr. Mihm. The same can be said for Esther Brisson who met Dr. Mihm at Albany Medical Center in 1993 where she was his assistant. While he only remained in Albany for a few years, their professional relationship and friendship lasted the rest of his lifetime. She often traveled to Boston to work with him, even recently. To know Dr. Mihm was to love him and our love for him will live on in our memories forever. On July 19, 2022, we lost a legendary leader, giant in melanoma, colleague, father-figure, confidant, friend and phenomenal man! He will be sorely missed. A visitation for will be held Thursday, July 28, 2022 from 4pm to 8pm in J.S. Waterman-Langone Chapel, 580 Commercial St, Boston, MA 02109 COMPLIMENTARY VALET PARKING AT FRONT DOOR. A Mass of Christian burial will be celebrated Friday, July 29, 2022 at 10:30am in St. Agatha Parish, 423 Adams Street, Milton, MA 02186. PLEASE MEET AT CHURCH In lieu of flowers, please make donations in Dr. Mihm's the VBF Foundation (https://birthmark.org/donate/) or American Melanoma Foundation (https://melanomafoundation.org/donate)
VOIR PLUS
VOIR MOINS
Services Précédents
vendredi,
29 juillet, 2022
Mass of Christian Burial
En mémoire de
Martin C. Mihm, Jr., M.D.
Aidez à raconter l'histoire de la vie unique de votre bien-aimé. Laissez un souvenir ou partagez une photo ou une vidéo ci-dessous pour montrer votre soutien.