Avis de décès
Denise Cecilia Noonan
4 juin 1959

–

21 novembre 2021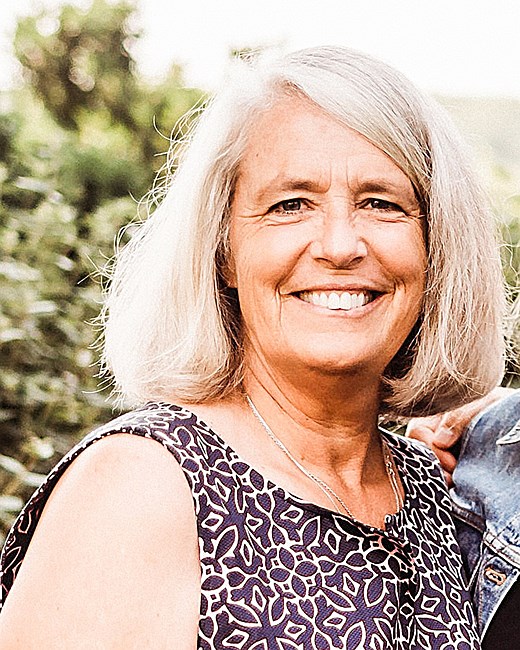 On November 21, 2021, Denise Cecilia Noonan passed away at the age of 62 after a hard-fought battle with brain cancer at home, surrounded by her family.
Denise was born on June 4, 1959 in Shamokin, PA to Rosaire and George Miller. She received her bachelors from Rosemont University. On March 31, 1984, she married her beloved husband, William (Bill) James Noonan, and together they raised three daughters.
Beloved Denise was many things to many people:
Denise was an educator. Starting off as a student teacher, Denise spent the duration of her career tutoring math. She was locally famous for being the math miracle worker, bringing students' grades from D's and F's to A's and B's.
Denise was an avid athlete. She thoroughly enjoyed being a member of tennis teams and playing pickleball in the neighborhood.
Denise was a friend. For friends of 40 years or 5 minutes, Denise took care to ensure all those around her were loved, cared for, and supported. Often described as the life of the party, her infectious laughter and smile lit up a room.
Denise was a mother. She was a best friend and confidant to her three daughters, always there in whatever capacity they needed and willing to drop everything to give them love, support, and guidance.
Denise was a wife who by example taught her husband to be a better person. She was his best buddy and the love of his life.
But most of all, she was a profoundly caring individual who was loved by all who had the great fortune to know her.
Denise is survived by her husband, Bill, and her three daughters, Meghan (and Garner), Kelsey (and Rich), and Erin (and Dylan). She also leaves behind her siblings, Hank, Janice, and Lisa. Denise was preceded in death by her mother, Rosaire, and her father, George.
In lieu of flowers, the family is requesting donations be made to The Preston Robert Tisch Brain Tumor Center (https://tischbraintumorcenter.duke.edu/donate ) that worked tirelessly to give everyone two and half wonderful years longer with Denise. Or, the Brain Tumor Network (https://www.braintumornetwork.org/donate/) who provided valuable research and information throughout Denise's journey with brain cancer.
The family would like to extend their sincerest, heartfelt gratitude to all the friends and family that have been constant sources of support throughout Denise's battle with cancer through food, flowers, cards, well-wishes, and memorable visits.
A wake for Denise will take place Wednesday, December 1, 2021 from 6:00 PM to 8:00 PM at Brown-Wynne Funeral Home, 200 Southeast Maynard Road, Cary, NC 27511. A funeral mass will be held Thursday, December 2, 2021 at 11:00 AM at St. Michael the Archangel Catholic Church, 804 High House Road, Cary, NC 27513.
Fond memories and expressions of sympathy may be shared at www.BrownWynneCary.com for the Noonan family.
VOIR PLUS
VOIR MOINS
Services Précédents
mercredi,
01 décembre, 2021
Visitation
En mémoire de
Denise Cecilia Noonan
Aidez à raconter l'histoire de la vie unique de votre être cher. Laissez un souvenir ou partagez une photo ci-dessous pour montrer votre soutien.