Avis de décès
Paul Kenneth Freeman
18 avril 1950

–

1 avril 2020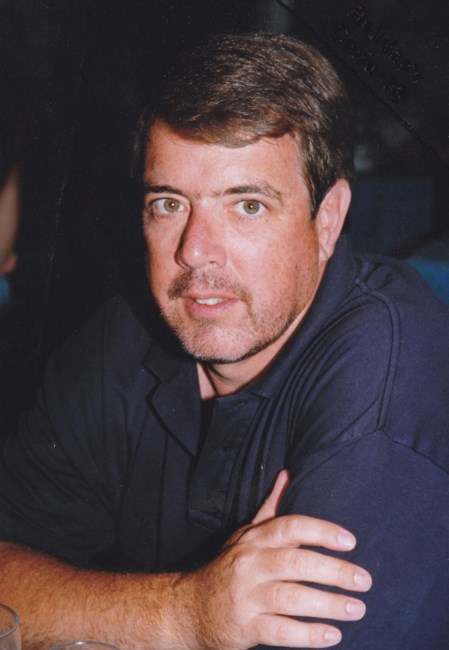 Always in our hearts. Paul died peacefully on Wednesday, April 1, 2020, in Denver, Colorado, with his loving wife of 50 years, Connie Lynn Freeman (née Bassett), by his side. He was 69. Paul died too young, but in his 69 years, he lived enough to fill several lifetimes. Paul was a high-school national debate champion; a Harvard Law School graduate; an accomplished lawyer; a successful businessman; a published author; a Ph.D. in Economics; an Oxford professor; the proprietor of a 40-acre mountain ranch; and a trusted board chairman, officer, and advisor. Simply listing these accomplishments doesn't do them justice; nor does the list speak to the depth of passion with which Paul pursued his professional goals. But for all his academic and professional achievements, Paul's proudest accomplishment was his family. Paul and Connie had three children, Paul Christopher (Nora), Sarah Renee (Eric C.), and Mary Rachael (Eric R.), and seven grandchildren, Ben, Anne, Sam, Kate, Abby, Lily, and Nell, who called him "Opa." Paul was also a loving uncle to his many nieces and nephews, whom he treated with the same graciousness as his own children and grandchildren. To all of them, Paul will be remembered for his unconditional compassion, mentorship, and kindness. His greatest joy was in celebrating others, and he was unflagging in his insistence that life's successes—from a five-year-old's violin concert to a college graduation—be celebrated. Perhaps that's why Paul had more successes than most. * * * Paul was born on April 18, 1950, in Niagara Falls, New York. He was the oldest son of Frederick ("Fred") James Freeman and Mary Irene Freeman (née Prudhomme). He had one brother, Thomas Edward Freeman, and one sister, Marsha Ann Freeman. A family of modest means, they moved to Colorado in 1959 where Fred had landed a job working at the Coors brewery in Golden. In those early days, the siblings spent their days avoiding their parents and riding their bikes. At age 13, Paul broke his neck doing exactly that. He recovered fully, but the accident left him with the realization that he would be no athlete. So he spent his time reading—a habit that became a passion that became a cornerstone of Paul's life. Paul graduated from Mullen High School in 1968. There, Paul was a national debate champion, known as much for his mastery of the material as for his logical, common-sense arguments. He attended the University of Denver on a full scholarship. Having met years earlier at a debate competition, Paul and Connie married at Evans Chapel in 1969. They had a lot in common: both were smart, motivated, and very poor. Their reception—held at a Mr. Steak—was attended by a handful of family members, including Paul's brother, Tom, and Connie's sister, Sandy, who were witnesses. Paul and Connie weren't even old enough to toast their marriage with a real drink. Paul graduated from the University of Denver in 1971, having washed windows to make ends meet. From there, Paul attended Harvard Law School. Of the many things he learned at Harvard, perhaps the most striking lesson was that the world was full of possibility and opportunity, and that having a first-rate intellect and work ethic was enough to bend it to your will. He earned his J.D. in 1975. Paul then moved his young family to Houston, Texas, where he worked as an attorney in a large law firm. The high-stakes work suited him, but having a boss didn't. He left, buoyed by several large oil-and-gas deals, but the oil crisis prompted Paul to move his young family back to Colorado to start again. Back in Colorado, Paul pursued several business opportunities in construction and insurance. In 1986, he founded ERIC—Environmental Risk Insurance Company—which sold a novel insurance product designed to mitigate environmental risk. Years later, Paul would literally write the book on the subject, Managing Environmental Risk Through Insurance. Yet despite the pressure of running a business, Paul always found time for family, helping to raise their three children, Chris, Sarah, and Rachael. Paul even found time to run the San Diego and New York City marathons, and complete Ride the Rockies—a 400-mile bike race. In 1998, Paul moved his family to Vienna, Austria, to work for the International Institute for Applied Systems Analysis, analyzing natural disaster risks for third-world countries. He did similar work for the World Bank and the International Red Cross. Sensing another opportunity, Paul decided to pursue a Ph.D. in Economics from the University of Vienna. He took his classes, and defended his thesis, in German, and was awarded his Ph.D. in 2001. Paul then joined the faculty of the University of Oxford as a Visiting Research Fellow. Paul and Connie returned from Europe in 2002. Around that time, Paul's role as a board officer began to grow. He had served on the board of Deutsche Bank's mutual fund group for several years, and was eventually voted Chairman, a role he held for many years. To his board colleagues, Paul was well-known for two things: giving thoughtful advice, and being right. Paul also volunteered his time to a number of philanthropic pursuits, serving the boards of St. Mary's Academy, Mullen High School, the Central City Opera, National Jewish Hospital, and the Denver Zoo. But for all these professional accomplishments, Paul's true legacy lies elsewhere. Years before moving to Vienna, Paul had become enamored with Thoreau's Walden, and so had sought out his own form of idyllic isolation, buying a 40-acre mountain property in the Buffalo Peak wilderness. For years, Paul would spend his free time transforming those rock-strewn fields and hillsides into a beautiful landscape of wooden cabins, stone sheds, and even an observatory. Paul envisioned his mountain property as a special place for his family to gather. And they did, at least every Thanksgiving, Christmas, and Fourth of July. When not entertaining others, Paul was happy to spend the evenings on his cabin's front porch, a book in one hand, and a coffee (with Bailey's) in the other. He told people that the cabin cleansed his soul, which is perhaps why Paul remained so pure-hearted and optimistic even during difficult times, when lesser men would succumb to self-pity and cynicism. Paul also loved collecting books, and unlike many he actually loved reading them. He could—and often did—share his insights on topics as varied as history, religion, art, and architecture. Paul's depth of knowledge was matched only by the eloquence with which he generously shared it. A traveler, too, Paul believed the world was a place to be explored, and visited Argentina, Austria, Belgium, Belize, Brazil, China, the Czech Republic, Egypt, Finland, France, Germany, Honduras, Hungary, Ireland, Italy, Japan, Luxembourg, Mexico, Monaco, Morocco, Portugal, Russia, Saudi Arabia, South Africa, Spain, Sweden, Thailand, Tunisia, the United Kingdom, Venezuela, and Switzerland. There are probably others. A true Coloradan, Paul was also a lifelong Broncos fan, regularly attending games with Connie, his mother-in-law Mickey, her husband Richard, and Sandy. Together, Paul and Connie attended several Broncos Super Bowls, including two that the Broncos actually won. And for all of Paul's experience analyzing risk, he enjoyed taking a few himself. An avid poker player, Paul spent some of his free time taking his friends' money in weekly card games with the "Monday Night Finance Club," a group Paul first joined in 1994. Paul was many things to many people. To his colleagues, Paul was a trusted advisor with a razor-sharp intellect. To his friends, Paul was a man of unbridled joy and enthusiasm, who had the rare ability to brighten any event with his gregarious personality and infectious laugh. To his family, Paul was a loving, kind, and compassionate husband, father, father-in-law, grandfather, uncle, brother, brother-in-law, mentor, and friend, who beamed with unabashed pride at the successes of those around him. Those who knew Paul well can take comfort in knowing his was a life well-lived. But that is a small solace knowing that the world was a much better and brighter place while Paul was in it. He will be dearly missed.
VOIR PLUS
VOIR MOINS
Prestations de Service
Aucun service public n'est prévu en ce moment. Recevez un avis lorsque des services sont mis à jour.
recevoir des avis
En mémoire de
Paul Kenneth Freeman
Aidez à raconter l'histoire de la vie unique de votre bien-aimé. Laissez un souvenir ou partagez une photo ou une vidéo ci-dessous pour montrer votre soutien.