Avis de décès
Emily Nicole Webler
17 décembre 1998

–

25 septembre 2022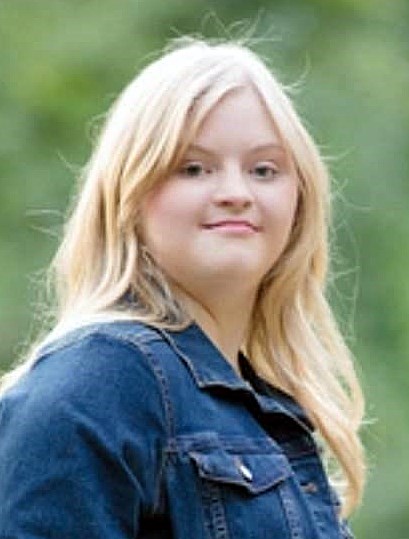 Emily Nicole Webler, of Shelby Twp., passed away on September 25, 2022 at 23 years of age. Left to cherish Emily's memory are her parents, Mark and Jill; her siblings: Austin, Alexis, and Ava; grandparents: Wendell and Bobbie Messer, and Judith and the late Donald Webler; along with many aunts, uncles, extended family members and friends. Emily was preceded in passing by her twin sisters, Amber and Ashley. Emily graduated from Romeo High School with honors and an Academic Letter in 2017 and then attended Lutz School for Work Experience. Known for her beautiful smile, great hugs, infectious giggle, sense of humor, wit and dance moves, Emily also loved playing piano, drums, ukulele and guitar. She loved singing and had a beautiful voice, and was known to carry a microphone in her purse that she loved to carry around for impromptu solos. She truly enjoyed the simple things in life: anything related to Christmas, baking (including watching any TV show that involved baking or cooking), music, dogs, horses, video games, drinking Starbucks, and eating Cookie Dough Blizzards at Dairy Queen. She loved going to the movies and eating pretzel bites with nacho cheese along with popcorn "with extra Butta", long drives while listening to music, crafts, riding her bike, and the Olive Garden. Emily was known to always give us a thumbs up to let us know she was happy. Emily was always excited to celebrate her birthday. After every birthday celebration, she started the countdown to her next birthday. Family meant so much to her. She loved going to Stony Creek and hanging out with her sisters and said they were "The best girls in the world." Her favorite hero was her brother who she affectionately called "Partner" or "Brother Bear". Emily could often be found having fun with her "Bestie", Aunt Shelly. They had a special bond that was apparent to all. She loved her boyfriend, Hunter, and always had with her the Webkinz stuffed monkey that he gave her as a gift. She cherished it and it was with her on the day she passed away. She was an amazing, strong warrior who fought leukemia at age 2-1/2 and then again at age 20 until her passing. Emily never complained, and even through the most painful parts of cancer treatment, she continued to share nothing but love. While at the hospital for her cancer treatments, she would hand out stickers to all the staff as they entered her room and always thanked them. She made many, many friends with the Doctors and Nurses at both William Beaumont Hospital and C.S. Mott Children's Hospital. She had dreams of traveling to New York, Paris, Hollywood, and taking a cruise. Her goal after completing her bone marrow transplant was to get a dog and name it "Dash". Her favorite quote was "Never give up!" Emily would always say she was famous because she knew she had a lot of fans. We would tell her she was famous for her love, kindness, bravery, courage, and her smile that lit up the world. She loved hugs and kisses. Her kisses felt like soft angel kisses on your cheek. She taught us how to truly express love. She found happiness in every situation. She accepted Jesus Christ as her Savior, and we are so thankful for the promise of being reunited one day in Heaven. We were convinced she was an angel from Heaven, sent to make our lives better. Anyone who met her instantly loved her. Our family hopes to live and love like Emily did: Unashamedly, loudly, and without hesitation. We look forward to the day when we will be reunited in Heaven. We told her to get the party started, and we would join her soon. The family will greet guests from 12:00pm-8:00pm on Friday, September 30, 2022 at Kaul Funeral Home, 35201 Garfield Rd., Clinton Twp., Michigan. A Celebration of Emily's Life will take place at 10:00am on Saturday, October 1, 2022 at the above location. Visitation from 9:30am until time of service. Interment following at Resurrection Cemetery, Clinton Twp., Michigan. Fond memories and condolences may be offered to the family via the online guestbook atwww.Kaul-Funeral.com
VOIR PLUS
VOIR MOINS
FAMILLE

Mark and Jill Webler

Parents

Austin, Alexis, and Ava

Siblings

Wendell (Bobbie) Messer

Grandparents

Judith (the late Donald) Webler

Grandparents

Along with many aunts, uncles, extended family members and friends.


Emily was preceded in passing by her twin sisters, Amber and Ashley.
Services Précédents
vendredi,
30 septembre, 2022
Visitation
En mémoire de
Emily Nicole Webler
Aidez à raconter l'histoire de la vie unique de votre bien-aimé. Laissez un souvenir ou partagez une photo ou une vidéo ci-dessous pour montrer votre soutien.