Avis de décès
Dr. Fareed W. Nader Phd. CSUF
27 septembre 1938

–

23 août 2021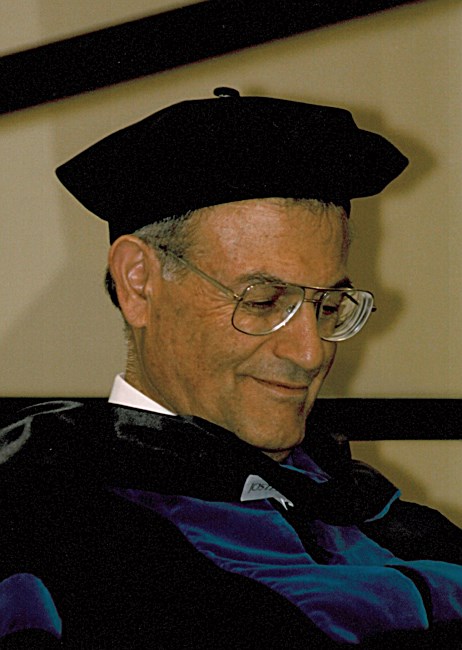 Fareed Wade Nader was born September 27, 1938, in Miami, Arizona to Wade and Helen Nader. His parents immigrated from Lebanon. Fareed earned a Bachelor's Degree in Civil Engineering from the University of Arizona in 1961, a Master's Degree from Arizona State University in 1963, and a Phd. in Surveying and Mapping in 1973 from Purdue University. He worked for the Federal Aviation Administration before beginning his 35-year teaching career. He taught surveying and photogrammetry at the University of Hawaii for five years before securing a position at California State University, Fresno (CSUF) where he was a professor and taught geomatics engineering for 30 years. Professor Nader's passion for teaching and geomatics was evidenced by his numerous achievements including being the second chairman of the CSUF Department of Geomatics, organizing and overseeing the 1984 International Surveying Teachers' Conference held at CSUF. He was the recipient of numerous teaching awards including: "Instructor of the Year Award in Surveying" (1991), "Dean's Leadership Award for Outstanding Service to the School of Engineering and Computer Science," CSUF (1998) and "California Land Surveyors' Association Honorary Land Surveyor's License No. 2". In 2008, he was voted "Professor Emeritus" for Geomatics Engineering. Dr. Nader was a member of numerous professional organizations including the American Congress on Surveying and Mapping, American Society for Engineering Education, American Society of Civil Engineers, the California Land Surveyors' Association, the Geospatial Information Technology Association, and The World Future Society. He was a faculty advisor for numerous organizations on campus. He was a member of the Advisory Council for the School of Engineering and Computer Science at Purdue University. Dr. Nader was a member of several honorary engineering societies including Tau Beta Pi, Chi Epsilon, and Lambda Sigma. Dr. Nader's design for the end of California Route 168 in Clovis will be a lasting gift to the northeast Clovis Community. His engineering design kept the community intact by enabling all of its residents to keep their homes and still gain easy access to Route 168. His design was simple, efficient, and cost-effective. Caltrans embraced his design as a welcome modification to one of its existing 30-year plans. Fareed and his wife Rosemarie were members of Our Lady of Perpetual Help Catholic Church in Clovis where Fareed also served as a lecturer. They enjoyed ballroom dancing and belonged to the Assembly Dance Club and the Los Amigos Dance Club. Another hobby Fareed and Rosemarie shared was providing music and taking pictures for weddings and other special events. A favorite pastime of his was intermittently reading while hand-watering their trees. Fareed was known for his brilliant mind, kind gentle mannerism, patience, quick wit, warm and ready smile, and dry sense of humor. He was a good listener and confidant. Fareed is survived by his wife of 37 years, Rosemarie Bezerra-Nader, his sister Dr. Leila Johnson, his brother-in-law John Cotton, his numerous nieces, nephews, and a multitude of friends. He was preceded in death by his parents Wade and Helen Nader, and two of his sisters; Dr. Helen Nader and Dr. Marsha Cotton. A Memorial Rosary Service will be held on Friday, September 24 at 10:30 a.m. in Our Lady of Perpetual Help Catholic in Clovis. A Mass Service will be held on Friday, September 24 at 11:00 a.m. in Our Lady of Perpetual Help Catholic in Clovis. A Committal Service will be held on Friday, September 24 at 12:30 p.m. at the Clovis Cemetery in Clovis. Fareed's family will appreciate family and friends sharing of their memories and thoughts about him. In lieu of flowers, contributions may be made to the Fareed Nader Memorial Scholarship Fund, Geomatics Department, California State University, 5241 N. Maple Avenue, Fresno, CA 93740. Fond memories and expressions of sympathy may also be shared at www.boicefuneralhome.com for the Nader family.
VOIR PLUS
VOIR MOINS
FAMILLE

Rosemarie Bezerra-Nader

Wife

Liela Johnson

Sister

John Cotton

Brother-in-law

Wade Nader

Father

Helen Nader

Mother

Helen Nader

Sister

Marsha Cotton

Sister

Fareed also leaves behind numerous nieces and nephews to cherish his memory.
PORTEURS

James Avila

Honorary Pallbearer

John Cotton

Honorary Pallbearer

Dr. Michael Jenkins

Honorary Pallbearer

Dr. Riadh Munjy

Honorary Pallbearer

John Gist

Honorary Pallbearer

George Wade

Honorary Pallbearer
Services Précédents
vendredi,
24 septembre, 2021
Rosary Service
vendredi,
24 septembre, 2021
Celebration of Life Funeral Mass
vendredi,
24 septembre, 2021
Committal Service
En mémoire de
Dr. Fareed W. Nader Phd. CSUF