Avis de décès
Dr. J. Dennis Baker
25 novembre 1938

–

26 janvier 2021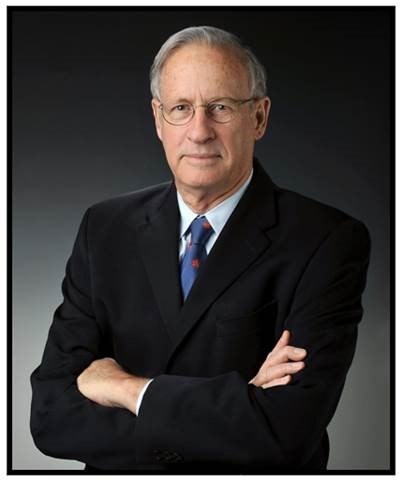 It is with a heavy heart and great sadness that we announce the passing of Dr. J. Dennis Baker, MD, Professor Emeritus of Surgery on January 26, 2021 due to heart failure. Dr. Baker was a gifted surgeon, educator, mentor, administrator, and dedicated researcher in vascular physiologic testing and imaging. He was devoted to his patients and trainees and was a beloved UCLA faculty member and doctor at the Veterans Administration. He served the VA for over 46 years as a surgeon, chief of vascular and in several administrative positions. He received a commendation and the distinguished service award from the VA for his outstanding care of veterans and his service to them. Though born in Michigan, Denny was raised in Cuba after his parents became teachers at Ruston Academy in Havana. Upon graduating from Ruston, Denny returned to the U.S to attend Haverford College and received his medical degree from Columbia University. He joined the US Public Health Service in 1967 and served in Panama for two years, using both his medical skills and fluent Spanish to care for American Peace Corps Volunteers and native Panamanian communities alike. After Panama he completed his internship at Bellevue Hospital in New York, his General Surgery Residency at Tufts-New England Medical Center, and his Vascular Surgery Fellowship at Henry Ford Hospital. In 1975, Dr. Baker moved to Los Angeles when he joined the vascular section of the UCLA Department of Surgery faculty and the Veterans Administration. Dr. Baker was a member of many national and international surgical societies and served on numerous committees for most of those organizations. He served on several workgroups for the Society for Vascular Surgery and was president of the Western Vascular Society, the Southern California Vascular Society, the Intersocietal Commission for Accreditation of Vascular Labs and various other committee assignments. He was vice-president of the Pacific Coast Surgical Association in 2001. He published numerous peer reviewed articles, was on the editorial boards and was a reviewer for many vascular and imaging journals. He was an early supporter of the Society for Clinical Vascular Surgeons and served in multiple leadership positions including President. For his contributions he was awarded the Society for Clinical Vascular Surgery Lifetime Achievement Award in 2010. Dr. Baker officially retired from clinical activities in 2010 after 36 years but stayed on at the VA as part of the office of the Chief of Surgery as an administrative advisor and mentor until 2020, for 46 truly dedicated years to the VA. His institutional knowledge, acumen and understanding of the VA were unmatched, as was his sense of humor. Most importantly, Denny was a loving husband, father and grandfather. He is survived by his wife of 45 years, Kay, sons Chris (Julie) and Mark (Caitlin), brother Chris (Karen) and four precious grandchildren (James, Abby, Kerrigan and Quinn). In addition, Denny was loved by numerous nieces and nephews. Denny spoke several languages and traveled widely, making lifelong friends from France to New Zealand. He and Kay visited 6 continents in their various travels and especially relished travel with Chris and Mark to see the world and family. He loved the water and could swim, snorkel, and sail with equal skill. He spent his retirement explaining the finer points of raising Samoyed dogs to his sons, reading to his grandchildren and lamenting the decline of UCLA football. His family would like to offer their heartfelt thanks to Dr. Holly Middlekauf and Danny Ramirez for their steadfast support and comfort at the end of Denny's life. The family will be having a small service at St. Paul the Apostle Church in the coming weeks and plans to have a Celebration of his life sometime in the summer. On Saturday, March 6th, 2021 at 10:00 a.m. the funeral memorial mass will be live streamed on https://youtu.be/8sZVGFo2uOA In lieu of flowers, donations may be made to the Cuban Heritage Collection at the University of Miami Libraries, where the Ruston memorabilia is maintained at https://www.library.miami.edu/chc/makeagift.html or St. Paul the Apostle Catholic Community at https://ppay.co/QwapkK--pjw He will be dearly missed by those who knew him best, family, friends and colleagues.
VOIR PLUS
VOIR MOINS
Prestations de Service
Aucun service public n'est prévu en ce moment. Recevez un avis lorsque des services sont mis à jour.
recevoir des avis
En mémoire de
Dr. J. Dennis Baker