Avis de décès
Terry M. Kitaen
7 décembre 1938

–

12 avril 2021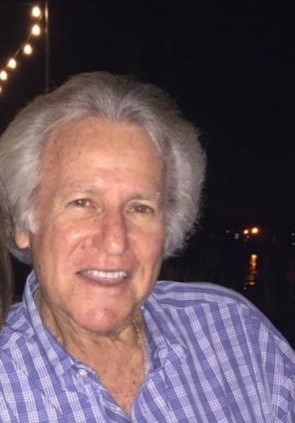 Terry M. Kitaen Dec. 7, 1938—April 12, 2021 Heaven waited 82 years to bring home our husband, father, brother and friend, and we are grateful for every moment. Charming and personable to a fault, he moved through life with ease and confidence, often heard to say, "Don't sweat the small stuff—and it's all small stuff."
Born Dec.7, 1938 in San Diego, CA, Terry attended Alice Birney Elementary, Roosevelt Junior High, and was a proud member of the legendary Hoover High class of 1956. A smooth-handed middle infielder, baseball was his youthful passion. He played at Hoover and the Army, then later got his fix through fast-pitch softball and Over-the-Line.
Terry moved away several times, but always returned to San Diego. In the late '50s he was stationed at Fort Campbell, Kentucky while serving as a paratrooper with the 101st Airborne "Screaming Eagles."
He also lived in Los Angeles, Huntington Beach, and later San Antonio, Texas where in 1986 he married the rock of his life MaryEsther Cantu. He returned with his new bride to the city he loved and remained 35 more years until his passing.
Terry never met a stranger, and he leaves behind family and friends in California and Texas that will dearly miss his warmth and wit.
Terry was successful in sales, first in clothing and jewelry and then with local sign companies California Neon Products and Signtech (from which he retired at age 80). Self-proclaimed master of the art of working smart over hard, he prioritized family, friends, music, humor, grandchildren, sports, and Texas bbq. Though his Chargers and Padres never won it all, he was fiercely loyal and will continue cheering as an eternal season ticket holder—aisle seat only.
One of Terry's proudest moments occurred on a beautiful Dec. 6 day in 2019 when a plaque commemorating his military service was dedicated on Mt. Soledad in La Jolla. Though he has made his final jump, our number-one paratrooper will never be forgotten. Heaven has a new shortstop.
Terry was preceded in death by mother Eleanor, father Joe, and brother Darreld, and is survived by wife MaryEsther, children Julie, Krista (Sascha), Jordan (Kim), sister Susan (Michael), sister-in-law Rosalee, and 9 grandchildren (Bianca 28, Wynter 28, Raine 22, Joseph 21, Cooper 19, Eli 17, Beckett 17, Lee-o 15, Isaac 15). He is also survived by his beloved Cantu inlaws and many nephews, nieces and cousins.
The family thanks Dr. Jenny Devitt and the doctors and nurses of Kaiser, as well as Radiant Hospice. In lieu of flowers please consider donating to HonorFlightSanDiego.org.
Due to Covid restrictions, unfortunately capacity is limited. We encourage you to watch this very special service via live stream by using the following link https://www.dignitymemorial.com/obituaries/el-cajon-ca/terry-kitaen-10150442 or going to elcajonmortuary.com and clicking on the "join livestream" banner. This banner will appear just a couple minutes before the service starts.
VOIR PLUS
VOIR MOINS
En mémoire de
Terry M. Kitaen
Aidez à raconter l'histoire de la vie unique de votre être cher. Laissez un souvenir ou partagez une photo ci-dessous pour montrer votre soutien.