Avis de décès
Alexander "Alex" James Neel
21 mars 1992

–

20 novembre 2021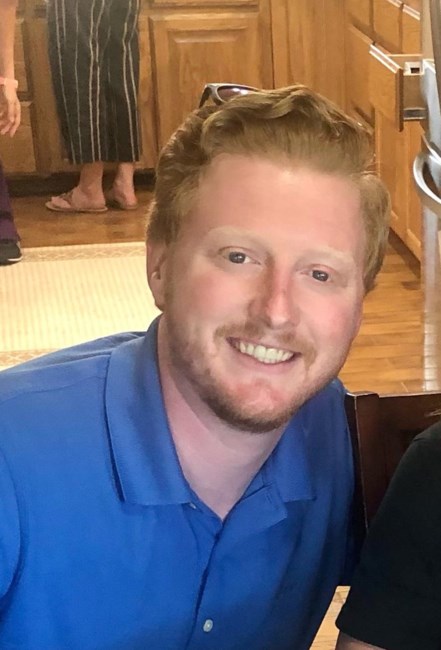 Alexander James Neel was born on March 21, 1992, in Little Rock, Arkansas, to James Scott Neel and Caroline Harvell Neel, and passed this life on November 20, 2021, in Fort Smith, Arkansas, at the age of 29.
Alex was active in the Boy Scouts of America and attained the rank of Eagle Scout at the age of 16. He graduated from Southside High School as a member of the Class of 2010 and earned a Bachelor of Business Administration degree from the University of Central Arkansas in 2015. Alex was an intern at Scott Free and RSA Films in Los Angeles, California, and then followed in the footsteps of his father Scott and grandfather Doug by entering the engineering field. Alex worked as a water treatment specialist at HarChem Water Services, specializing in the treatment of boilers, cooling towers, and closed loop systems and excelling in customer sales. He was also a proud member of the Cherokee Nation.
A lifelong Arkansan, Alex loved the outdoors and enjoyed hiking and exploring the countryside in his beloved state of Arkansas. He loved live music and spent many weekends traveling to music festivals or enjoying a live band. Alex was also an artisan, creating jewelry from quartz and crystal he sourced himself, and was well known in the music community for the metal pins he designed and commissioned for popular bands. He also had a gift for investment and had recently been serving as a consultant in cryptocurrency.
Alex was a Christian, a free spirit, and a kind soul, who was dedicated to his family and friends. Quick with a kind word and always willing to lend a hand, he was loved by all who knew him and never met a stranger. When you see a fresh country spring or hear the opening notes of a guitar solo, we hope you will remember him and how much he loved life. We will miss him forever.
Alex is survived by his parents, Scott and Caroline Neel, of Roland, Oklahoma; his brother, Logan Neel, of Roland, Oklahoma; his grandmother, Sandra Neel, of Fort Smith, Arkansas; his grandparents P. Doug and Carol Harvell, of Muldrow, Oklahoma; and many loving aunts, uncles, cousins, and friends. Alex was preceded in death by his grandfather, Jerry Neel, and his uncle, Rodney Neel.
Memorial services will be held on Friday, November 26, 2021, at 10am, at Trinity United Methodist Church in Muldrow, Oklahoma, followed by a private interment at Upper Camp Creek Cemetery in Muldrow, Oklahoma, under the supervision of Edwards Funeral Home. Alex's dear friends and favorite Arkansas musicians, Woody & Sunshine, will perform at the service in his honor.
VOIR PLUS
VOIR MOINS
Services Précédents
vendredi,
26 novembre, 2021
A Celebration of Alex's Life
En mémoire de
Alexander "Alex" James Neel
Aidez à raconter l'histoire de la vie unique de votre être cher. Laissez un souvenir ou partagez une photo ci-dessous pour montrer votre soutien.