Avis de décès
Dr. Rodney Harold Ingraham
2 décembre 1924

–

27 septembre 2020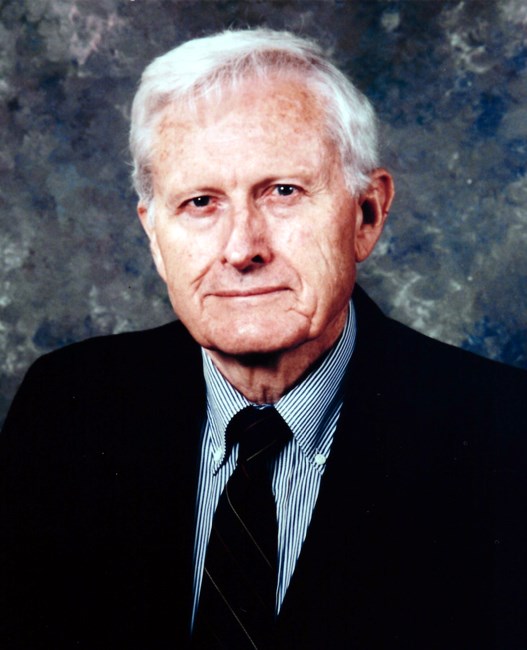 Rodney Harold Ingraham (Rod) died on September 27, 2020, with his beloved wife of 68 years at his side. Born on December 2, 1924, in Anderson, California, Rod lived a life of impact and is remembered lovingly by family and friends as a lifelong learner, a family man, a man of principle and faith and a whisperer of children and animals. Rod's life took him from working at a family member's dairy as a teenager to having global impact as a research scientist on dairy practices that enhanced dairy production in hot and humid regions of the world. As a child of the Great Depression and from the example of his parents, Rod was imbued with strong values for education, family, faith and self-reliance, on which he built the rest of his life.
In his early years in northern California, Rod lived in locales ranging from Mt. Shasta to the Bay Area. Stories of those times reflect his lifelong love of animals, including his adventures with a pet monkey, as well as his lifelong love for exploration, which sometimes included joy rides on his bicycle across the Golden Gate Bridge.
After completing high school in 1943, Rod volunteered for the United States Army. As part of the Army Specialized Training Program, Rod was sent to Louisiana State University, where he studied briefly while living in the LSU football stadium before deployment overseas. In the European Theater, Rod served as an infantryman in two historic WWII battles, the Battle of the Bulge and the battle associated with the Bridge at Remagen, where his unit was the first unit to cross the bridge. Rod shared his experiences in the War and Occupation in his 2000 memoir, 'My Memories of World War II: An Infantryman in Europe,' which has served as an insightful resource for WWII historians studying the Battle of the Bulge.
After the War and Occupation, Rod resumed his studies, completing his undergraduate work and joining the very first veterinary school class at the University of California at Davis. During his vet school days, Rod was an active member of the Cal Aggie Christian Association, through which he served as part of the welcome team for new students. Driving the ceremonial hay wagon to greet new students to the university who were arriving at the Davis train station, Rod gave a ride back to campus to newcomer Peggy Terry upon her arrival from her family's homestead in Tule Lake. As he drove the hay wagon back to campus, Rod told himself that this was the woman he would marry. Time would make it so, and after borrowing Rod's chemistry notes and developing a friendship with him, Peggy became smitten with Rod the first time the two danced together. After graduating in 1952, Rod and Peggy married, beginning their married life as Rod began his work as a large animal veterinarian in private practice. His career took him to the Central Valley of California, where he and Peggy built his practice in Chowchilla and celebrated the arrival of each of their five children. Thirteen years into his practice and vexed by questions pertaining to the physiology of dairy cattle, Rod left California to pursue those questions at Iowa State University, with the entire family relocating to Ames, Iowa, where the family lived on a graduate student stipend and Rod earned his PhD. After completion of his PhD, fate would have Rod returning to Louisiana State University, where he helped open the new LSU Veterinary School, serving as a faculty member of the vet school and the Veterinary Science department.
Rod's research pertaining to the effect of heat stress on the reproductive physiology of dairy cattle took him to locations in Mexico, Hawaii, Australia and Saudi Arabia, and he traveled to share his research in Malaysia. His research findings led to recommendations that were implemented in dairies around the world and were standardized across the industry.
While Rod's legacy in science is robust, his greatest legacy may be felt in the lives of the children, grandchildren, graduate students, veterinary students and friends whom he influenced. They remember him as never insisting that they take a particular path but instead encouraging them to follow their own interests and to be lifelong learners. He mentored people, helping them see potential in themselves that they had not recognized. His own example of integrity and steadfastness spoke even more than any words he ever said. Together with Peggy, Rod engendered in their five children a love of learning, a drive to pursue their innate curiosity and gifts, a value for education, faith and community, and a value for living a life of purpose. The partnership between Rod and Peggy, which began as a spark on a hay wagon ride in 1948, blossomed over almost seven decades to be an example of mutual respect, devotion and unconditional love to all who have known them. Peggy's support of Rod's work, including during those lean years when they had five school-aged children and were living on a stipend, was indispensable to his being able to pursue his interests. In turn, his admiration for her intelligence, his support of her activities and interests and his faithful love and devotion to her was evident to all.
Rod was a member of the American Veterinary Medical Association, Phi Zeta (veterinary honorary association), the Oneonta Club, and, over the course of his adult life, Methodist churches in Chowchilla, CA, Ames, Iowa, Baton Rouge, Louisiana, and Calvary Presbyterian Church in South Pasadena.
Rod is preceded in death by his parents, Ethel (Willson) and Harold Ingraham, his brothers Ross and Richard, his sister Ramona Williams, and his son, David Fletcher Ingraham. He is survived by his wife Margaret (Peggy) Terry Ingraham and his children and their spouses Patricia Paulsen (Tom), Richard (Mary Boone), Paul (Mary Sue), Kathleen Castellanos (Paul), and daughter-in law Kara Grannes (Joe), 16 grandchildren who live from coast to coast across the United States and 4 great-grandchildren. He leaves behind a large extended family for whom he became a beloved brother or, in their words, 'another' grandfather or uncle, as well as friends, students and former associates around the world who felt the imprint of his life.
On Friday, October 2, 2020, due to the coronavirus pandemic, Rod's family and close friends joined for a funeral online in place of an in-person gathering. Rod is to be buried in Belmont Cemetery in Fresno, California.
In lieu of flowers, the family asks that donations be sent to the Parkinson's Foundation https://parkinson.org/
VOIR PLUS
VOIR MOINS
En mémoire de
Rodney Harold Ingraham
Aidez à raconter l'histoire de la vie unique de votre être cher. Laissez un souvenir ou partagez une photo ci-dessous pour montrer votre soutien.