Avis de décès
Dr. Carl Kelly Garner
22 décembre 1931

–

24 septembre 2022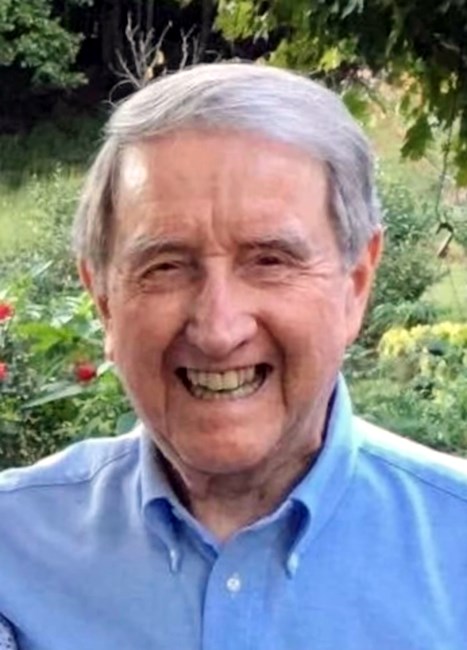 Dr. Carl Kelly Garner, 90, of Greensboro, NC went home to be with his Lord and Savior Jesus Christ on Saturday, September 24, 2022. Dr. Garner was born in Greensboro, NC on December 22, 1931 to Edgar Addison Garner, Sr. and Hattie Mae Simpson Garner in the Cone Mills White Oak Community. He graduated from Rankin High School in 1950 where he was the Student Body President, President of the Honor Society and Beta Club, member of the Drama team, football team and baseball team, and graduated as valedictorian of the Senior Class. After high school he worked for Sears Mail Order and then worked for Cone Mills, Print Works Division, in the Accounting Dept. He received his Accounting degree during that time. He was an active member of Sixteenth Street Baptist Church from 1954 until 1968. He was born again on Father's Day, 1955. He served there as Sunday School superintendent, teaching a high school boys Sunday School class, worked with Royal Ambassadors and the youth group, sang in the choir and served as a Deacon. In 1968, at the age of 36, he felt the Lord calling him into the Gospel Ministry to become a Pastor. Over the course of his ministry, he earned his Bachelors Degree, Masters Degree and Doctor of Ministry Degree from Luther Rice Seminary in Jacksonville, FL. He did all of this while pastoring churches and raising four children. Dr. Garner pastored Sandy Creek Baptist Church, Liberty, NC (the oldest church in the Southern Baptist Convention) from 1968-1972; Northeast Baptist Church, McLeansville, NC from 1972-1977, during which time he served as President of the Pastor's Conference for the Piedmont Baptist Association. He pastored Ridgecrest Baptist Church, Durham, NC from 1977-1987; Antioch Baptist Church, Winston-Salem, NC from 1987-1994; Braggtown Baptist Church, Durham, NC from 1994-1998. He retired but felt led to go back into the pastorate. He returned to his first pastorate, Sandy Creek Baptist in Liberty, NC and pastored there from 1998-2002. He retired from full-time ministry in 2002 at the age of 70. He then held several interim Pastor positions. With his background in Accounting, he also formed his own tax service for ministers which he named ClergiTax. Dr. Garner truly loved the Lord and his overwhelming knowledge of God's Word was a testimony to those who were privileged to sit under his preaching and teaching. He quoted all Scripture from memory. He started writing poetry at the age of 80 and tried to write at least one poem per day. He had a zest for life and will always be known for his contagious laughter. He loved his family and friends. His greatest hobby was softball, where he played first base for several church and industrial leagues until the age of 55. He was an avid Duke University fan and started attending home games in the 1940's with his older brother, Leonard. He gave everyone he knew a nickname and his contagious laughter were his trademarks and he could spark laughter and excitement everywhere he went. He truly loved life. He was preceded in death by his parents; three brothers, Edgar Addison "Buddy" Garner, Jr., James Leonard Garner and Melvin Homer Garner; two sisters, Gladys Virginia Garner Busick and Thelma Mae Garner Gouge. He was also preceded in death by his beloved son, Rev. John Thomas Garner (twin to James), and a great grandson, Logan James Garner. He is survived by his high school sweetheart and wife of 71 years, Doris Ann Bettini Garner. She also grew up in the White Oak community. He saw her for the first time at Rankin High School in the hallway at the age of 14 and he was 16 and told his best friend that he was going to marry her. He asked her if he could carry her books and walk her home from school one day and that began a beautiful love story. He said it was love at first sight and he always called her the love of his live. He is also survived by two sons, Andrew Kelly Garner of Greensboro, NC and Rev. James Timothy Garner (Robyn) of Okeechobee, FL. Also surviving are a daughter, Joy Lynn Garner Whitt (Rev. Philip) of Greensboro; and a daughter-in-law, Laurie Morrell Garner of Okeechobee, FL, who was married to his son, John, for 42 years before his death. He is also survived by a sister, Dovie Evonne Garner Manuel Gregory. Also surviving are 11 grandchildren; Kristen Whitt Crews (Dr. Paul), Kami Whitt Howe (Rev. Tom), Kelli Whitt Oliver (Rev. Jeremiah), Patrick Millikan (Debra), Matthew Garner (Jasmine), Seth Garner (Cait), Michaela Garner Prevatt (John Mitchell), Zachary Garner (Ashlea), Katie Garner Enfinger (Luke), Bethany Garner and Christian Garner. Also surviving are 20 great-grandchildren, Nathan, Caroline, Noah, Luke, Madelynn, Nehemiah, Hailey, Liam, Avery, Adelaide, Lydia, Rosielee, Jude, Jack, Isaac, Gwendolyn, Lillian, Everett, Ella and another precious one due in April, 2023. He is also survived by several nieces and nephews. Receiving friends will take place at Friendly Avenue Baptist Church, 4800 W. Friendly Avenue, Greensboro, NC 27410 pm Wednesday, September 28th from 11:30 am to 1:00 pm. His homegoing service will take place immediately afterwards at 1:00 pm. Rev. Phil Whitt (his son-in-law) and Dr. Paul Crews (his grandson-in-law) will be conducting the service. Burial will take place at 3 pm after the service at Sandy Creek Baptist Church, 4765 Sandy Creek Church Road, Liberty, NC 27298. Rev. James Garner (his son) will be conducting the graveside for Dr. Garner and also for his belated son and James' brother, Rev. John Garner. Hanes Lineberry Funeral Home in Greensboro, NC will serve the family. The family wants to thank Authoracare (Hospice) of Greensboro and also Friends Home Skilled Nursing Care for their loving care and attention over the last few weeks. In lieu of flowers, donations can be made to the Pregnancy Center of Okeechobee FL, 808 NE Park Street, Okeechobee, FL 34972 or to the Sandy Creek Baptist Church Cemetery Fund, 4765 Sandy Creek Church Road, Liberty, NC 27298.
VOIR PLUS
VOIR MOINS
PORTEURS

Patrick Millikan (grandson)

Zachary Garner (grandson)

Rev. Tom Howe (grandson-in-law)

Rev. Jeremiah Oliver (grandson-in-law)

Nathan Crews (great-grandson)

Noah Howe (great-grandson)

Luke Howe (great-grandson)

Christian Garner (grandson)

Honorary Pallbearer

Nehemiah Oliver (great-grandson)

Honorary Pallbearer
DONS

Pregnancy Center of Okeechobee Florida

808 NE Park Street, Okeechobee, Florida 34972

Sandy Creek Baptist Church Cemetery

4765 Sandy Creek Church Road, Liberty, North Carolina 27298
Services Précédents
mercredi,
28 septembre, 2022
Receiving Friends
mercredi,
28 septembre, 2022
Dr. Garner's Homegoing Service
mercredi,
28 septembre, 2022
Burial
En mémoire de
Dr. Carl Kelly Garner
Aidez à raconter l'histoire de la vie unique de votre bien-aimé. Laissez un souvenir ou partagez une photo ou une vidéo ci-dessous pour montrer votre soutien.