Avis de décès
Charles A. Brown Jr.
7 juin 1925

–

24 juillet 2022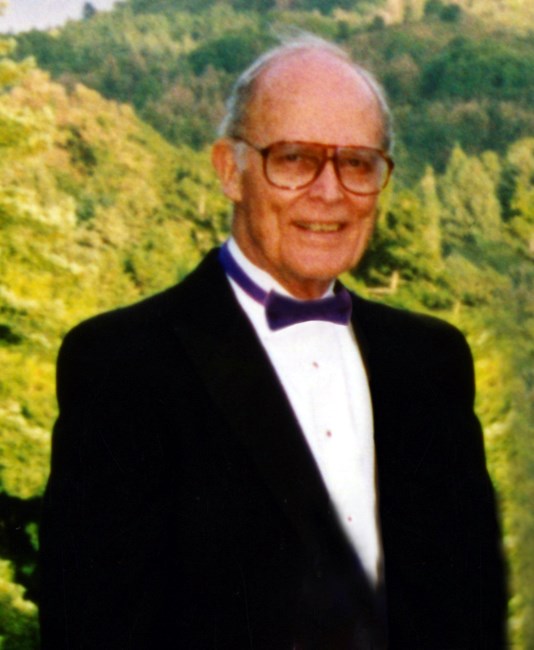 CHARLES (Charlie) A. BROWN, JR., 97, of Houston, Texas, passed away on the 24th of July, leaving behind a wonderful legacy of unconditional love and compassion for others. He lived a full and complete life that revolved around his faith, family, friends, and construction business, in that order. Charlie was born in El Campo, Texas, on June 7, 1925, the child of the late Charles and Beulah Clay Brown. He grew up in nearby Wharton, enjoying basketball, football, fishing at Rockport and Boy Scouts (Eagle Scout). At 17, Charlie entered the U.S. Naval Reserve Program at the University of Texas in 1943 and studied engineering before serving as a Lieutenant in the Navy during World War II. He received his B.S. in Civil Engineering from UT after WWII and, soon thereafter, met a visiting New Yorker, Suzanne Gloger, at a football game in Austin. She thought he "looked like a Texas cowboy" and was smitten, becoming his loving wife of 61 years just seven months later. After moving to Houston, Charlie started out working at an architectural engineering firm, and he and Sue found a church home. Charlie loved singing in the choir, and through that he made two friends, David Harvey and Gerald Hines, who soon invited him to join them in a new business venture they had just begun. These three talented engineers shared common values and big dreams and, together, they grew Harvey Construction Company from a single shared office with one phone into what is now Harvey-Cleary Builders. Harvey Construction grew with the city of Houston, building countless projects to the highest standards and always embracing a can–do spirit. Charlie collaborated with many renowned architects and engineers to construct numerous landmark projects such as the Houston Galleria, The Post Oak Central Complex, The Lakes on Post Oak Complex, The Galleria Guest Quarters Hotels, The Warwick Post Oak Hotel, the Tracor Complex in Austin and the Austin National Bank Tower, one of Austin's first skyscrapers. He was held in the highest regard by his clients, partners, industry peers and especially the Harvey employees who had the pleasure of working with him. Charlie would later say that he became interested in the construction business because he "liked the challenges, rewards and people involved in building projects." His advice was to "concern yourself first with doing business in a way that reflects what you believe in. If you do that, the money that comes from your efforts will be satisfactory." As a result, he is best remembered in the construction business not for the buildings he constructed but for the integrity he exhibited in the way he did business, and for all the time he spent mentoring those coming up behind him. Charlie liked to have fun too. He was an ardent UT Football fan, even serving on the sidelines as the "Guest Coach" for a victory during the 1970 National Championship season. He was a pilot for many years, passing that passion for flying on to his son, Kevin, who later became a commercial airline pilot. He loved scuba diving with his buddies or his daughter, Teresa, and racing dirt bikes with his other daughter, Carrie. His kids remember many peaceful afternoons with him sailing on the waters around Galveston or on Canyon Lake. After retiring from the construction business in the 1980s, Charlie's focus shifted to service, travel and, of course, grandchildren. At the time, he noted that the best thing about growing older was "having the time and opportunities to learn more and to help others." He was a voracious reader and even late in life sought to learn more and stay informed. Charlie and Sue loved to travel, especially to the South Pacific, hidden parts of Hawaii, and the quiet lakes of the Adirondacks. He also loved blessing his children and grandchildren with opportunities to visit these and other faraway places. His grandchildren have far too many wonderful memories with "Grandad" to share them all here, but some highlights are: day trips to NASA, the Natural History Museum, the Lonestar Flight Museum, the library and parks; feeding chipmunks at Blue Mountain Lake in the Adirondacks; The Nutcracker, The Music Man, and many more great plays and shows; regular Wednesday elementary school pickups and Sunday brunch; teaching them how to play spades (but never losing); and tours around Houston to see "his" buildings. Charlie's core values were integrity, humility, kindness, and compassion, all of which were products of his deep faith. He lived his faith daily, showing unconditional love to his children and grandchildren, while teaching them to care for others and love God's wonderful creation. He led a life of service, serving at church in various roles, including on the parish council, serving on the Catholic Charities board, volunteering at the AIDS hospice in the 1980's, volunteering extensively at MD Anderson and often quietly and unassumingly helping a friend or stranger in need. All who met Charlie were treated with kindness, courtesy, respect and an infectious smile. Charlie/Grandad will be truly missed by those who have been blessed to be touched by his life. He was preceded in death by his sweet, spunky, and loving wife, Sue and by his two beloved sons, Kenneth Brown and Kevin Brown. He is survived by his two daughters and their spouses, Teresa and Ben McCaleb and Carrie and Josh Maag-Brown; his daughter-in-law Traci Brown; his eight grandchildren and their spouses, Jennifer McCaleb Sinha (Anmol), Chase McCaleb (Kara), Addison McCaleb (Anna), Matt McCaleb, Warren Maag-Brown, Travis Maag-Brown, Lucius Brown and Broxton Brown; and two great-grandchildren, Aayan and Alex. There will be a private graveside service. Friends are cordially invited to a Celebration of Life and Memorial Mass, which will be conducted at 10:30a.m. on Wednesday, the 7th of September, at St. Cecilia Catholic Church, 11720 Joan of Arc in Houston, with a reception following at the Houston Racquet Club. Pallbearers are Chase McCaleb, Addison McCaleb, Matt McCaleb, Anmol Sinha, Warren Maag-Brown and Travis Maag-Brown. Serving as Honorary Pallbearers are Joe Cleary, David Harvey, Jr., Jack Kennedy and Gene Reed. The family gives heartfelt thanks to Charlie's very special caregivers, Veronica Ruiz and Tre Tyler.
VOIR PLUS
VOIR MOINS
Services Précédents
mercredi,
07 septembre, 2022
Memorial Mass
En mémoire de
Charles A. Brown Jr.
Aidez à raconter l'histoire de la vie unique de votre bien-aimé. Laissez un souvenir ou partagez une photo ou une vidéo ci-dessous pour montrer votre soutien.