Avis de décès
Gloria C Hall
31 mars 1934

–

14 novembre 2021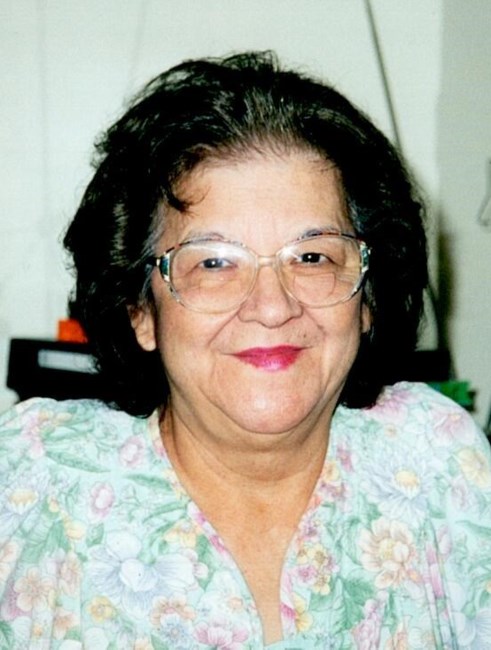 Gloria Camarillo Hall, 87, of Houston, Texas, was called to heaven on Sunday, November 14, 2021, in her home among family. She left a legacy of God's word imprinted on all of our hearts, unconditional love and kindness.
Gloria was born on March 31, 1934 to Emma H. and Rosalio Jr. Camarillo in San Diego, Texas. She was a proud member of her high school marching band, helped her family harvest cotton, and worked at a tortilla factory as a young woman. Shortly after graduation, she married her sweetheart, James E. Hall, in 1952 after meeting at a local dance and a courtship by mail correspondents during his service in the United States Airforce.
Gloria helped raise and care for many children throughout her life. Most importantly, she was a born-again Christian with a natural ability to lead people to salvation. Gloria was a warrior of intercession prayer, enjoyed reading the bible, listening to Christian music and hymns, as well as ministering the word of God. When she helped a person get saved, she often said, "It was God's plan all along."
With a passion for gardening and caring for fruit trees, she shared the experience and its produce with family and friends. Gloria enjoyed playing piano by ear, crossword puzzles, word searches, and watching classic movies. She was also a long-time member of the Vineyard Church Houston in the Heights.
Gloria was preceded in death by two unborn children; husband and father of her children, James E. Hall; parents, Rosalio and Emma H. Camarillo; sisters, Margarita, Emma Garza, and Maria Oralia Salinas; brothers-in-law, Joe Guerrero and Ubence Salinas Jr.; granddaughter, Nicole Esmeralda Gonzalez; and nieces and nephews.
She is survived by her children and their partners, David and Nancy, Lavina and Bruce, Elizabeth and Jorge, Michelle and Henry; grandchildren and their partners, Kirk, Raymond Edward, Aaron, Natalie, Dorothy Jeannette and Cesar, Rex Jr. and Wendy, Zoie, Christopher, Kristina and Angel, Halleli, Raquel and Kevin, Jonathan, Olivia and Mark, Janine, Justin, Georgia, Jacob; great-grandchildren, William, Cesar Jr., Crespin, Constantine, Caydence, Cash, Brandon, Haze; siblings and their partners, Margarita and Eulogio, Rosalinda, Hector Sr., Domingo and Vilma; and nieces and nephews.
Pallbearers will be Rex Jr., Christopher, Jonathan, Justin, Georgia, Jacob, Cesar Jr., and Cash.
Honorable Pallbearers will be Kevin, and Mark.
A visitation for Gloria will be held Monday, November 22, 2021 from 5:00 PM to 8:00 PM at Forest Park Westheimer Funeral Home, 12800 Westheimer Road, Houston, TX 77077. A funeral service will occur Tuesday, November 23, 2021 from 10:00 AM to 11:00 AM, 12800 Westheimer Road, Houston, TX 77077. A committal service will occur Tuesday, November 23, 2021 from 11:00 AM to 12:00 PM, 12800 Westheimer Road, Houston, TX 77077.
Fond memories and expressions of sympathy may be shared at www.forestparkwestheimer.com for the Hall family.
VOIR PLUS
VOIR MOINS
En mémoire de
Gloria C Hall
Aidez à raconter l'histoire de la vie unique de votre être cher. Laissez un souvenir ou partagez une photo ci-dessous pour montrer votre soutien.