Avis de décès
Norma Allen Greene
9 avril 1933

–

15 juillet 2022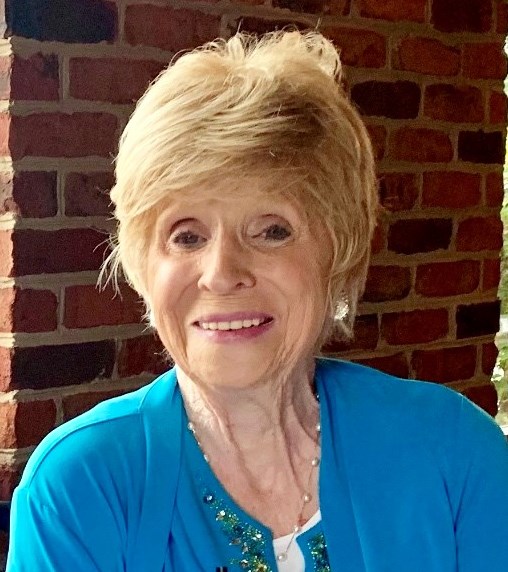 When Christ shall come with joy and acclimation and take me home, what joy shall fill my heart! Then I shall bow in humble adoration and there proclaim my God how great thou art. Then sings my soul, my savior God to thee—how great thou art! Norma Allen Greene, 89, of Johnson City, TN, walked through the gates of Heaven on Friday, July 15, 2022. She eagerly awaited Jesus' return and now she has seen his glory face to face. What a day of reunion and rejoicing! She was born in Milligan, Tennessee, a daughter of the late Robert Donley Bishop and Marguerite Gaines Bishop. In addition to her parents, she was preceded in death by her husband of 33 years, Kenneth Ray Greene; one brother, Raymond Bishop; and a very special sister-in-law and brother-in-law, Mary and Jim Huff. Norma was a person of great faith and a member of First Christian Church and the Win-a-Kuple Sunday School class. She shared her faith by example and led many to know the love of Jesus. Her uniquely sincere and earnest conversations with her Heavenly Father were a comfort to many, and she was often called on to support the needs of others with prayer. She was a graduate of Happy Valley High School and East Tennessee State University School of Nursing. She lived out her calling working over 40 years as a devoted Registered Nurse at Memorial Hospital, Johnson City Eye Hospital, and Johnson City Specialty Hospital. She received the Thomas Frist Humanitarian Award from Hospital Corporation of America and the Mountain States Health Alliance Healthcare Heroes Distinguished Service Award. Over her career, she mentored many nurses. Congressman Dr. Phil Roe once said she was one of the best, if not the best, nurses he ever worked with. In fact, she was everyone's nurse both on duty and off—taking care of family, friends, and neighbors. She was also a thirteen year volunteer at the Towne Acres Elementary School Clinic after she retired. She was a member of the TriCities Christian Women's Club, served on various hospital and professional organization committees, and was on the board of the Greater Eastern Credit Union. Norma was an amazing cook and legendary among friends and family for her incredible homemade pies. Always up for an adventure, she loved travel, especially to the beach with her family. A natural encourager, she made certain that her family's birthdays and accomplishments were celebrated and loved all holidays. She had a life-long love of music and reading and a sharp mind and clever wit, endearing her to all who knew her. She was full of stories, witticisms, and songs that enriched our lives. She is irreplaceable and leaves a legacy of love and care with all of us who celebrate her life and are so grateful to have loved her. We will cherish her memory and the undeniable impact she had on our lives. She is survived by two daughters, Deborah Karen Greene and Whitney Greene Norris and husband Todd, who she loved like a son; one most adored granddaughter, Rhea Norris, who was her pride and joy; sister and best friend, Frances Shepard and nephew who she loved like a son, Robert Patrick Fabrizio; five other brothers and sisters—Helen Williams, Byron Bishop and wife Pat, Brenda Johnson, Ansley Bishop, Diane Dempsey and husband Jack; and many nieces and nephews. Over the years, Norma was influential in the lives of many people who she mentored, counseled, and comforted. Among them were friends of Debi and Whitney who considered her an adopted mother—especially Debi's best friend Robin Godsey. Friends and family are invited to pay their final respects on Tuesday, July 19, 2022 from 4:00PM until 6:00PM at Monte Vista Funeral Home. A memorial service will be held Wednesday, July 20, 2022 at 10:00AM at the Monte Vista Memorial Park Mausoleum with Dr. Gene Wigginton officiating. For the health and safety of all attending, the family respectfully requests that attendees wear face coverings. The family wishes to especially thank her wonderful neighbors and friends Joe Jones, Donald Arnett and Brett and Roanna Onks, all of whom who were a constant source of care and help; life-long family friend Ginger Ison, Sarah Hammond NP and Dr. Charles Famoyin. Arrangements especially for Mrs. Norma Allen Greene and her family have been made through Monte Vista Funeral Home & Memorial Park, 1900 E. Oakland Avenue, Johnson City, TN; 423-282-2631.
VOIR PLUS
VOIR MOINS
FAMILLE

Robert Donley Bishop

Father

Marguerite Gaines Bishop

Mother

Kenneth Ray Greene

Husband

Raymond Bishop

Brother

James and Mary Huff

Brother-in-law and Sister-in-law

Deborah Karen Greene

Daughter

Whitney Greene Norris and husband Todd

Daughter and Son-in-law

Rhea Norris

Granddaughter

Frances Shepard

Special Sister

Helen Williams

Sister

Byron Bishop and wife Pat

Brother and Sister-in-law

Brenda Johnson

Sister

Ansley Bishop

Brother

Diane Dempsey and husband Jack

Sister

Robert Patrick Fabrizio

Nephew who she saw as an adopted Son

Several other nieces and nephews
Services Précédents
mercredi,
20 juillet, 2022
Memorial Service
En mémoire de
Norma Allen Greene
Aidez à raconter l'histoire de la vie unique de votre bien-aimé. Laissez un souvenir ou partagez une photo ou une vidéo ci-dessous pour montrer votre soutien.