Avis de décès
Thomas Albert Kazimir
21 juillet 1948

–

7 novembre 2022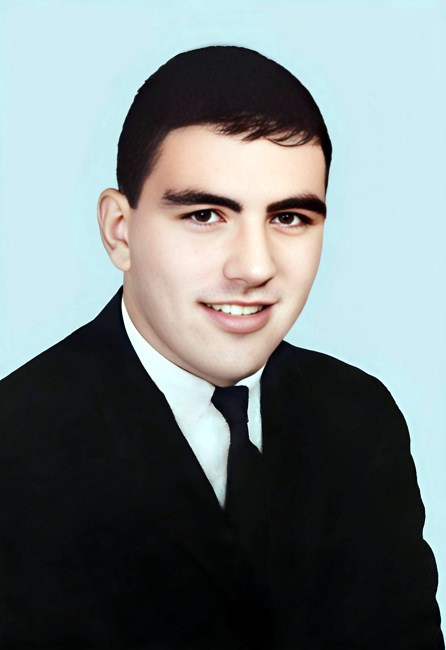 Thomas A. Kazimir, 74, passed away on Monday, November 07, 2022, in Mebane, NC. Thomas was born in Buffalo, New York on July 21, 1948, to the late Albert E. Kazimir and Grace M. Kazimir. Thomas attended Bishop Fallen High School, class of 1966. Growing up, he worked with his father at Bert & Son Auto Repair Shop. On June 21, 1969, he married the love of his life, Margaret A. Nied. Thomas and Margaret raised their children in West Seneca, NY and attended St. John Vianney parish. He was a Material Expeditor at General Motors and was a member of the United Auto Workers. Tom loved the NY Yankees and Buffalo sports, and also enjoyed attending his grandchildren's extracurricular activities and playing cards with them. Thomas is survived by his children Thomas & Karen (Kogler) Kazimir, Francis & Susan (Kazimir) Walters, Jacklyn (English) & Joseph Kazimir; his grandchildren, Matthew & Samia (Santos) Kazimir, Michael Kazimir with Elizabeth Underwood, Sophia Kazimir, and Maddox Kazimir, as well as his sisters-in-law, nieces, and nephews. No Prior Visitation. Family and friends are invited to attend a Mass of Christian Burial Saturday Jan. 28th at St. John Vianney RC Church 2950 Southwestern Blvd, Orchard Park at 10am. Fond memories and expressions of sympathy may be shared at www.DenglerRobertsPernafuneral.com for the Kazimir family. As we just heard from Ecclesiastes 3, "There is a time for everything, and a season for every purpose under Heaven." Tom's first season of life was spent with his parents, Al and Grace Kazimir. Tom would share many stories about the mischief that he and his sister Sharon would get into. One of his favorite stories was when they had a fire at the house, and Sharon was staying in the house to put on her makeup before the fireman arrived. Tom thought that was hysterical. Sharon and Tom had a special bond and they talked almost every day until her passing last year. Tom's father Al owned an Auto Repair Shop, and Tom would tell those stories over and over with all his family and friends. Most of those 'gas station' stories can't be shared in mixed company, but it fueled his dream of owning his own business. Tom was a kind and funny man, and had many friends that lasted a lifetime. His cousins, Trish Dumser and Mike Shannon have kept in touch and had many lovely visits together over the years. His other friend Mike, who recently passed away, always talked about how you couldn't have a better friend than Tom. He was very ill for a good portion of his life, but Tom always visited and called to check in on him regularly. The season of his lifelong commitment to Peg would probably have been what he considered the most significant of his life. They were married for 46 years, and like all marriages, there were challenging times as well as extremely joyous ones. Tommy Kazimir, the first son, was born not long after they were married. Tom would always share stories about feeding him black jellybeans when Peg was out. That was messy. Or the times when he would take Tommy out shopping and he always asked curious questions, some of which made Tom giggle. Shortly thereafter, along came Susie – the Princess. As a little girl, Susie wanted a dog. Tom was allergic to animals, but every night he would pretend to be a dog named Woof Woof. Even when she went to college, he bought her a stuffed dog and said that Woof Woof would watch over her. One of the challenges came when Tom had to give up the dream of owning his own business when his father became ill and he had to step-up to run the gas station. By the time his father recovered, Tom had two children and needed benefits, so he sacrificed his own needs for his family. A layoff happened at the plant, and then Peg announced she was expecting another child, who was ultimately named Joey. Thankfully the layoff wasn't long, and there were many years Peg, Tom, Tommy, Susie and Joey all lived a wonderful life together as a family. His children always remarked that they had the perfect childhood, and many joked that they grew up in 'utopia'. At 48, Tom suffered a significant stroke, and worried that he wouldn't be around for the rest of Joe's childhood. But he was determined; and he worked hard to gain back enough of his strength to go back to living his life. It wasn't easy, but he did it. He even went to work second shift at the plant to make extra money so Joey could play hockey. Tom loved watching his kids play sports or any other activity that they participated in and he attended as often as possible. Tom eventually gained a daughter, Karen, when his son Tommy married the love of his life. When his first grandson was on the way, he was waiting with them. Karen, of course, was nervous, so Tom shared a story with her about when Tommy was born, and it went something like this – 'There were two men arguing in the waiting room, but when the nurse came to announce that the baby arrived, they began hugging and congratulating Tom.' Tom always had a way of relieving tension when it was needed most, and Karen greatly appreciated that. It was then that the season of "M and M" began, as Tommy and Karen had 2 sons named Matthew and Michael. The sun rose and set on those boys, even up until Tom's final hours here with us. Matt has fond memories of his Grandpa and Grandma driving down to NC to pick them up for the summer. They would take them back to Buffalo to spend time watching movies (they especially liked "Home Alone"), the New York Yankees, and spending time in Grandpa's neat hot tub. Michael loved playing cards and beating his Grandpa. A few years ago, Mikey and Tom took a special trip together to visit Susan and Francis in Orlando. They talked for hours, shared their favorite music, and created memories he never forgot. When Tom and Peg moved to North Carolina, the M&M boys were grown. Matthew and Mike would visit Tom with their significant others, Samia and Elizabeth, or "Miss E", as Tom would call her. Tom would always have his house stocked with their favorite snacks and made sure that everyone was taken care of. Most people have one season of grandchildren, but Tom was lucky enough to have two. Joey met a girl named Jackie while he was in college, and they eventually got married and started their own family. Tom was thankful that Joe had met Jackie and felt that he fulfilled his wishes of being around until he started his own family. They currently have 2 children, Sophia and Max. As a toddler, Sophia loved to show Tom her latest tumbles and new tricks she learned at gymnastics class on their weekly Sunday Facetime visit. Just this past summer, Tom was able to attend Sophia's diving competition. As for Max, he still loves his white sportscar that he calls "Hoppa Tom's". Whenever they would visit, Tom was always sure to have Jackie's favorite drinks and snacks waiting for her, as he knew that in his absence, she was constantly busy taking care of his extended family. Tom's daughter Susan eventually met a man named Francis, or Frank, as he is known to the family. Frank loved both Peg and Tom as if they were his own parents, and would always do anything he could for them. One of Frank's fondest memories is when Tom gave Susan away at their wedding and whispered to him, "no returns". As usual, Tom had created a moment of laughter at the time when it was most needed. And then one day, a few years later, Tom's greatest challenge happened. He would experience the loss of his wife, Peg. Many thought that Tom might not make it through this season of his life without Peg. Tom often commented on how he promised her that he would take care of himself. And he literally did, until the very end. He always washed the sheets the first few days of the month per her directions, and even cooked and cleaned up after himself! Tom became a member at the local pool, and attended as often as possible, mainly because he promised he would continue after she was gone. It was at the pool that his loneliness subsided, as it was there that he met his "pool family". He would often share stories with his own family about what Libby and Lisa were up to, Joe the Peanut Guy, Mark the Chef, Barkley the Physical Therapist, and many others. He also had many other friends and neighbors to keep him company as well, as he truly had his own following here in North Carolina. After the passing of his sister and brother-in-law, he became friends with John's brother Richard, and they talked a lot about life. He missed Peg a lot yet continued to build a life for himself to fulfill his promise to her. Tom's next season is one that all of us on earth won't be able to share with him. But we do know that he is with Peg, Al, Grace, Sharon, John and many others who loved him in God's Kingdom.
VOIR PLUS
VOIR MOINS
En mémoire de
Thomas Albert Kazimir
Aidez à raconter l'histoire de la vie unique de votre bien-aimé. Laissez un souvenir ou partagez une photo ou une vidéo ci-dessous pour montrer votre soutien.