Avis de décès
Sokhieng Morissa Dam
1 octobre 1987

–

11 novembre 2021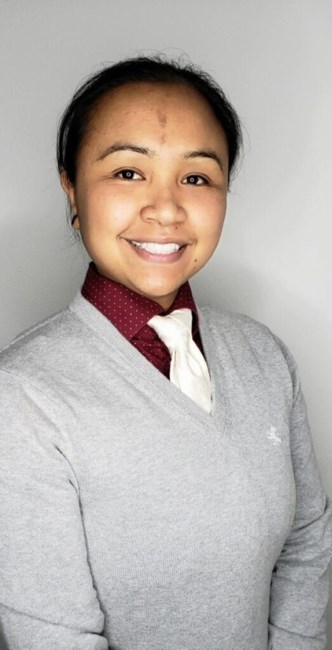 Sokhieng Morissa Dam was 34 years young when she passed away on November 11, 2021, at Swedish Medical Center - First Hill around 5:03 pm near her residence in Seattle, Washington. She was battling a rare brain cancer for the past year and a half. Sokhieng was first diagnosed with Stage three cancer last summer and this year it had gotten progressively worst which we could only presume became Stage four. Without the cancer treatments of radiation and chemotherapy, doctors stated she only had about six months to live.
On October 1, 1987, Sokhieng was born at the University of Washington Medical Center. Her father is Sokheng Dam and her mother is Much Orn. She has three brothers Vet Orn, Sok Hareng Dam, and Sokheoun Dam. Her two sisters are Sokhiek Dam and Sokhan Dam. She loved her family very much and always wanted to support them to the best of her ability. This includes her Aunts, Uncles, Cousins, Nieces, and Nephews from here, California, and far off in Cambodia.
After being with her partner for more than twelve years, Sokhieng married Amberlee Ha on July 24, 2021. This date was significant to them because it was exactly a year after Sokhieng's emergency neurosurgery. They have a five-year-old daughter named Nazariyah "Nyah" Iris Ha that Sokhieng gave birth to at the same hospital she had passed away at.
Nazariyah and Sokhieng were best friends, she is her carbon copy that inherited her incredible brain power and picked up on Amberlee's feisty personality. Sokhieng and Amberlee once went to a Dave and Buster's while vacationing in San Diego, California. They played a machine that took pictures of two individuals and showed the players what their future child would look like. Lo and Behold, the child was a Spanish-looking baby girl with light skin and light brown hair. Years later, Nyah was born and Sokhieng and Amberlee became parents.
Sokhieng grew up in Seattle and made many lifelong friends during her younger years. She was a very rare human being that was both street and book smart. Sokhieng would pick up on things and behaviors that others were not aware of. When it came to life in general, she had a sense of humor that made your day brighter. Sokhieng would rather take action than speak of it. She would show her love and affection through the things that she would do for you. That was her love language. The people that mattered to her, she made time for. She would make everyone feel welcome, especially the wallflowers. Although she took great care of her appearance, she greatly respected those that were deeper than what they looked like.
In the dental community, she was a great influence for many that have met her in both the private and non-profit offices. She worked as a dental assistant while she was going to school for dental hygiene. Her greatest professional accomplishment was graduating with honors at the top of her class as a Dental Hygienist from Seattle Central College. She was admired and appreciated by her peers and professors. She was very proud to be the only one in her class who had a GED. That reminded her of the resilience and drive she had to give herself a better life than what she knew and came from.
During her personal life, she constantly evolved as a person but always stayed true and honest to herself. Sokhieng was someone who would take her jacket and give it to you to keep you warm while she braved the cold. She was an absolute angel among us and a beacon of hope. May she now Rest In Peace without having to suffer any more pain. May she be the guiding light, the guardian angel for us now.
You don't get to choose how you're going to die, only how you're going to live. - Joan Baez
VOIR PLUS
VOIR MOINS
Services Précédents
vendredi,
26 novembre, 2021
Funeral Service & Visitation
En mémoire de
Sokhieng Morissa Dam
Aidez à raconter l'histoire de la vie unique de votre être cher. Laissez un souvenir ou partagez une photo ci-dessous pour montrer votre soutien.