Avis de décès
Gretchen J. Clarke
21 mai 1934

–

24 novembre 2022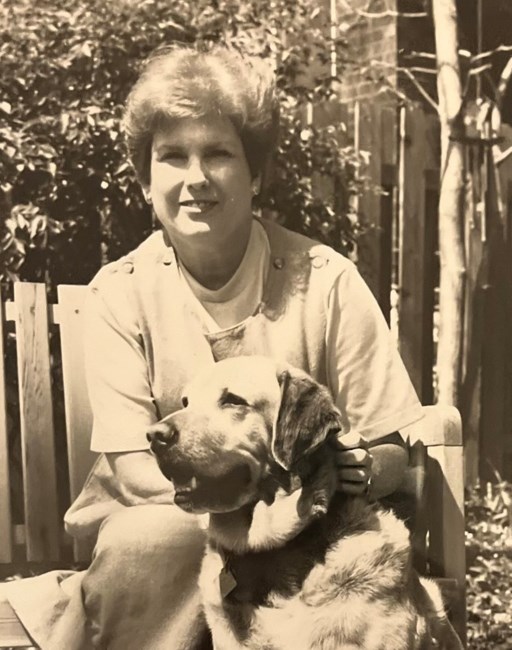 Ms. Gretchen Catherine Jahncke Clarke finished her journey in this life on November 24th, 2022, appropriately, on Thanksgiving Day. She is now rejoicing to be with her Lord and Savior in her heavenly home. Gretchen, born in New Orleans, on May 21, 1934, was the daughter of Paul F. Jahncke, Jr, and Loretta Grace Jahncke. She led a very active social life in New Orleans as a young woman. She graduated from Louise S. Magehee School in New Orleans and from Pine Manor College, in Wellesley, MA. After college, Gretchen worked in Dallas, where she met Holden M. Clarke. They were married in New Orleans in 1958, and moved to Jackson, MS, where they made many new friends. After raising three children, Gretchen embarked upon a new business career. She already had a deep love for reading and for writing poetry. In 1982, she opened The Front Porch Christian Bookstore in the Fondren neighborhood of Jackson. She passionately shared her love for the Lord and Christian literature with all who came by to visit. Gretchen had a special place in her heart for young adults and spent many hours listening to them and praying with and for them. Gretchen also had a big heart for Christian mission work and spent time coming alongside missionaries in Eastern Europe, and particularly in Poland. She also spent about a year in St. Vincent Island in the Caribbean, helping the local Christian community to establish a Christian Library/Bookstore. When health issues slowed her down so that her overseas mission work was hindered, she opened a new bookstore, called Gretchen's Bookshop, located at the Old Train Depot, in Madison. Here she not only enjoyed seeing old and new friends in the bookshop, but she also shared her passion for books and literature with her growing number of Grandchildren. After selling her bookstore in Madison, Gretchen moved to St. Catherine's Village and for many years volunteered as their librarian. Gretchen was a long time member of First Presbyterian Church of Jackson, and was among the several families to volunteer to help establish a new church congregation called Highlands Presbyterian Church in Madison. She later returned to First Presbyterian Church in Jackson, where she faithfully attended until health issues prevented her. In her later years, Gretchen was affectionately known by her thirteen grandchildren as "GG", for Granny Gretchen. She loved being with her grandchildren, wherever they were, whether on vacation trips taken together, or while visiting in Dallas, Atlanta, or at her home in the Jackson area. Gretchen even went to Family Camp with all of them one summer. One of the favorite memories of the grandchildren is sleepovers with GG at St. Catherine's Village, where they enjoyed the indoor swimming pool and playing bingo with the residents. Gretchen was predeceased by her parents, her brother Paul F. Jahncke, III; her sister, Grace Newburger; and her ex-husband Holden M. Clarke. She is lovingly remembered and survived by her son, Stuart H. Clarke (Janie), and her daughters Shellie Kilgore (Toby), Jennifer Stocker (David); and her grandchildren, Anna Kathryn Clarke Brown, Sarah Linfield Clarke Wilson (Aaron), Cameron Stuart Clarke (Hanjie), Kendall Holden Clarke (Abi), Ian Rutherford Clarke (Katrina), Elizabeth Rhymes Clarke, Lucy Flowers Kilgore, Thomas Stuart Kilgore, Holden Enslen Kilgore, Mary Grace Stocker, William Clayborne Stocker, Gretchen Catherine Stocker Eason (Nathan); Margaret Anne Stocker; and her five great-grandchildren. Visitation will be held on Saturday, December 3rd, 2022, at 10:30 am at First Presbyterian Church of Jackson, followed by a memorial service at 11:30 am. Her six grandsons will serve as honorary pallbearers. In lieu of flowers, the family requests that memorial gifts be given to First Presbyterian Church's Mission Department, St. Catherine's Village, or Living Services, Inc. of Madison. The family would like to thank the many caregivers at St. Catherine's Village Siena, Living Services, and Covenant Caregivers for the love and care they showed to Gretchen and her family for many years. For more information and an online guestbook, please visit www.parkwayfuneralhomeridgeland.com.
VOIR PLUS
VOIR MOINS
PORTEURS

Cameron Stuart Clarke

Honorary Pallbearer

Ian Rutherford Clarke

Honorary Pallbearer

Kendall Holden Clarke

Honorary Pallbearer

Holden Enslen Kilgore

Honorary Pallbearer

Thomas Stuart Kilgore

Honorary Pallbearer

William Clayborne Stocker

Honorary Pallbearer
Services Précédents
samedi,
03 décembre, 2022
Visitation
samedi,
03 décembre, 2022
Memorial Service
En mémoire de
Gretchen J. Clarke
Aidez à raconter l'histoire de la vie unique de votre bien-aimé. Laissez un souvenir ou partagez une photo ou une vidéo ci-dessous pour montrer votre soutien.