Avis de décès
Mary Jackolyn Fair "Grandy"
2 avril 1935

–

17 janvier 2023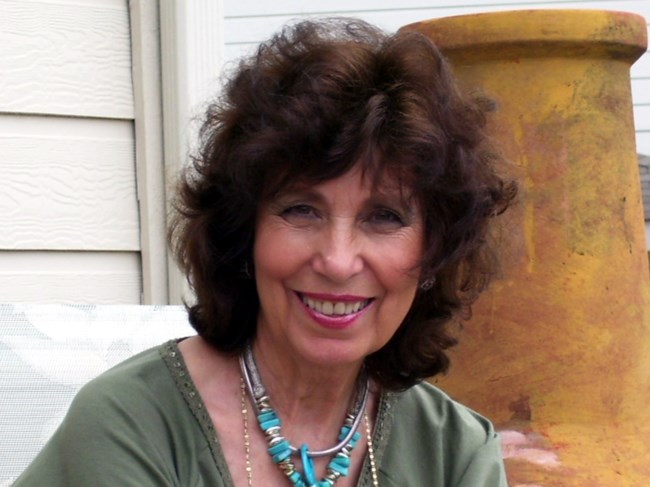 Mary Jackolyn Fair passed away peacefully surrounded by family members on January 17, 2023 after a short illness. Known as Mary to most, Jackie by a few, and "Grandy" to an entire generation of young people, she was born in Electra, Texas on April 2, 1935. The second of four sisters, she was the daughter of William Marvin and Wealthy Jewell McLaughlin. After graduating from Electra High School, she attended Tarleton State College where she received her degree in Business. Mary continued her thirst for knowledge throughout her life. She was a voracious reader of everything from mysteries to romance novels and historical biographies and possessed a powerful intellect matched only by her kindheartedness. Nearing graduation from Tarleton, she met the love of her life, Cecil Glen "Buddy" Fair Jr on a blind date. Bud was finishing his college degree at Texas A&M and about to receive his commission in the United States Army. They married on June 20, 1955. This began a 30 year adventure taking them wherever the Army desired. A year later, son Mark was born at Ft Polk, Louisiana. Shortly after that Bud was assigned to Korea so Mary spent the next 16 months with her family in Electra. Her sisters Ruthie, Marva, and Ann were tremendous support to her while Bud was gone. Upon his return they were stationed at Ft Belvoir, Virginia where daughter Kimberly was born. A short stint at Ft. Knox, Kentucky and then it was off to Europe for three years. The first year was at Bad Hersfeld Germany, the second year was in Frankfurt Germany, and the third year saw the family move to Izmir, Turkey. While in Izmir they took a trip of a lifetime to the Holy Lands. This adventure saw them travel by car on winding mountain roads (most were paved - some were not, all were dusty) to Damascus Jordan, Beirut Lebanon, and Jerusalem. Times were certainly different in 1964. After all this travel, the Army finally gave the family a break and assigned Bud to Ft Leavenworth, Kansas. They were in Kansas for four years. Mary fondly says that Ft Leavenworth was their favorite duty assignment. Next, Bud was off to Vietnam and Mary and the kids returned to Electra for a year. Upon Bud's return from Vietnam the next assignment was at the Pentagon in Washington D.C. The family spent two years living in Springfield Virginia. Next was three years at Ft Jackson, South Carolina. Bud's final assignment was at Ft. Sam Houston. Mary was the ultimate Army wife, hosting dinner parties, teas, and constantly entertaining. Army life was not without its ups and downs, and the family recently found a letter written by Mary to her family dated 1963 that said the Army life of constantly moving was really "for the birds" but you would never have guessed it from her unceasingly positive demeanor. Mary was a strong-willed, proud Texan at heart and fiercely loyal to her family and friends. Mary lived in San Antonio for the last 48 years and was blessed with many friends. She spent many hours watching her four grandchildren, Garrett Fair, Lauren Tarnow, Aaron Fair, and Matthew Tarnow grow and prosper in their own right. In her role as Grandmother, Mary chose to be known as "Grandy". Not only was she "Grandy" to her four grandchildren and bonus grandchildren, Chelsea McCormack and Rachel Bancroft, she was "Grandy" to all of their friends as well. She was grandmother to all. Mary lost "Bud" in 2003. Since then, she has had the most remarkable life. She renovated her home, managed several rental properties, became a prolific poetry writer, and went on great family vacations to Ireland - twice. But her favorite place to go was the log cabin she and Bud built on the family farm shortly before Bud passed away. Mary led her family with grace and had the ability to make everyone around her feel special, whether it was with a generous Christmas shopping trip, a thoughtful letter, or just a phone call. Mary is preceded in death by her husband "Bud", her parents William Marvin and Wealthy Jewell McLaughlin, and her sister Ruthie "Myriah" Watson. Survivors include son Mark Fair and wife Rebecca Fair, daughter Kimberly Bancroft and husband Charlie Bancroft, sisters Marva McLaughlin and Ann McLaughlin, grandchildren Garrett Fair and wife Sandra Fair, Lauren Tarnow, Aaron Fair, Matthew Tarnow, Chelsea McCormack and husband Alex, and Rachel Bancroft, Great Grandson Gabriel Fair, numerous nieces and nephews, and many young people who also knew and loved her as "Grandy". The Graveside Service will be 11 AM, Friday, February 17, 2023 at the Ft. Sam Houston National Cemetery (Shelter #1). Following the Graveside Service, come join us for Mary's Irish Wake: Olympia Hills Pool and Clubhouse, 8442 Athenian Dr., Universal City, Texas 78148 at 12:30 PM. In lieu of flowers, the family requests donation be made to Abode Contemplative Care for the Dying at https.//abodehome.org.
VOIR PLUS
VOIR MOINS
Services Précédents
vendredi,
17 février, 2023
Committal Service
En mémoire de
Mary Jackolyn Fair "Grandy"