Avis de décès
Lois Utterback
25 janvier 1958

–

19 septembre 2022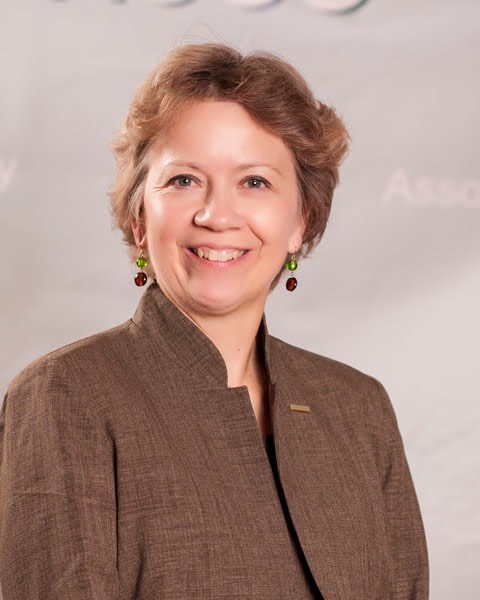 Lois Oehmler was born on January 25, 1958, a lifelong resident of Montgomery County, MD. She met her husband Greg Utterback in 1976 and they were married on February 10, 1979. Lois enjoyed and excelled in academics at all levels. She received her B.A. degree from University College (Maryland) Cum Laude at night after starting her career full-time in the accounting field. She then decided to pursue and completed her CPA degree/certification to give her the additional option of private finance or public accounting. In the 1990's, Lois went to work for a small oncology management firm, Elm Services, Inc in their accounting Dept. After holding several positions within the accounting Dept. She was eventually promoted to the Chief Financial Officer and became one of the key employees in the firm. In 2006, the founder and then current owner of the company Dr. Lee Mortenson wanted to retire. However, his love and dedication and years of service to the success of company that he started gave him pause about how well a new ownership would do in successfully continuing his dream. After much thought, he knew what he wanted and that was to complete an Employee Purchase of the firm with two hand picked people that had already being doing the work for years. Those two people were Christian Downs and Lois Utterback as co-owners. The deal required that both of them would agree, because he knew their individual strengths working together would ensure not only the current success, but hopefully to exceed what he had started. In 2007, C Management, Inc. was formed with Christian and Lois as co-owners. The company under their leadership continued to grow exponentially with emphasis on educational programs for their memberships across the entire country. When Lois retired on December 31, 2021 the company had continually exceeded their own projections and had more than doubled their staffing since acquiring the company 15 years earlier. On the personal side, Lois never had a dog growing up, much less a Siberian Husky. Shortly after Greg and her were married and knowing that Greg had always wanted a Husky she agreed. Two backyard breeder adoptions and Six Siberian Husky rescues later over their entire married life of 43 years she was about the best "Dog Mom" any dog could have ever hoped for. They were simply the love of both her and Greg's lives. Both Greg and Lois always felt it was never them that rescued their huskies, it was their huskies that had rescued them. They were credited with helping them through numerous personal tragedies in their lives by providing endless love no matter what the circumstances were. Lois was an active member of Covenant U.M. Church in Montgomery Village for over 30 years, and service and love of her church family were central to her daily life. She lived her faith openly as an example to others and her words of grace, wisdom and encouragement will be remembered as the vital core of her legacy. Lois volunteered and served in a variety of leadership roles, including mentoring youth, education and community outreach, but stewardship was her main passion. It was part of who she was- as natural as breathing. On Monday, September 19, 2022, Lois A. (nee Oehmler) Utterback of Gaithersburg, Maryland passed away. She was the beloved wife of Greg Utterback; daughter of the late Robert and Dorothy Oehmler; sister of Linda (David) Smith and Nancy (the late Sandy) Graves; sister-in-law of Patricia (James) Horvath; also survived by her nieces and nephews. Lois was the loving Dog-Mom of the late Sadie, Loki, Lakota, Kai, Lexi, Snowy, Bear and Sam. A memorial service will be held at Covenant United Methodist Church, 20301 Pleasant Ridge Drive, Montgomery Village, Maryland on Friday, October 7, 2022 at 1 pm during which details of a reception will be announced including an escorted funeral procession and directions to the venue. Memorial contributions may be made to: the Siberian Husky rescue of your choice or any animal rescue that you would prefer to contribute to in Lois's honor. Please leave an online condolence at www.hinesrinaldifuneralhome.com.
VOIR PLUS
VOIR MOINS
FAMILLE

Greg Utterback

Husband

Linda Smith (David Smith)

Sister

Nancy Graves (the late Sandy Graves)

Sister

Patricia Horvath (James Horvath)

Sister-in-law

Robert Oehmler

Father

Dorothy Oehmler

Mother

Lois is also survived by her nieces and nephews.


Lois was the loving Dog-Mom of the late Sadie, Loki, Lakota, Kai, Lexi, Snowy, Bear and Sam.
Services Précédents
vendredi,
07 octobre, 2022
Memorial Service
En mémoire de
Lois Utterback
Aidez à raconter l'histoire de la vie unique de votre bien-aimé. Laissez un souvenir ou partagez une photo ou une vidéo ci-dessous pour montrer votre soutien.