Avis de décès
Michael Francis Costello
8 février 1960

–

13 février 2021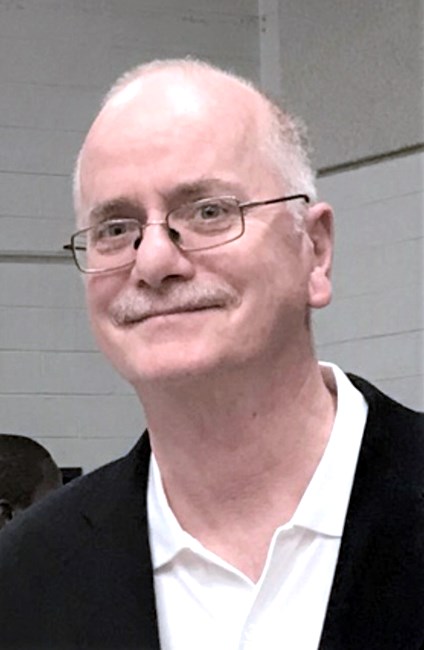 Michael F. Costello, age 61, died Saturday, February 13th, following cardiac arrest due to lingering symptoms from Covid-19. Born on February 8, 1960 in Pompton Plains, New Jersey, to Jane and Jerry Costello, Michael was a graduate of De Paul Catholic High School in Wayne, New Jersey. He continued his studies at Franklin and Marshall College and began a 20-year history working as a loan officer in Lancaster, Pennsylvania. When Mike moved to Silver Spring, Maryland, he worked as a loan officer for Weichert Realty. Although he was a life-long Mets and Giants fan, Mike's number one sport was golf. An avid golfer, Mike's favorite player was Jim Furyk, "The Grinder," who went to high school in Lancaster County. Mike admired Furyk for his unique swing and no-nonsense approach to the game. Michael's love of golf led him to work at Kenwood Country Club in Bethesda, Maryland. For more than ten years, Mike enjoyed the Club's rolling hills and the banter with club members while working at the golf shop, as a manager in the dining room, and as a starter on the course. Most recently, Mike worked at Mon Ami Gabi restaurant in Bethesda where he was considered "family" and where friends and colleagues from Kenwood would often visit Mike to share stories and lots of laughter. Known for his wicked sense of humor, his relentless teasing, and his rapid-fire responses, what Mike would not reveal were his selfless acts of kindness for friends and acquaintances in need. On more than a few occasions after hearing that friends were having difficulties in their marriages, Michael didn't hesitate to reach out—even if it meant a long bus or train ride, to deliver his message: "You have a beautiful wife and family. Don't make the mistakes I made that I regret to this day." His advice was always taken to heart. If there was a need, Mike would be there to listen, to offer help in whatever way he could, and to help others learn from his life experiences. Throughout the pandemic, Mike gave great comfort to his 89-year-old mom and dad, as he called them often during the week to check on their health, give updates on his, and as a stock market enthusiast, remind his father to "let Mom order whatever she wants when the pandemic is over because her stock is doing much better than yours." For many years, Mike was a sponsor in the AA Program. Mike understood the beauty and the pain of the world and perhaps that is why he most identified with Furyk, "The Grinder." Mike knew what it meant to face life's adversities and like his favorite golfer, he tried to find ways to grind out a strong finish on tough courses under the toughest conditions. Mike wasn't always victorious, but just as Furyk was elevated to the status of "the grinder of all grinders," so too was Mike. In May, Mike contracted Covid-19 and continued to fight against the lingering symptoms of the virus right to the end. Mike loved to share stories with family and friends about his two sons, Grant, a sophomore at the University of Maryland, and Joey, a senior at Gonzaga High School in Washington, D.C. He took great pride and derived great joy in how his sons approached school, sports, and work, and most of all in how they lived their lives. Mike was loved by his many nieces and nephews and for years to come they will remember his "legendary, unusual, and epic" dance moves that put him in the center of the dance floor at family weddings. Mike loved music, especially the songs of Bob Dylan and Neil Young. He dabbled with guitar and sang their songs with passion though not always in tune. In his final weeks while suffering with Covid-19 symptoms, Mike felt relief and joy listening to Dylan songs performed by his friend and brother-in-law's band. Mike is survived by his two sons, Grant and Joey, and his best friend and life partner, Francesca Mazzaglia Costello. He is also survived by his parents Jane and Jerry Costello of Pompton Plains, New Jersey, his sisters Nancy Rishty and her husband Joey of Mechanicsburg, PA; and Eileen Marx and her husband, Joe of Lawrenceville, NJ; his brothers Brian and his wife Rose of Edmond, OK; John and his wife Veronica of College Park, Maryland; and Bob and his wife Evelyn of Morristown, NJ. Mike is survived by many loving nieces and nephews: Nicole, Ray, Bobby, Teresa, Kevin, Chris, Katy, Kyle, Carly, Clare, Patty, Charlie, Sebastian, Matteus, Shannon, Robbie, Logan, Kellen, and Cameron. Mike is also survived by Francesca's siblings: Domenic Mazzaglia of Rockville, Maryland, and Josephine Veliz of Silver Spring, Maryland, and his nieces Angelica and Grace, and his nephew, Zachary. May you rest in God, Mike. May your fairway drives travel straight and far, and may you stay forever young. Memorial contributions in memory of Michael Costello may be made to: American Heart Association and Covid-19: https://www.heart.org/en/coronavirus The Jim and Tabitha Furyk Foundation: https://jimandtabithafurykfoundation.com/product/donate/
VOIR PLUS
VOIR MOINS
FAMILLE

Grant Costello

Son

Joey Costello

Son

Francesca Mazzaglia Costello

Life Partner

Jerry Costello

Father

Jane Costello

Mother

Nancy Rishty (Joey)

Sister

Eileen Marx (Joe)

Sister

Brian Costello (Rose)

Brother

John Costello (Veronica)

Brother

Bob Costello (Evelyn)

Brother

Mike is also survived by many loving nieces and nephews: Nicole, Ray, Bobby, Teresa, Kevin, Chris, Katy, Kyle, Carly, Clare, Patty, Charlie, Sebastian, Matteus, Shannon, Robbie, Logan, Kellen, and Cameron. Francesca's siblings: Domenic Mazzaglia and Josephine Veliz. His nieces Angelica and Grace, and his nephew, Zachary.
Services Précédents
Memorial Service at Church
En mémoire de
Michael Francis Costello
Aidez à raconter l'histoire de la vie unique de votre bien-aimé. Laissez un souvenir ou partagez une photo ou une vidéo ci-dessous pour montrer votre soutien.