Avis de décès
Stephen James Garvey
Né(e) 22 mars 1939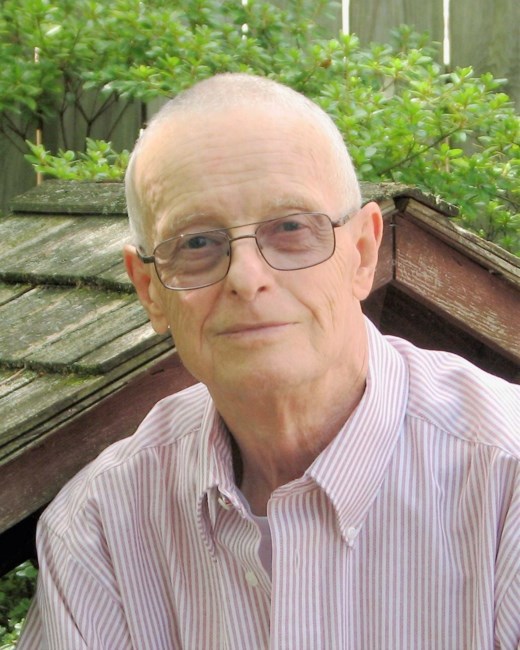 Stephen James (Steve) Garvey, 83, passed away at home on September 26, 2022, from kidney failure. He is survived by his wife of 44 years, Wilma, and the children of their blended family, Philip Reed Garvey (Bonnie), Martinsburg, WV, Susan Christine Garvey, Ayden, NC, Michele Marie Webster Ballard (Kevin), Harpers Ferry, WV, and John Joseph Webster III, Houston, TX. He is also survived by eight grandchildren, Tyler Garvey, Jordan Garvey, Cheyenne Garvey Badure, twins Dale and Jarrett Garvey, Jessica Ballard Gilstorf, Bronson Ballard, and Aimee Ballard. He was preceded in death by his parents Mildred and James Garvey of Denver, CO and his sister, Jane Elizabeth Garvey Rhine of Strasburg, CO. His marriage in 1965 to Virginia Ann Lee ended in divorce in 1976. He married Wilma Christine Biggs Webster in November 1977. Steve's life was guided by a deep love of his family, his church, and all things Irish. He was born and raised in Colorado. He loved wearing his Stetson hat, cowboy boots, and western shirts, but he never was a cowboy—although his dad, as a teenager, was a cowboy working on land where the Air Force Academy is located now. When he graduated from Aurora High School in 1959, he received a Congressional appointment to the U.S. Merchant Marine Academy in Kings Point, New York. For medical reasons, he had to resign his appointment. He returned to Colorado, working his way through the University of Colorado unloading boxcars, laboring in an S&H Green stamp store (for those of you old enough to remember that), and—wait for it—vaccinating chickens, until he became a product of the Eisenhower Depression and could not get a job one summer to pay for his senior year. That is how he ended up in the Army, where he served—as he said with the precision we all knew him for—2 years, 9 months, and 25 days, some of it was in Washington, DC, at the Army Map Service where he had a distinguished military career as—what else—a clerk who fought armed with the most powerful typewriter known to man. After a year in Korea, he left the army, got married, had a son, and went back to complete the last year of his degree (which took 2 years) at the University of Denver while working for IBM. Returning to the DC area, he worked for Boeing under contract to NASA. He was the Teleconference Coordinator and was responsible for arranging and coordinating all teleconferences requiring multi-location telephone connections and the use of the LDX (Long Distance Xerography) data transmission/receiving equipment. He was always proud of this job and the small part he played in Apollo 11 and landing men on the moon. When the contract was terminated, Steve was out of work and looking for new employment. That is when he joined the Federal government as a management analyst for the Army Map Service. From there he joined the Federal Power Commission, the predecessor of Federal Energy Regulatory Commission (FERC) and from there the newly created Department of Energy, where he spent the next 20 years exhibiting traits that endeared him to all. He retired October 31, 1999. He joined Christ the Servant Lutheran Church in Montgomery Village in 1979. But he didn't just join the church, he was very active in what was happening at this small church—attending Sunday morning services, attending Bible-study classes, going to Koinonia meetings, mowing lawns, washing windows, joining some of the other members to fix the stained-glass window when it started to slip, and other jobs as needed. In 1986 he was elected by the congregation to be a member of the CTS Council. During his 43 years at CTS, he served on council for a total of 23 years in various ministry areas and was elected as President of the Council nine times. He thought it an honor to be on council and encouraged others to give it a try. After retirement, he became a volunteer with Gaithersburg HELP, an organization that supports local residents in need by providing food, transportation, and other services. In the beginning he was a Food Coordinator, but then in 2008 he was asked by a friend if he would consider being the Executive Director for the all-volunteer group. Without a lot of hesitation, he agreed to step in and be a leader again. One of the things that he accomplished, with the help of a database developer and other volunteers, was to bring about the transition from a single laptop being physically transferred each day from Food Coordinator to Food Coordinator to the beginnings of a cloud-based database—no more travelling laptop. He remained the Executive Director for three years. Steve loved to read, especially historical books about the Civil War and World War II. He had a subscription to the National Geographic magazine since he was a teenager. He liked to entertain people with his narrative poems. And he always found comfort in listening to music—especially Bluegrass, Country/Western, and Irish. When asked at his retirement lunch from the Department of Energy what he wanted to be remembered for, he said I always had a sense of humor I always got the job done I was always a little loud, and I despised ties In addition to being remembered for his Stetson hat and his cowboy boots, he will be remembered for the Smiley faces that he gave to so many people to make them feel good and let them know they did a great job. Sometimes he even gave two Smiley faces. A memorial service will be held on November 5, 2022 at 10:30 a.m. at Christ the Servant Lutheran Church, Montgomery Village, MD. In lieu of flowers, contributions may be made in Steve's name to Christ the Servant Lutheran Church, Montgomery Village or to Gaithersburg HELP. Fond memories and expressions of sympathy may be shared at www.hinesrinaldifuneralhome.com for the Garvey family.
VOIR PLUS
VOIR MOINS
Prestations de Service
Aucun service public n'est prévu en ce moment. Recevez un avis lorsque des services sont mis à jour.
recevoir des avis
En mémoire de
Stephen James Garvey
Aidez à raconter l'histoire de la vie unique de votre bien-aimé. Laissez un souvenir ou partagez une photo ou une vidéo ci-dessous pour montrer votre soutien.