Avis de décès
Donald "Don" Arthur Enarson
9 décembre 1946

–

2 juin 2022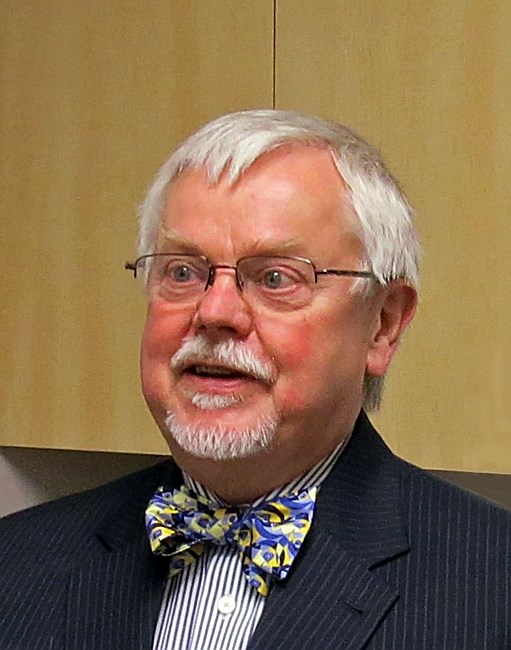 Dr. Donald Arthur Enarson, 75, of White Rock, British Columbia, Canada died suddenly June 2, 2022. Don leaves behind his wife Penny of 46 amazing years, bother James Enarson (Barbara), sister Ruth Eckford (Bill), sister-in-law Tilly Enarson, nephews Paul Enarson (Haylee), Mark Enarson (Erin), Andrew Eckford (Elizabeth) and nieces Teri-Lynn Otto (Sandy), Connie Iten (Lance) Clarice Eckford (Kris). He is preceded by his parents John and Amy Enarson and older brother Roland Enarson. From a very early age he was abounding with intellectual curiosity. He eventually focused this on the field of medicine and obtained his M.D. in 1970 at the University of Alberta, Edmonton, Alberta. He received his training in internal medicine at Vancouver General Hospital, British Columbia, Canada and Mayo Graduate School of Medicine, Rochester, Minnesota, USA. He became Assistant Professor in December 1980, and Associate Professor in July 1985, at the University of British Columbia, Department of Medicine, Vancouver, Canada, and was given full professorship in November 1987 at University of Alberta, Edmonton, Canada, research Fellow at the University of Bergen, Norway, and in 1998, Fellow of the Royal College of Physicians of Edinburgh and an Honorary Professor at the Department of Paediatrics and Child Health, Stellenbosch University in 2008. Throughout his life he was guided by, and committed to, his strong Christian faith. He became a doctor initially to serve as a medical missionary and from 1974 through 1975, he was based in Juba, southern Sudan as a Medical Supervisor of the inter-denominational Christian organization the Africa Committee for Rehabilitation of southern Sudan (ACROSS). From 1978 through 1980 he and Penny served with the Overseas Missionary Fellowship (OMF) as Consultants in Health of Mangyan Development Program, Calapan, Mindoro, Philippines, where he applied what he had learned in Africa to address, among other challenges, tuberculosis as a public health problem. Don believed that all people were equal and he treated everyone with the same respect and dignity, even if they differed from him. He was a wonderful, warm and humorous individual. From an early age he had a strong concern for the poor and the socially disadvantaged. That was one of the reasons why people from all social strata and countries found him to be a friendly, kind and supportive person. He modelled integrity in everything he did and said and abounded in the "Fruits of the Spirit" – love, joy, peace, patience, kindness, generosity, faithfulness, gentleness and self-control. Don always had a clear view of the problems of Public Health and the determination to solve them. He had a strategy of his own and it was he who, visualized the main components of the successful projects initiated and managed by Dr Karel Styblo the creator of the Directly Observed Therapy Short course (DOTS) which was tried first in Tanzania and then in 5 other low income countries to address the heavy burden of TB; the break through Don achieved is that he identified and coined the 5 components of the TB Strategy which became the DOTS Strategy and which was later adopted by the World Health Organization in 1994 and expanded as a policy to almost all countries of the world which made a fundamental contribution to TB control and marked the beginning of a fundamental change in the control of TB. An important element of Don's success as a world leader in driving change to reduce suffering due to tuberculosis and lung disease was his mastery of "soft" skills. He was at once humble and visionary, inspiring and pragmatic, understanding the big picture but with tremendous attention to detail. He was also the consummate diplomat. One of Don's most outstanding and appreciated skills was his eye for identifying promising young physicians with talent from all corners of the world; he inspired them, mentored them and taught them to become experts to assist low- and middle-income countries. In many ways it is only now when we reflect on his legacy, that we become fully conscious of the magnitude of his achievements. Don published over 400 scientific treatises, was public health advisor in 42 countries, lectured in 72 countries and coordinated training courses in 15 countries. He was tremendously enthusiastic about life and developed many hobbies outside of medicine. These included cooking – people who were fortunate enough to experience his 7 course meals at Chez Enarson will attest to this. Another was stamp collecting – who can forget Don visiting a stamp shop in every country he visited. He loved fishing with his brothers and was an avid reader and an exceptional gardener. He had many friends, colleagues, and students all over the world. Don will be greatly missed in the years to come. Don is remembered by his colleagues with great love, joyful memories and profound admiration. He will not be forgotten. Date of Memorial service pending In lieu of flowers, donation may be made in Don's memory to Canadian Lutheran World Relief clwr.org Crisis in Ukraine..
VOIR PLUS
VOIR MOINS
En mémoire de
Donald "Don" Arthur Enarson
Aidez à raconter l'histoire de la vie unique de votre bien-aimé. Laissez un souvenir ou partagez une photo ou une vidéo ci-dessous pour montrer votre soutien.