Avis de décès
Elizabeth Fusaro
14 novembre 1943

–

24 novembre 2021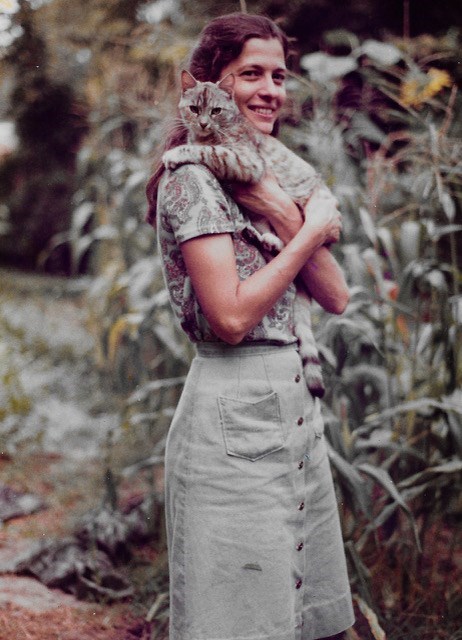 Elizabeth (Beth) Fusaro beloved wife, mother and friend died November 24, 2021 in Tallahassee, FL.
Beth was born on November 14, 1943 to Agnes and Pat (Pasquale) Lazzara in Tampa, FL where she spent her childhood. She enjoyed playing with her brother, cousins and friends in her favorite hot climate, cooling off by bike riding after sunset or trying to catch a breeze high in her father's enormous grapefruit tree. She was a daddy's girl, learning many things from him: how to build and fix anything imaginable, how to garden and how to be enormously kind.
She followed her natural gift for languages by majoring in Spanish and French at the University of South Florida. She then went on her first solo overseas adventure to France to work for a year.
She returned to Tampa to a job in University of South Florida's Language Department and walked into her favorite professor's office one day to meet a dashing mathematician, Bernard (Ben) Fusaro who was sharing the office. Ben says "It was truly love at first sight."
And then the real adventures began. Beth and Ben shared many interests that continued throughout their lives—traveling, nature, food, intellectual curiosity, and animals. They married in August 1966 in Rome Italy with the support of Ben's older sister Amelia, and younger sister Jeanette and husband Kei Harada. They honeymooned in Europe accompanied by two suitcases of Ben's math books and his typewriter. Beth remedied this situation on later trips.
They traveled the world and lived many places including Charlotte, NC where their daughter Amelia Rebecca was born. They then spent a year in Taiwan where Beth quickly learned Chinese, became an expert Chinese cook, studied traditional art and taught English.
In 1974 they moved to Salisbury, MD where Beth's passion for art fully developed. Receiving another BA degree, this time in Art with a concentration in Ceramics from Salisbury State University she became a professional potter creating stunning, functional pieces and began teaching. She loved practical art that could be enjoyed in daily life and won many awards for her work. Inspired by nature and frequently collaborating with other artists, her styles continually evolved featuring natural themes and designs. She sometimes would even stop on road trips to dig red clay—the perfect color for a new series of ceramics.
A woman of many talents and boundless energy, she also taught Spanish and French and after receiving yet another degree, a Masters in English as a Second Language, taught that as well. She had a remarkable ability to communicate with all ages and types of people, from elementary school through adults.
She soon realized the classroom challenges of effectively teaching a wide diversity of students from around the world. Always a problem-solver, she and her colleagues developed an innovative method to teach English as a Second Language for K-12, authoring books and programming. The "Sound Signals" curriculum was embraced and widely implemented helping many students quickly become proficient in their new language so they could excel.
She and Ben often hosted parties and she applied her energy to entertaining, making everything on the table from scratch. Her cooking abilities were as international as her language skills and her family regularly enjoyed gourmet meals from around the globe.
After a year at WestPoint, NY, Beth and Ben moved to Tallahassee in the mid 90s. Neither retired as they planned, and Beth continued creating beautiful pottery as well as teaching art and language. She was a true life-long learner and often elevated her interests to expert level so she could share her knowledge from Japanese Ikebana flower arranging, to Judo, Yoga, and many other areas.
When she finally decided to retire she couldn't sit still. She learned to sing as well as play the ukulele and also volunteered at her favorite Leon County Library. She worked extensively in her Westminster Oaks garden creating a welcoming habitat for pollinators and other wild creatures, all were welcome.
She loved spending time with her daughter and son-in-law Bill Everitt, and when they moved to Tallahassee recently, she helped them find the perfect home and begin their garden with many wildlife-friendly plants.
She loved her family, friends, animals and life. The words that begin to capture her spirit are beautiful, kind, gentle, generous, brave, talented, artistic, inquisitive and above all, loving.
We will not have a service at this time but if you wish to make a memorial contribution, two of her favorite charities were the Leon County Humane Society where she and Ben adopted their kitty Roxie and the Leon County Library where she spent many wonderful hours working with the amazing staff and other volunteers.
Leon County Humane Society, 413 Timberlane Road, Tallahassee, FL 32312 https://www.leoncountyhumane.org/donate/
Leon County Library System, Friends of the Library, 200 West Park, Tallahassee, Florida 32301 https://cms.leoncountyfl.gov/friendsofthelibrary/Membership/Making-a-Donation-or-Giving-a-Gift
VOIR PLUS
VOIR MOINS
Prestations de Service
Aucun service public n'est prévu en ce moment. Recevez un avis lorsque des services sont mis à jour.
recevoir des avis
En mémoire de
Elizabeth Fusaro
Aidez à raconter l'histoire de la vie unique de votre être cher. Laissez un souvenir ou partagez une photo ci-dessous pour montrer votre soutien.