Avis de décès
Frederick George Alcock
18 octobre 1945

–

19 janvier 2023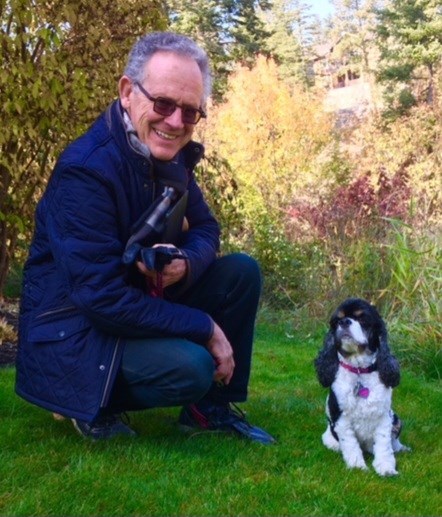 Frederick (Fred) George Alcock, of Victoria, BC, passed away peacefully on Thursday, January 19, 2023, at the age of 77 after a brave fight with metastatic melanoma. Fred was a beloved spouse, father, grandfather, brother, uncle, and dear friend. He is survived by his loving partner Sylvia Burkhardt, children, Jon Alcock (Jodi) and Lindsay Alcock (Heather); and grandchildren, Gabrielle, Grace, Amiah and Lochlan Gregory-Alcock. He was predeceased by his son David on January 1, 2023, his wife Audrey (nee Gautier) in June 2013, his brother Vernon in 2017 and his parents Harold and Ethel Alcock (nee Budd). Fred was born in Rimbey, Alberta on October 18, 1945. As a young child, Fred lived on the farm with his parents and his big brother Vern. Fred's mother, Ethel, was one of seven children, so there were always many cousins hanging around the farm during the summer months. His cousin, Al Preston, and Fred had a very close brother-like friendship over the years and they were always joking around and sharing laughs together. Fred's father, Harold, moved the family into Red Deer in 1961, to work for the City and Fred attended Lindsay Thurber Composite High School. Harold imparted at least two gifts to his sons; a hard working attitude and a love of hockey. Saturday evenings were often spent in the house watching CBC Hockey Night in Canada. Following graduation from High School, Fred went on to pursue post-secondary studies at University of Alberta (B.Sc. 1966). Following his marriage to Audrey in December 1966, they moved out to Ontario where Fred worked for Inco Mine in Sudbury. He attended McMaster University in Hamilton and obtained a Master's degree (MSc Geology 1970). Upon moving back to Alberta from Ontario, Fred and Audrey settled in Calgary where they lived in Huntington Hills, Dalhousie and eventually on a small acreage west of Calgary in Bearspaw Village where they built their own home. They were proud parents of three children, Jon (1972), David (1975) and Lindsay (1977). Family life was filled with camping adventures, fishing trips, gardening, family reunions, skiing and travelling. Sport and music played a large role as well, as both Audrey and Fred encouraged their kids to pursue their dreams in both aspects. Fred started working for various oil and gas companies in Canada and internationally. He spent his career with Amoco, Dome Oil, Home Oil, Britoil (Glasgow, Scotland) and Amerada Hess. Fred finished his career at Amerada Hess after serving as its Vice President of Exploration. After the Canadian division of Amerada Hess was sold to Petro Canada, Fred and a couple of partners began a junior oil and gas company based in Calgary called Celestar Exploration. Eventually the assets of this company were sold and Fred retired in the late 90's. He moved with Audrey to Victoria permanently in the early 2000's. Fred's love for geology brought him back out of retirement several years later to do contract work for ARC Resources Ltd. and the BC Government. He enjoyed these brief forays into the world of geological discovery and the fun challenges they brought. When Audrey's health started to decline, Fred was her loving primary caregiver. They were happily married for 46 years at the time of Audrey's passing from cancer in 2013. Many treasured friendships were made with Fred's years of volunteering with the Ocean Park Towers Council and the Oak Bay Art Club. It was through his work with the Council that he met Sylvia. Their loving partnership began over six years ago and they enjoyed endless travel adventures in their motorhome, on cruise ships and on nature walks with Jemma, their faithful American Cocker Spaniel. Even though Sylvia and Fred met in Victoria, they actually shared an intertwining of their lives from years past in Alberta. Having both been raised in the neighbouring villages of Bentley and Rimbey, Sylvia and Fred shared the commonality of rural Alberta with friends in Victoria, as they probably crossed paths many times along the way. Fred owned his condo in Ocean Park Towers for 28 years and served on committees and Council Boards almost every year of his ownership. He held positions of President and Treasurer more than once and most recently spent his time as the lead committee member in the installation of the electric vehicle power outlets in the parking area. He was always at the forefront of planning for the future, such as his contributions to the major refurbishing of the exterior of Ocean Park Towers, twice over. His interest in the well-being of the Owners and residents in the towers expressed his belief in the importance of community. Fred and Sylvia had a discerning eye for fine art pieces and together had a passion for growing their collection. Fred's love of painting dates back to his childhood, starting with pastel flower drawings and watercolours which eventually led him to be an accomplished painter in both acrylic and oil mediums. Fred's art studio was front and center in his home, overlooking the Songhees walkway, Lime Bay and the Olympic mountains. Fred would pay homage to some of his favourite artists, including Van Gogh and the Group of Seven. His love for painting continued throughout his life, taking him to Spain and Mexico for art courses to further his techniques. Fred's loved ones' hang pieces in their homes with great pride. His kindness, compassion and zest for life will be dearly missed by all who knew him. Rest easy, Fred. You will live on in our hearts forever. A Celebration of Life will be held in Victoria at a later date. Please visit DignityMemorial.com for more details. In lieu of flowers, donations can be made to the Victoria Foundation Arts and Culture Fund https://victoriafoundation.bc.ca/arts-and-culture-fund/ Fond memories and expressions of sympathy may be shared at www.firstmemorialsaanich.com for the Alcock family.
VOIR PLUS
VOIR MOINS
Prestations de Service
Aucun service public n'est prévu en ce moment. Recevez un avis lorsque des services sont mis à jour.
recevoir des avis
En mémoire de
Frederick George Alcock