OBITUARY
John Pike Powers IV
May 1, 1941

–

October 31, 2021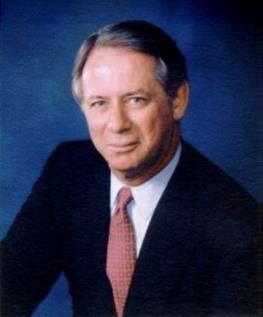 Pike Powers passed away peacefully at home with family and friends on October 31, 2021. He was loved and adored by many but most of all by his grandchildren, children and wife, Pam. He will be missed dearly but his smile, that twinkle in his blue eyes and enthusiasm for life will never be forgotten. John Pike Powers IV was born in 1941 to parents Mary Powers, a strong minded English teacher who had a penchant for global traveling and serving TV dinners, and John Pike Powers III, a salesman of things ranging many industries who was best known for telling jokes and never letting a room go still. The Powers family moved from Houston to Beaumont in 1950. Pike graduated from Beaumont High School in 1959. His mother began her scrapbook around this time as his accomplishments began to become notable. Pike graduated from Lamar University with a BA in Government in 1962. He was a member of Pi Kappa Alpha fraternity and served as President of the Chapter. He met his wife, Pamela, met in 1967 at a Christmas party and they were married just a few weeks later. You can start to see that his charm was not to be ignored. He received his J.D. degree from the University of Texas Law School in 1965 and served in the U.S. Coast Guard Reserves from 1965-1971, receiving an honorable discharge. Pike was admitted to the Bar in 1965 and his legal career began as a trial lawyer at Strong, Pipkin and Nelson (later Strong Pipkin Nelson Parker and Powers) but it didn't take long for him to start eyeing the campaign trail. Pike enjoyed campaigning for office and worked hard to get his votes, often heading off the refineries to shake hands in the early hours. Pike was elected to represent Jefferson County in the Texas House of Representatives from 1972 to 1979 including serving as a delegate to the 1974 Constitutional Convention. He was Vice-Chair of the House State Affairs Committee in 1973 and served on the committees that considered and passed all nine of the "Sharpstown Reform" bills that same year. He was a member of the House Appropriations Committee during his last term in the Legislature. It would be 1983 before Pike would resume his public service as Chief of Staff to Governor Mark White in his administrations first year, 1983-1984. In 1978, Pike was offered and accepted the chance to open the Austin office of Fulbright & Jaworski (now Norton Rose Fulbright). Austin was still a sleepy college town at this point but Pike had a vision and quickly saw the value in the trifecta of government, top tier education, and location that made Austin a winner. He was partner-in-charge for 26 years, leading and overseeing the growth of Fulbright's Austin office to 100 lawyers. He remained an active partner until 2006 when he became "of counsel" to the firm. Pike was named one of the 100 Most Influential Lawyers in the United States by the National Law Journal in 1985, 1988, 1991 and 1994 and has been listed in the "Best Lawyers in America" in 2006 and 2007. Pike served on the Board of Directors of the State Bar of Texas and was elected President and Chairman of the Board of the Texas Young Lawyers Association in state wide elections. He was President of theJefferson County Texas Junior Bar and a Sustaining Life Fellow of the Texas Bar Foundation. Pike Powers served as a delegate to the American Bar Association's governing legislative body, its House of Delegates for 22 years, representing three different constituencies- the Young Lawyer's division, the State Bar of Texas and the Bar Association's general membership in five successive successful delegate-at-large elections. He was a long time member of the prestigious ABA Standing Committee for the Federal Judiciary as the representative of the Fifth Circuit (Texas, Louisiana and Mississippi). Earlier Pike served as Speaker and Clerk of the Young Lawyers Division of the American Bar Association and as Secretary of the Litigation Section. He served on the Board of the American Bar Insurance Plan for four years and remained as a Sustaining Life Fellow of the American Bar Foundation. In his community and civic service, Pike served as the president of the Austin Area Research Organization (AARO) and was one of its longest serving members. He was a founder, chair and faculty member of the Leadership Austin Academy for Public Service. Pike was one of the founders of the Capital Area Transportation Coalition and served as its president from 1999 to 2001. Powers was on the initial board to create the Austin Technology Incubator in 1989 and remained there until Dr. George Kozmetsky transformed the group to be the IC2 Advisory Board in 1994/1995. Other roles and services include: Member, Austin Chamber of Commerce- Economic Development Council, Opportunity Austin Boards I & II, and Freescale Task Force and Chairman in 1989, Board of Trustees of St. Edward's University from 1983-1989, Mark White's Science and Technology Council from 1983-1986 and Governor Rick Perry's Science and Bio-Technology Council 2002-2003, American Electronics Association- Texas Council Co-Chair, Austin Technology Council- Board Member, the UT Astronomy Board for over 20 years, McDonald Observatory- Chair of Board of Visitors from 1985-1987, Board of Visitors for the Law, Engineering and Education schools of the University of Texas, among others. He received the 2003 Austin Business Journal Lifetime Achievement Award, the University of Texas Austin Technology Incubator honored him with the Laura Kilcrease Community Business Leadership Award in 2003, the Commendation of Excellence from the Real Estate Council of Austin in 2005, Austinite of the Year in 2005 by the Austin Chamber of Commerce, the Texas Legend Award by American Electronics Association in 2007, and the Neil Kocurek Legacy Award for Community Stewardship in 2009 and Texan of the Year in 1917. Pike's charm was accompanied by an affable approachability which landed him an enviable collection of friends and allies. He never stopped adding to his contact list and was always curious about whomever he might meet on the street, at a party or the gas station. He had a chronic desire to try good ideas and was open to hearing any up for offer He was the perfect concoction of person to help transform the Austin and Central Texas Region. Pike Powers played an integral role in developing Texas' technology capabilities over the past 40+ years. With the crucial collaboration of universities and state and local communities, he has helped advance Texas' high tech, information and entrepreneurial economy through his leadership in attracting landmark research and development operations, MCC and Sematech, and in recruiting major employers such as Applied Materials, 3M and Samsung, among others. How did Pike get so many things accomplished? He would interrupt here and give credit to all those he worked with along the way. The magnitude of what was accomplished could only be cultivated with the work of many hands and the support of his family. Pike held an open mind, valued the contributions of others, refused to give up, never tired of challenge, kept his humor and wits about him, celebrated his wins, didn't get stuck on his losses, and ignored his own aches and pains. Pike's strongest qualities were his ability to collaborate and delegate. He was more interested in what the success meant for the greater whole and the Central Texas Region than any individuals involved, though he wanted great things for all those he encountered. His legacy lives on in the area's tech community. Pike has been a principal participant in mobilizing the ever-growing high tech community to create a business, civic and philanthropic network that work together. He has been a "civic entrepreneur" that has shaped the collaborative, inclusive environment driving the future of Austin. Pike, self-described as "just a short, round faced boy from Beaumont," loved University of Texas sports, Bruce Springsteen, and key lime pie but loved his friends and family most. His time spent connected with others was his life's delight. He fought until the last moments for more of this time and is waiting for his turn to see each and every one of you again. Pike is survived by his wife Pamela Honea Powers, son John Pike Powers V, daughter Shannon Powers and husband Kevin Michael Flahive, grandchildren, John Pike Powers VI (JP), Josephine Reagan Powers, Lorelei Powers Flahive, William Carey Flahive, Richard Gwin Powers, and Scout Powers Carr as well as too many admirers and friends to count. We thank his caregivers for excellent care and Hospice Austin for proving comfort in his final days. Memorial Service TBD.
See more
See Less
Services
No services are scheduled at this time. Receive a notification when services are updated.
RECEIVE UPDATES
In Memory Of
John Pike Powers IV
Help tell the story of your loved one's unique life. Leave a memory or share a photo or video below to show your support.