OBITUARY
Valerie Akner
September 20, 1934

–

July 28, 2022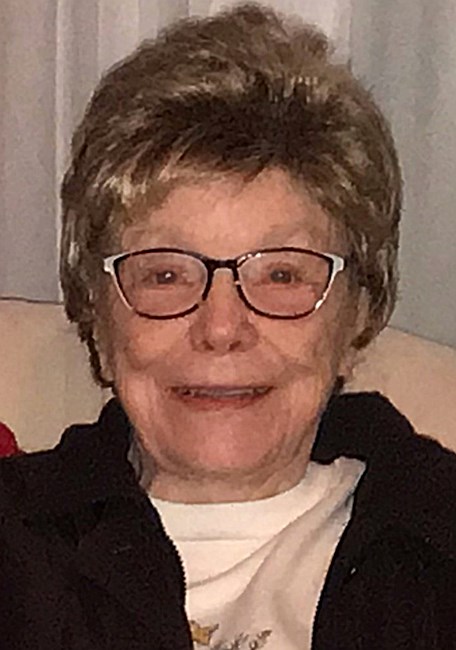 Valerie Akner, age 87, of Bradford Woods, Pennsylvania passed away on Thursday, July 28, 2022. Beloved wife of Alfred. Loving mother of A visitation for Valerie will be held Friday, August 5, 2022, at the Claude R. Boyd-Spencer Funeral Homes, 448 Wst Main Street, Babylon, NY from 2:00 PM to 4:30 PM. and 7:00 PM to 9:30 PM. A Funeral Mass will be celebrated on Saturday, August 6, 2022, at 11:00 AM at St. Pius V Chapel, 8 Pound Place, Oyster Bay, NY 11771. Interment at 12:30 PM at St Charles Cemetery, 2010 Wellwood Ave, Farmingdale, New York 11735. "…She knows intuitively that to give, to nurture, to care for others, to suffer with and for them – for maternity implies suffering – is infinitely more valuable in God's sight than to conquer nations and fly to the moon." - Alice von Hildebrand Valerie Joan Akner, 87, of Bradford Woods, Pennsylvania, sadly passed away on July 28th, 2022. She was a beloved wife, mother, grandmother, and great-grandmother, a woman of many talents, a staunch advocate for the unborn and mothers, and most importantly, a devoted Catholic. Valerie was born on September 20th, 1934, at Mary Immaculate Hospital in Jamaica, Queens, New York, the firstborn child of Clifford James and Helen Edith (Ryan) Hand. Valerie was later joined by siblings Mary (Kehoe), Patricia (Rainey), Kevin, Geraldine (Hawes), Cecilia (Hand), and Robert. As the eldest, Valerie was given ample opportunity to care for her younger brothers and sisters, laying the foundation for the building of her own family years later. Sadly, she lost her beloved brother Kevin and her dear mother both at young ages, and she deeply grieved these untimely losses. As a teenager, Valerie crossed paths with Alfred John Akner, and a lifetime love affair was begun. They met through their shared employment at a local movie theater – she a cashier, he an usher – and while she was initially uninterested, Alfred could not be dissuaded from pursuing the longing of his heart: he knew, beyond doubt, that Valerie was his own dear "Sweetheart." In a romance that could only have been heavenly ordained, the two became "Val n' Al" – as they were to be forever-after known by those dearest to them - and were wed on December 26th, 1953 at Saint Clare's Catholic Church in Rosedale, New York. During their incredible marriage, which flourished for nearly sixty-nine years, Valerie and Alfred welcomed seven beautiful children (Laura, Donna, Kathy, Kevin, Allison, Paula, and Bryan), who each gave them immense joy and innumerable opportunities for which to be proud. As an advocate for the needs of mothers and their children, Valerie was a faithful source of encouragement to those around her, cheering them on to pursue a myriad of goals and dreams. In particular, she inspired other mothers to use their talents to pursue educational goals, take up special hobbies and interests, and meet the demands of motherhood with greater confidence. She passionately advocated for breastfeeding through her involvement with Le Leche League and later helped her own daughters and granddaughters in embracing the art of breastfeeding and in choosing to birth as naturally as possible, thereby empowering her descendants to achieve many of their own maternal hopes. While lovingly parenting her own children, she also successfully managed her own cake-making and decorating business, merrily immersed herself in crafts of all kinds – from counted cross-stitch to crocheting to bread baking, and fervently practiced her beloved Catholic Faith with great devotion to its traditions. Her children fondly remember waking to the sound of the kitchen table creaking, as their mother rhythmically kneaded bread in the early morning hours, and delicious scents began to drift through their home. They instinctively knew the comfort and depth of her love through this simple act. Her grandchildren revealed in her love, enjoying her "kissing contests" and sweet "kitzels" with her crochet needles, and could always count on finding freezers full of her extraordinary Christmas cookies to enjoy (sometimes, to pilfer) or the sweet smell of muffins wafting from her kitchen, as she whistled tunes more melodiously than any songbird. Each of her closest family members knows the warmth of her hand-crocheted Afghans (she made over fifty), and their homes are proudly adorned with her handiwork. Her lively presence brought energy and fun along with it, and she always seemed to be the last to leave the dance floor at weddings and other celebrations. The name Valerie means "strength" and "valor," and our Valerie lived up to her name each day of her life. Her strength of conviction was witnessed in her unwavering devotion to the pro-life cause, demonstrated by her political action, her charity, and her participation in nearly every single March for Life in Washington since Roe v. Wade was passed in 1973; her strength of character was seen in her daily life, as she cheerfully embraced its joys and its challenges with her trademark sassiness and her indomitable spirit; her strength of devotion was illustrated by the sacrificial love she continually offered her family; and her strength of faith was shown in her commitment to God, His Blessed Mother, and the Catholic Church. She always looked upon her own actions as being rather humble, but all who truly knew her recognized that those seemingly ordinary actions were filled with richness because they were rooted in love. The significance of a person's life cannot always be measured by the magnitude of her deeds; sometimes it's measured in the scope of her influence – how many lives she has touched. Valerie showed us the immensity of God's love through small actions done with loyalty, faithfulness, cheerfulness, and devotion – a love that rippled through each of our hearts and through our entire family. It has been said that it is not the dates of one's birth and death that are truly significant, but the "dash" found between…Valerie made the most of that "dash" with her unforgettable life. Valerie is survived by her cherished husband, Alfred, and their seven children: Laura (Tom) Madden; Donna (Jeff) Bezier; Kathy (Pat) Burke; Kevin (Tracy) Akner; Allison (John) Luongo; Paula (Chad) Brooks, and Bryan (Wendy) Akner. She also leaves behind twenty-three grandchildren (Timothy, Jennifer, Megan, Kerry, Patrick, Kristen, Matthew, Daniel, Lauren, Gregory, Derek, Michelle, Kevin, Austin, Luke, Michael, Alexandra, Christina, Samantha, Nicholas, Andrew, Christopher, and Emily Rose), twenty-seven great-grandchildren (Jack, Natalie, Lauralyn, Flynn, Juliet, Aurora, Bear, Maren, Tristan, Belle, Audrey, Marcello, Mac, Blair, Penny, Dougray, Kayla, Kenna, Owen, Rorke, Beau, Jane, Gregory, Annie, Reagan, Vicente, and another due in September), and many dear in-laws. She is further survived by her siblings Patricia, Geraldine, Cecilia, and Robert. She was preceded in death by her parents, Clifford, who died on January 19th, 1986, and Helen, who passed away on September 12, 1956, her sister Mary, and her brother Kevin. To date, fifty-seven people on this Earth owe their existence in part to the love Valerie both shared and lived. In lieu of flowers, donations may be made in Valerie's honor to the pro-life organizations, Birthright or Live Action, both of which perform the vital pro-life work which Valerie so ardently championed and exemplified throughout her life. "Eternal Rest grant unto her, O Lord, and May the Perpetual Light shine upon her. May her soul and the souls of all the Faithful Departed, through the mercy of God, rest in peace. Amen." "The loveliest masterpiece of the heart of God is the heart of a mother." -Saint Thérèse of Lisieux Fond memories and expressions of sympathy may be shared at www.Boyd-Spencer.com for the Akner family.
See more
See Less
FAMILY

Alfred J. Akner

Husband

Laura Madden (Thomas)

Daughter

Donna Bezier (Jeffrey)

Daughter

Kathy Burke (Patrick)

Daughter

Kevin Akner (Tracy)

Son

Allison Luongo (John)

Daughter

Paula Brooks (Chad)

Daughter

Bryan Akner (Wendy)

Son

Valerie is cherished by her 23 Grandchildren and 26 Great-Grandchildren
Past Services
Saturday,
August 06, 2022
Funeral Mass
Saturday,
August 06, 2022
Interment
In Memory Of
Valerie Akner
Help tell the story of your loved one's unique life. Leave a memory or share a photo or video below to show your support.