OBITUARY
Philip Merritt Adams
April 23, 1927

–

January 11, 2023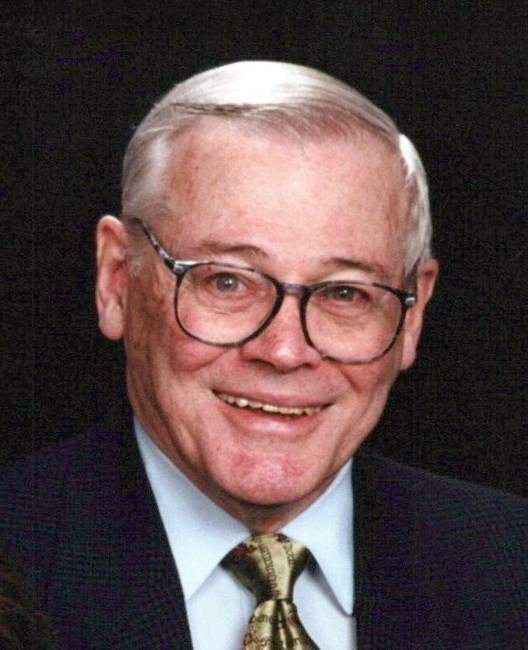 Philip Merritt Adams Phil Adams of Bellevue Washington passed away at age 95 on Wednesday, January 11th with loved ones by his side. Phil was born in Seattle on April 23, 1927 to Philip S. and Helen K. Adams. Growing up during the depression with his big sister Helen Alithea as his main playmate, Phil considered his life to be rich and never thought of himself as poor because "they didn't know any different". During his lifetime, Phil moved all over with his family, especially as a child, when his father, a diesel/mechanical/electrical engineer, followed any work to be had. At one point Phil counted 30 different moves during his lifetime, including locations in the Seattle area, Montana, and California. As a teen Phil began working part time jobs; over the years his jobs included service station attendant, bicycle delivery of clothing for a men's store, theatre usher, truck delivery driver for a pharmaceutical wholesaler, playing trombone in band performances, working in the shop and as a delivery driver for family at Kappler's Mount Baker Dry Cleaners in Seattle, and a grocery delivery driver for Behar's. In 1945 Phil joined the military and served in the Army Air Corps weather service in Massachusetts. After his time in the Air Corps, Phil worked at his brother-in-law Bud Biteman's Mobil Gas Service Station. During this time Phil also attended LA City college studying music, while playing trombone in dance bands and the LA Rams marching band for spending money. In addition, he spent time working swing shift at Lockheed Aircraft plant as an installer on the T-33 Jet Trainer, and at North American Aircraft as an Electronics Inspector for the F86 Sabre Jet. After graduating with his music degree, Phil was hired in 1952 to teach band and glee club at his alma mater, Franklin High School in Seattle. He continued working whatever jobs he could find during the summers; Boeing inspector on the KC-97 Stratotanker, at a feed mill, selling vacuums, and house painting. After teaching at Franklin for several years, Phil transferred to Meany Junior High to teach general science and math. While at Meany, Phil met the love of his life, Bernice Barbara Bauer, the beautiful music teacher. Mutually smitten with each other, they married in June 1959 and were inseparable until Bernice's passing in 1994. Phil and Bernice had four daughters, the first two, Anne Marie in 1960, and Theresa Kathleen in 1961, sadly each surviving only days. Barbara Ann and Kathryn Margaret then came along and filled their lives with pure joy and mayhem! Phil and Bernice continued teaching in Seattle, Phil becoming the Science Department Head and later the House Administrator at Hamilton Junior High after earning his Master's Degree in science at the University of Colorado at Boulder. Phil and Bernice raised their girls in Bellevue, while Phil supplemented their dual teaching incomes with seasonal work with the U.S. Customs Service at the Canadian border in Point Roberts, Washington, at Vancouver BC Airport, SeaTac Airport, and at the Seattle waterfront clearing incoming shipping containers and cruise ships. Phil retired from Seattle Public Schools in 1982 and continued with US Customs until fully retiring in 1990. Phil was an active member of Boy Scouts of America in his youth, and as an adult, active in the Rainier Valley Historical Society, Blackhawks Gun Club, the Rainy Rose Society as a member and show judge, a member of the American Legion, and was a life-long Catholic and member of Knights of Columbus, Fourth Degree. Phil's greatest passions in life were family, friends, good food, good drink, music, fishing, hunting, shooting, and growing roses. He also loved a good laugh, a good card game, a good book, traveling, crossword puzzles, making jewelry, and cooking. But above all else, Phil loved and was extremely proud of his children, grandchildren, and great-grandchildren, always saying "family is everything!" He was such a loving and nurturing father and grandfather, cooking meals, packing school lunches, reading books, playing games, making up silly stories, and in general making childhood fun. Phil was a most generous, gracious, and enthusiastic gentleman, and everyone that met him invariable referred to him as "a great guy". He truly will be missed, but what a good run he had! Phil is preceded in death by his beloved Bernice, parents Philip Scott and Helen Marie Kappler Adams, sister Helen Alithea Biteman, daughters Anne Marie and Theresa Kathleen, and many other family and friends. He is survived by his two daughters, Barbara Erickson (Scott) of Bellevue, Kathy Czichas (Quinn) of Jacksonville, Oregon, grandchildren Adam Erickson (Ariel), Rebecca Gravelyn (Joseph), Daniel Erickson (Nicole), Patrick Czichas, and Stephanie Czichas, and great-grandchildren Rosalie Erickson, Arthur Erickson, Elliott Gravelyn, Samantha Gravelyn, and Madilynn Erickson. A Funeral Mass will be held on Friday, February 10th at 11:00am at Saint Madeleine Sophie Church in Bellevue, preceded by viewing at 10:00am and a Recitation of the Rosary in the side chapel. Reception to follow the Mass in the church's Koinonia Room. Donations may be made in Phil's honor to Catholic Community Services of King County, Wounded Warrior Project, St. Jude Children's Research Hospital, Shriners Children's Hospital, or your local chapter of Knights of Columbus.
See more
See Less
Services
Friday,
February 10, 2023
Visitation
10:00 am - 11:00 am
St Madeleine Sophie Catholic Parish
4400 130th PL SE
Bellevue, Washington
Friday,
February 10, 2023
Rosary Service
10:30 am - 11:00 am
St. Madeleine Sophie Catholic Parish
4400 130th PL SE
Bellevue, Washington
Friday,
February 10, 2023
Funeral Mass
11:00 am - 12:00 pm
St. Madeleine Sophie Catholic Parish
4400 130th PL SE
Bellevue, Washington
In Memory Of
Philip Merritt Adams
Help tell the story of your loved one's unique life. Leave a memory or share a photo or video below to show your support.