OBITUARY
Philip Craig Schneider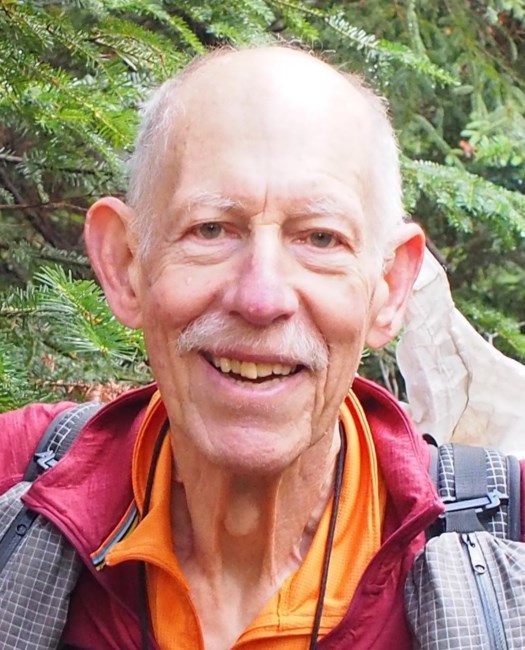 Philip Craig Schneider of Wayland, MA; April 10, 2022. An avid hiker and nature-lover, Phil departed for his eternal walkabout through the universe as he packed excitedly for another overnight hike in the mountains. Philip Craig Schneider was born on July 25, 1939 to Lillian Feldman Schneider & Edward Schneider. Phil grew up in Newton, Massachusetts and attended the Ward School, Bigelow Junior High, and Newton High School. He received his AB '61 LLB '64 from Harvard College and Harvard Law School and headed to San Francisco to work for the National Labor Relations Board upon graduation. He returned to the Boston area to join Brown Rudnick LLP where he was a partner for many years. After leaving Brown Rudnick he worked as General Counsel for Stonehill College for several more years. He retired from legal practice in 2015. He was a highly respected lawyer known for his calm, common sense style in work negotiations and personal interactions. Volunteering was central throughout Phil's adult life. He was a member of the Personnel Board in Wayland, a longtime volunteer at Community Servings in Boston, and a team leader fundraising for the Project Bread's annual 20-mile Walk for Hunger, joined by his family and friends. A loyal supporter of his alma mater, Phil was a Harvard alumni admissions interviewer for forty-three years and served as President of the Harvard Club in Concord for five years, continuing thereafter as an active board member. He was also a long-time supporter of the Appalachian Mountain Club. Phil married Susanne Weiss of Mattoon, Illinois, on February 22, 1962 and the two had just celebrated sixty years together this winter. Phil and Susi explored areas near and far on their tandem bike for twenty-five years and enjoyed traveling extensively throughout the United States and abroad with friends and family. Phil most loved the many family vacations spent with his children Laura (Alan Stockdale) and Craig (Kyo Bannai) and grandchildren - Jake, Sarah, Jed, Emi, and Nori - in Rangeley, Maine, Baxter State Park, and the White Mountains. Aside from hiking Phil was synonymous with canoeing and enjoyed competing with his children in the Run of the Charles race for decades and organized and planned a ten-day canoe trip down the Allagash River. Phil filled his days with all the wonderful, simple things in life that made him happy: his family, friends, animals, nature, walking everyday to get his 10,000 steps (often double), hiking, canoeing, biking, skiing, camping, woodworking, dark and gritty cowboy coffee, parsnips and yams, classical and jazz music, the Grateful Dead, early and mid-20th century movies, reading, and visiting local libraries. Susi says, "Phil was in his element being one with nature" and that he shared his love of exploring the outdoors with his children and grandchildren. In early life a quiet, nature-loving introvert, Phil became increasingly outgoing in his later years and revelled in the richness that every encounter brought to his life. He struck up conversations with strangers all the time. He kept the embers of friendship glowing by proactively scheduling walks and breakfasts with his brother, college roommates, and colleagues. He was an understated social hub amassing a web of friendships extending to every corner of the world and constantly surrounded himself with laughter. Phil certainly marched to the beat of his own drum, which had an undeniable appeal of authenticity, individuality, and fun that attracted people of all ages, as well as animals. One could often find him engaging people in push-up competitions or napping in the middle of the living room floor while hosting social gatherings at his house, or in deep conversation outside with "George" the chipmunk. He once garnered the attention of a curious news reporter who found him walking on a suburban road in Wayland with a large bag of bird seed on his back during a snowstorm. Training for a hike, he said. And to make sure he had snacks to share with the critters. Packed full of worldly knowledge he was equal parts observer, listener, and teacher; the combination of his inquisitive nature with his gift for storytelling and humor produced daily emails to his family that often contained information, analysis, and reflection accompanied by personal vignettes of various encounters on his walks or at home. "Yesterday evening I was in the kitchen when grandma came in. She spied some trash she thought I had dropped on the floor and directed me to remove it. I turned away for a moment and when I turned back… nothing there! I caught up with "the trash" in the living room and put it outside. 'The gray treefrog varies in color from greenish-gray to gray-black depending on their background environment. These frogs are expert at camouflage and may have a mottled pattern resembling lichens. Gray treefrogs are relatively small, ranging from 1.5 to 2 inches.'" "Send me the recipe you used for the pot roast gravy. I baked a kabocha squash stuffed with potato pieces, serrano peppers, celery, Andouille sausage slices and, because you mentioned it, orange peel. The peel was the best. I used 7 spice mix from Arax. They have a huge selection of spices they package in plastic bags at modest prices, so no reason not to try a variety. It seems each country/ethnic group has its own version, but here are two. Site also had recipe for baby octopus or calamari stew." Deeply engaged and committed to his family, which he often regarded as his greatest accomplishment, Phil always made time to attend athletic events, theater and music performances, and academic milestones, and beamed with pride as a father and grandfather. He was kind, gentle, and thoughtful, especially when people needed a sympathetic ear, a sounding board for an idea or dilemma, or a shoulder to cry on. His brother has always said, "Phil is the greatest father and grandfather I have ever known." "Grandpa Phil" as he was widely known, was often regarded as EVERYONE's dad, uncle, or grandpa. And he will be missed by all. * * * * SCHNEIDER, Philip Craig. Age 82, of Wayland, April 10, 2022. Beloved husband of Susanne (Weiss) Schneider for 60 years. Loving father of Laura Schneider & Alan Stockdale and Craig Schneider & Kyo Bannai. Adored grandfather of Jake, Sarah, Jed, Emi and Nori. Dear brother of Malcolm Schneider & his wife, Sally, and brother-in-law of Toni & Stephen Guss. Also survived by many close relatives and countless friends from across the country and beyond. In lieu of flowers, remembrances may be made in Phil's name to Community Servings, 179 Amory Street, Jamaica Plain, MA 02130, www.servings.org or Appalachian Mountain Club, 10 City Square, Boston, MA 02129, www.outdoors.org.
See more
See Less
In Memory Of
Philip Craig Schneider
Help tell the story of your loved one's unique life. Leave a memory or share a photo or video below to show your support.