OBITUARY
Buddy Zimmerman
January 1, 1935

–

November 27, 2021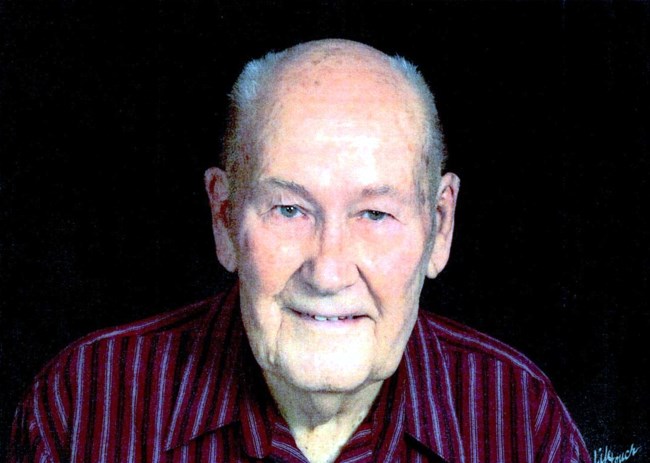 Karl Norman Zimmerman (Buddy) was born in Rogers, Arkansas on January 1, 1935. His parents were Karl M. Zimmerman and Hazel Maxine Weathers. Karl was the eldest and only son, followed by three sisters; Annette, Wanda and Gayle. They lived in Arkansas until he was three years old when the moved to the Rio Grande Valley in South Texas. He and his family lived there the rest of his youth.
While in high school, he met his high school sweetheart; Maxine Aupied and they married on his 20th birthday in 1955. About three years after their marriage Buddy was invited to a revival meeting by a friend of his. It was then that he heard the message of salvation and he answered the call to surrender his life to Christ. He went home and shared his experience with Maxine. She at first was not interested because she was a staunch Catholic; but after about a year she also received Christ as her Savior. Together Buddy and Maxine had four children, John Craig, Deborah Elizabeth, Karla Rene and Brian Zimmerman.
He worked for Union Carbide Chemical plant in Brownsville. When it closed they went to work at Valley Baptist Academy in Brownsville as house parents. The Academy educated and housed many young foreign students. From Valley Baptist Academy they moved to Petus working at South Texas Children's Home (STICH) where they about two years. After this he and his family moved to Buchner's Boys Ranch in Burnet County. This is when their eldest daughter Debbie contracted cancer and passed away leaving a husband and four young boys. After several years they went into foster care in Burnet.
When the last of their children grew up, Buddy and Maxine went into Prison Ministry. They made a perfect couple because while he preached, she sang and brought music. They joined themselves to Cornerstone Ministry from Wylie whose director was Al Gibbons and wife Sharon and together they ministered many prisons in Texas. It was during this time when his wife of forty seven years Maxine developed breast cancer and after a long strong battle went to be with the Lord. Buddy continued doing prison ministry. Buddy and Maxine had moved his mother, Maxine, (also Maxine) who had dementia unto their property. They became her caregivers and also continued with their prison ministry. Buddy was introduced to Alicia Morse by a Mutual friend in the Rio Grande Valley and after a short courtship and a lot prayer and counseling they were married. He became a step father to two young men, Alfonso and Joshua Gonzalez and their families.
Alicia moved to Burnet and so began their life together. Buddy asked her if she would like to join him in prison ministry and she answered that she had to pray because she didn't want to be just to be a man pleaser, but didn't want to say no if God wanted her to do it. She prayed for a year until the Lord released her to join Buddy. Together they have ministered in many prisons and have loved every minute of it. Buddy was preceded in death by his parents, his first wife Maxine and their daughter Debbie. He leaves behind his wife Alicia, his children John Craig, Karla and Bryon Zimmerman, grandchildren Kelly, Heather, Elizabeth (Beth), Richard Lee, Rob, Chris, Jonathan and Steven Vance and numerous great grandchildren. He is also has two foster sons whom he raised from elementary through high school Chris and wife Megan and Ivory Mays. He also has a stepson Joshua Gonzalez (Sandra), late stepson Alfonso's widow Leonor and seven step grandchildren plus seven step great grandchildren.
Buddy and Maxine touched many young lives during their lives on Earth. He was a very gentle and compassionate man. His life was lived for our Lord Jesus Christ. He not only spoke it, but lived it. He was not aware of races because to him all men were created in God's image.
Everything he did or said was done to please our Lord. During his years as house parents or fostering young people he changed many lives that would otherwise have gone astray. When he purchased this place where we live, he did so feeling that it would be a place of haven for missionaries, pastors or others that needed a place to come rest.
He did prison Ministry for many many, many years until his memory started waning. He decided to stop doing this because "in his own words" the train got off the tracks, but he mourned this for a very long time.
In lieu of flowers, the family wishes that memorial contributions be made to the family of Joey Murders. Please contact Clements-Wilcox Funeral Home or the First Baptist Church for further information.
See more
See Less
FAMILY

Alicia Zimmerman

Wife

John Craig

Son

Karla Zimmerman

Daughter

Bryon Zimmerman

Son

Buddy also leaves behind his grandchildren Kelly, Heather, Elizabeth, Richard Lee, Rob, Rob, Chris, Jonathon and Steven and numerous great grandchildren, two foster sons Chris and Audry, step son Joshua Gonzalez and late stepson's widow Leoner and seven step grandchildren and seven great grandchildren.
Past Services
Wednesday,
December 01, 2021
Visitation Clements-Wilcox Funeral Home
Thursday,
December 02, 2021
Funeral Service First Baptist Church
In Memory Of
Buddy Zimmerman
Help tell the story of your loved one's unique life. Leave a memory or share a photo below to show your support.