OBITUARY
Ralph B. Lilly MD
October 28, 1935

–

October 10, 2021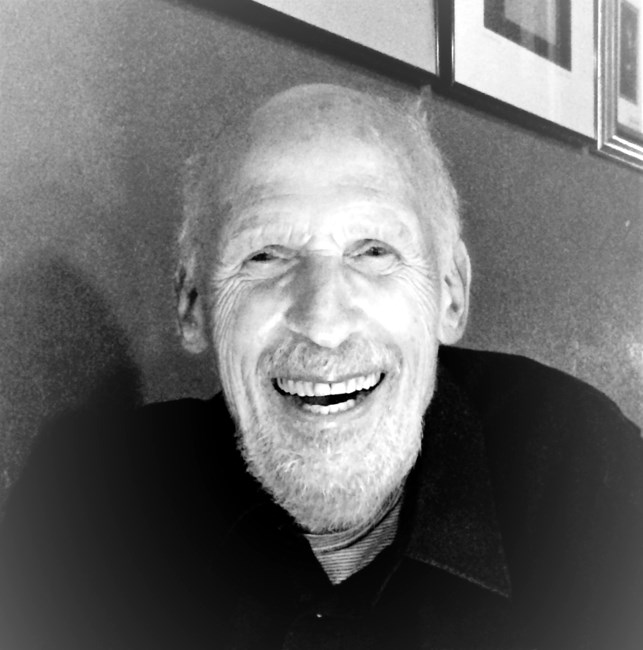 The world lost big today, Ralph B. Lilly, MD crossed the bridge and now most assuredly is watching us from the heavens above. Ralph was born in Melrose, Massachusetts to Evelyn and Max Lilly in 1935. He grew up in Revere and Chelsea, Massachusetts and graduated from Revere High School in 1952. He was always smart, always big and huggable, 6'4" in Junior High, always looked up to by all. At Brandeis University he was recruited for football, but never liking violence or physical confrontation, quit the team and became part of the sports "team" from an administrative perspective. Graduating from Brandeis, he took a job as a Chemistry teacher and basketball coach in St. John, New Brunswick and led that team to the first ever Provincial Championship. The school fathers thought that anyone that tall from the home of the Celtics must be able to coach, and Ralph did not disappoint. After a year, he entered Dalhousie Medical School in Halifax, Nova Scotia and from there fled the cold to Phoenix for a residency at The Barrow Neurologic Institute. A private practice came next, in Phoenix. He was married at that time to Janet Lilly and had two sons, Zak and Jason, all of whom survive him. Ralph also had a hankering for the cowboy life and bought a horse which he kept in the backyard, and would ride off with his great friend Bruce Halle who lived across the street. Motorcycles drew him in and he rode to his heart's content throughout the great Southwest. He also rode smaller dirt bikes with his sons. His life changed in 1980, when, on his motorcycle and stopped at a red light, he was run down by a drunk driver. Both he and the person on the bike were severely injured and that traumatic brain injury brought Ralph to a new life and career. After not working for two years, he entered a Fellowship at UCLA tailored for him by the Chair of Neurology, Dr. Frank Benson, a pioneer in Neurobehavior. Working with Dr. Benson and with Dr. Jeff Cummings at UCLA for a year he learned about the brain and what can happen to it and to behavior when it is damaged. This experience brought Ralph to the grand road of Neurobehavior, and he was its greatest clinical disciple. From LA he journeyed to Providence, Rhode Island where he took a position as the Director of Neurological Services at Butler Psychiatric Hospital, associated with Brown University Program in Medicine, and where he met his second wife Joyce Stamp, his greatest fan and supporter, who survives him today. Ralph loved Providence, and called it "the best city in the country". Ralph was instrumental in teaching the medical and nursing staff at Butler and other facilities in Rhode Island and Massachusetts about Neurobehavior and the consequences of Acquired Brain Injury. Some Psychiatrists were a bit turf protective, but most embraced this new knowledge and appreciated Ralph's consultations for their patients. Ralph relished teaching, and Ralph did not disappoint. After 9 years at Butler, Ralph and Joyce set out for Texas where Ralph embarked on a new voyage treating more acutely injured patients with Dr. John Cassidy at the Neurobehavioral Institute of Houston. Ralph's parents and siblings had relocated to Houston, his brother Earle S. Lilly, a legendary attorney, who survives him; and sister, Marilyn Levine, mover and shaker, who predeceased him. Gaining incredible experience with Dr. Cassidy, Ralph interacted with hundreds of patients and families, being there not only for medical treatment, but offering psychological support. Ralph was the first Medical Director of the Houston Polo Club, and set up a system to quickly intervene with any injuries on the field, and transport to emergent care, if needed. Eventually Ralph found the door to the University of Texas at the Houston Medical Center, Department of Neurosurgery opened to him by the Chief of Neurosurgery, Dr. Guy Clifton. Working first with Dr. Clifton and his Neurosurgeons, Ralph eventually saw patients on all of the ICUs at Memorial Hermann Hospital in Houston. The MDs in all these units realized, as Ralph taught, that all roads lead to the brain, and all injuries can negatively impact that "main frame" – whether their patients were in for cardiac surgery, burn treatment, or something else, he saw them all. Ralph did not disappoint. During this time Ralph was instrumental in helping his patients, with their lawyers, convince those responsible for their trauma to pay a fair amount in money damages. This is the only way many of his patients had the means to live with the care and treatment they needed. Ralph was a brilliant expert, leaving no stone unturned. He was a formidable opponent who would not back down from his opinions. Well researched, well written, well stated, Ralph did not disappoint. Ralph's focus in the last decade came to be on his outpatient clinic in Houston. He saw patients and families whether they could pay or not. He had knowledge, empathy and love to share and that is what he did. Ralph did not disappoint. Throughout his many years of practice, Ralph was instrumental in saving so many lives, with his skill, his patience, his perseverance in the face of seemingly unsurmountable problems. Many, who almost had the "plug pulled" came under his wing and are alive now to tell about it. Before he left us, Ralph strived to finish his book about the Healers -- the family, friends, and companions who stand beside brain injured people and help usher them to new, often different, often better, lives. The book is almost complete, and his wife Joyce will see his goal of publishing to fruition. Ralph, loved by all, never forgotten, did not disappoint. There will be no services, just look at the stars, and Ralph will be there to chat. Ralph and Joyce would like to thank the caregivers at Memorial Hermann Hospital in the Houston Medical Center, Nexus Specialty Hospital in Shenandoah, and the caring individuals at Brazos Home Care and Brazos Valley Hospice for their caring, attention, and empathy. In lieu of flowers, please send donations to Hospice Brazos Valley, www.hospicebrazosvalley.org; The Epilepsy Foundation of Texas, www.eftx.org; The Southern Poverty Law Center at www.splc.org; or Planned Parenthood at www.plannedparenthood.org. Fond memories and expressions of sympathy may be shared at www.memorialfuneralchapel.com for the Lilly family.
See more
See Less
Services
No services are scheduled at this time. Receive a notification when services are updated.
RECEIVE UPDATES
In Memory Of
Ralph B. Lilly MD
Help tell the story of your loved one's unique life. Leave a memory or share a photo or video below to show your support.