OBITUARY
Ms. Jeanne Allen Black
July 26, 1931

–

September 11, 2022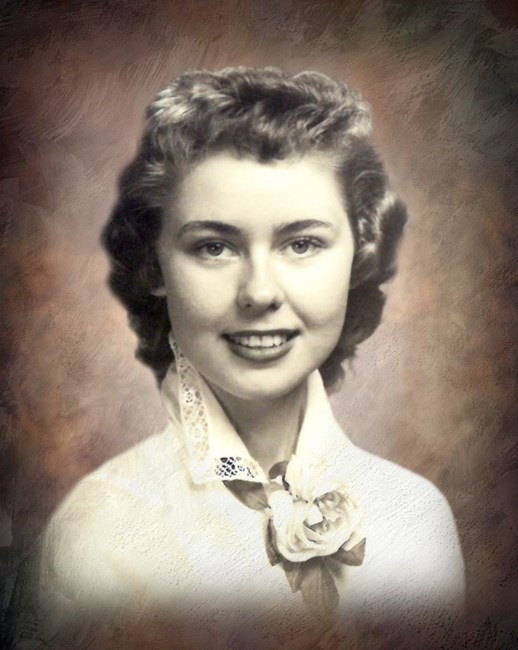 Jeanne Allen Black was born in Dallas, Texas on July 26, 1931. She was the only child of Jewel Allen and Clara Daniel Allen. Her name at birth was Velma Jewelene Allen, but her family's nickname for her was "Jeanne," the name that she used the rest of her life. Her parents divorced when she was young, an event that significantly changed the trajectory of her childhood. Her mother went to work as a seamstress in a clothing factory in Dallas, and due to the lack of childcare options for working parents, Jeanne went to live with her maternal grandmother, Daisy Daniel, who lived in Grand Prairie, Texas. Having raised six children after losing her husband in a factory fire, Daisy lived in poverty on a small rural property. Daisy, Jeanne, and Thelma, Jeanne's older first cousin who lived with Daisy part-time, and some of Daisy's sons off and on lived on whatever they could grow on the land plus eggs and an occasional chicken. Meat and fresh milk were scarce, and like many poor children in the depression, Jeanne often went hungry. Clara made all of Jeanne's clothes from scraps of fabric purchased for a discount at the clothing factory, and when she could afford to, sent care packages for Jeanne's necessities. Daisy suffered from severe depression and often neglected Jeanne, but Jeanne's cousin, Thelma, became her fierce protector at school, swiftly and usually physically squelching any threat to Jeanne. Clara, Jeanne's mother, frequently worked seven days a week, often without notice, but returned to Grand Prairie when she could and helped reassure Jeanne that she was loved and missed. When Jeanne was twelve, her mother married John Thurman (JT) Carson, and Jeanne went to live with Clara and Thurman in a boarding house that had shared bathrooms with other tenants. In Dallas, Jeanne had an opportunity to socialize with her many cousins and others at her school. Jeanne graduated from high school at 16 when Dallas City Schools double-promoted their students, and began working at the Sears and Roebuck regional offices in Dallas, where she met her husband of over 60 years, Don Everett Black. Don and Jeanne married on June 28, 1951, and were transferred to Houston, Texas in 1952, the first of many moves that Don and Jeanne made during his 42-year career with Sears. Their first child, Karen Elaine Bolen (nee Black) was born in Houston on November 30, 1953, and their second child, Janet Ann Black, was born in Houston on December 8, 1958. While in Houston, Jeanne began attending the local Baptist church, and accepted Jesus Christ as her Lord and Savior. Don soon followed her example, and the couple began a lifetime of Christian service in the Baptist church, and a dedication to tithing 10% of their gross income to the church. In 1960, Don was transferred again to El Paso, Texas, and their son, Richard Don Black, was born on July 3, 1960. Earlier Clara and JT had moved to San Diego, California, where JT worked in the naval shipyards, and the family began spending most of their vacations in San Diego, enjoying the many tourist attractions in California. In the fall of 1963, Don was transferred to his last Sears assignment in Tulsa, Oklahoma. After a series of part-time jobs, Jeanne got a full-time job at American Airlines in the mid-70s, and the family was able to benefit from American's mostly free travel opportunities. Jeanne and Don and their children (off and on) were able to travel to Hawaii, the Caribbean, Europe, and South America. The family fortunes had improved by then due to Don and Jeanne's financial philosophy of giving 10% to the church, saving 10%, and living on the other 80%. The couple's aversion to debt and Don's skillful investing provided a comfortable living the rest of their lives and into retirement, but Don and Jeanne were always quick to attribute their financial success to God's blessings for their faithful giving. Don retired from Sears in his late 50s, and then worked for Dean Witter as a stockbroker until he was 65. When Jeanne retired from American, Don retired from Dean Witter, and the couple began running seasonal Christmas retail stores for a family friend for several years. In 2008, the couple relocated to Keller, Texas, to be near their daughter, Janet Black. Sadly, Don died after a massive stroke on July 14, 2012. Jeanne passed away peaceably on September 11, 2022. She is survived by her half-sister, Shirley, her three children and their spouses: Karen (daughter) and David Bolen, Janet Black (daughter) and Angelo Cicero, and Richard (son) and Teresa Black, six grandchildren and their spouses: Rachel (granddaughter) and Jonathan Beveridge, Kevin (grandson) Bolen and Sarah Phaff, Amanda (granddaughter) and Dan Stevens, Evan (grandson) and Meghan Wohleb, Kimberly (granddaughter) and Henry Bowers, and Julia Black; and four great grandchildren: Aizee, Hannah, and Caleb Stevens, and Jameson Beveridge. Jeanne was known for her clean and beautifully decorated house, maintaining a diet of healthy food, and an appreciation for music, art, and the beauty in nature. She will be remembered as a faithful wife, a loving and generous mother and grandmother, an exemplary example of Christian love and faithfulness, and a good friend. In memory of Jeanne Black donations can be made to Samaritan's Purse in lieu of flowers. A Funeral service for Ms. Jeanne will take place on Saturday, September 24, 2022 at 11AM at Bluebonnet Hills Funeral Home, located at 5725 Colleyville Blvd, Colleyville, Texas 76034. Interment Services will be Private. Fond memories and expressions of sympathy may be shared at www.bluebonnethills.com for the Black family.
See more
See Less
Past Services
Saturday,
September 24, 2022
Funeral Service
In Memory Of
Ms. Jeanne Allen Black
Help tell the story of your loved one's unique life. Leave a memory or share a photo or video below to show your support.