OBITUARY
Marcile Marie Riber
December 11, 1926

–

March 23, 2020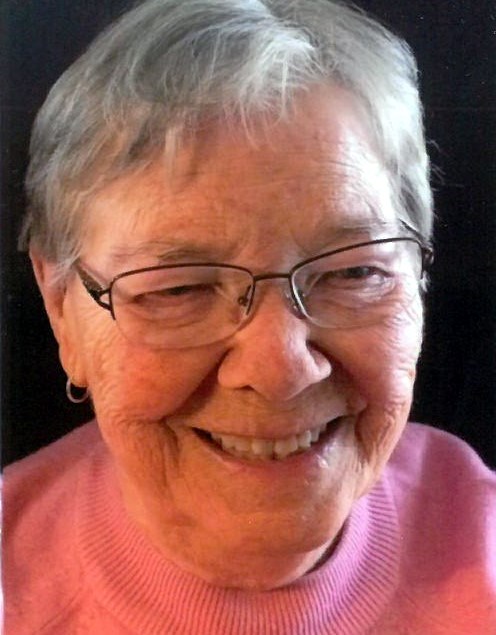 Marcile Marie Riber – classy and sassy; adventurous and strong; brilliant in mind and loving in heart – with the return of spring, flitted off nimbly to more northern climes on March 23, 2020 at the age of 93. She hatched on December 11th, 1926. Classy and sassy, Marcile never left home without properly preening her hair and being nicely dressed and adorned. She was an independent and hardworking woman who spoke her mind with straightforwardness but also love and kindness. She stood up for what she believed in and defended those she loved. Adventurous and strong, Marcile feared little in life and was known to say, "What's crying going to do but make your eyes puffy and your nose red?" She was brave when she needed to be, letting a tarantula crawl up her arm out of curiosity, and overcoming her fear of swimming so she could join water aerobics at the YMCA. She was a lifelong birder, touring the country extensively after retirement. She was a cross-country skier into her 60s. She was a volksmarcher into her 70s. She was a mall walker and enjoyed water aerobics into her 80s. She was a solver of world problems for 2 hours every single day over mocha lattes at McDonald's with her dear friend Millie into her 90s. Brilliant in mind and loving in heart, Marcile was an absolute word master and crossword pro. She was a walking dictionary and thoroughly enjoyed routing anyone fool enough to challenger her to Scrabble. She was a voracious reader, reading 3 – 4 books a week. She was book smart and wise – the smartest woman many people knew. She loved her family and her friends deeply. She gave the brightest and most reassuring hugs wrapping us in her small, but strong arms. She would crane her neck up to press her "so soft and wrinkly" face to yours, quietly cheep in your ear how much she loved you, and peck a kiss on your cheek. Safe and loved. Her spirit of class, strength, adventure, brilliance, and love was so full with such a long life of experience, that it was seen flying off west of Colorado Springs with not one, but two eagles on the morning her spirit embarked. Marcile, may your migration bring you the peace you deserve. We will continue to live with your spirit in our hearts – guiding us, emboldening us, strengthening us, and teaching us. We love you and can't wait to see you again. Have the Scrabble board ready for us and keep those cards and letters coming! Marcile's Baby Birds: Son, Kenneth Carlson and family: Seuss, Roberts, Ellis, and Ochoa family members Daughter, Susan Talbott (Butch); Grandchildren, Stephanie Metheny (Tim), Kristen Ayala (Sergio), Aaron Talbott (Janae), and Ryan Talbott (Jennifer); Great Granddaughters, Brooklyn, Brittany, Casandra (Justin), Sabrina, Riley, Makenna, Isabella, Ava, and Nora; Great Great Grandchildren, Tamara, Cheyene, Rozlyn, Marcile, and Baby Boy.
See more
See Less
FAMILY

Alan Riber

Husband (deceased)

Kenneth Carlson

Son

Susan Talbott (Butch)

Daughter

Stephanie Metheny (Tim)

Grandchild

Kristen Ayala (Sergio)

Grandchild

Aaron Talbott (Janae)

Grandchild

Ryan Talbott (Jennifer)

Grandchild

Brooklyn

Great Grandchild

Brittany

Great Grandchild

Casandra

Great Grandchild

Sabrina

Great Grandchild

Riley

Great Grandchild

Makenna

Great Grandchild

Isabella

Great Grandchild

Ava

Great Grandchild

Nora

Great Grandchild

Tamara

Great Great Grandchild

Cheyene

Great Great Grandchild

Rozlyn

Great Great Grandchild

Marcile

Great Great Grandchild

Baby Boy

Great Great Grandchild
Services
No services are scheduled at this time. Receive a notification when services are updated.
RECEIVE UPDATES
In Memory Of
Marcile Marie Riber
Help tell the story of your loved one's unique life. Leave a memory or share a photo or video below to show your support.