OBITUARY
Henry Lee Kelton Jr.
April 1, 1940

–

April 11, 2020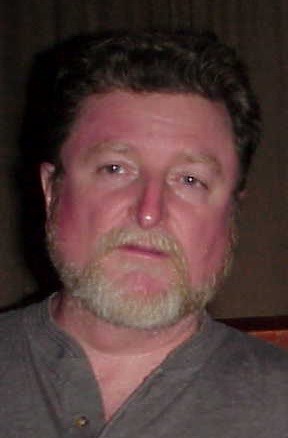 Henry Lee Kelton Jr. ~ Lee~ 1 April 1940 ~ 11 April 2020 by Lybo Lynn Buchanan Kelton For the last 30 years I had the adventure of my life...as Lee and I cruised the river Thames in England, learning how to work our way through the locks, to walking on the Wall of China, to sleeping under the stars in Chaco Canyon, riding bikes down Colorado mountains, hiking the Guadeloupe Mountains, snorkeling off the Florida beaches, kayaking the Trinity River, to meeting the President of Ireland, Mary Robinson. it was never dull. Lee's gregarious nature and his gift of gab, would follow him around wherever he went. In a room full of people, he would maneuver from one group to another, sharing stories, drinks, and camaraderie. He loved people, and could often times be outrageous. We shared our love of Celtic music, our involvement with the Southwest Celtic Music Association, and the North Texas Irish Festival, shared our love of nature and the environment through our outdoor adventures and Oak Cliff Earth Day. We were adding one more to that list, as I was joining him as a master naturalist with the North Texas chapter. We were so looking forward to this new-shared experience. Lee became a master naturalist in 2012. He was passionate about our environment and teaching our future generations the importance of keeping it healthy. He often volunteered at the Twelve Hills Nature Center, teaching the kids from the adjacent Rosemont elementary and middle school, all about nature, whether it be plants, birds, critters, bees, or insects. These kids would then develop their leadership skills by passing on what they'd learned to their classmates. He made it fun and entertaining for them, as only Lee could do. I first met Lee on St Paddy's Day in 1990, at a newly opened Irish Pub, the Tipperary Inn. The moment he stepped through the door, he stopped to chat with someone and my eyes were drawn to him immediately. I watched him meandering through the room, stopping along the way to talk with folks, and I wondered "who is that guy". His last stop was my own table, where he sat down. The place was packed so I was sharing a table with several others, including an off the boat Irish chimney sweeper, who Lee was working with during a down period from the oil business. Lee asked me to dance, commented he was surprised I kept up with him during the dance, and the rest is history. Our first date, started with a voicemail on my answering machine, to meet him at McFarland Auditorium, (if I would like to join him) to see and hear the Bulgarian Voices Women's Choir. When I got home that evening and heard the voicemail, the show would have already started. Regardless, I drove like a mad woman from my apartment in Grapevine, to the SMU campus, arriving about 10 minutes before intermission. After explaining things to a woman at the box office, she hands me a single rose and told me Lee had left it for me should I come, and she had me wait for the intermission. She would get us seated downstairs together, which she did. It was pouring rain when we left the auditorium that evening. He had a picnic lunch from La Madeleine waiting for me, and a small bottle of wine. We sat in the car with the heavy downpour, and shared that meal together. Meeting Lee was like a whirlwind. He swept me up and away, bringing a plethora of wonderful friends and family, who embraced me as much as I did them. There were still adventures, we were planning and had yet to experience together… Palo Duro Canyon, Big Ben, Zion, Brice, and Ireland. He was the love of my life, my soul mate, and my best friend. I miss him. Lee was born on the 1st of April, 1940, to Henry Lee Kelton, Sr. and Frances Nell Fairbairn, in Hobbs, New Mexico. He was the first of 3 children. His father worked for the petroleum industry, so they moved around a lot. While in Hobbs, NM, Lee Sr. was branch manager, selling oil field equipment. Lee's sister, Camille came along in Aug of 1942, while the family was living in Odessa, Texas. Around 1946, when Lee was about 8 years old, the family of four moved to Casper, Wyoming, where they lived for 8 years. Later, the family moved to Oklahoma City, where Lee attended NW Classen High School. Afterwards he attended New Mexico Military Institute in Roswell, New Mexico. However, Lee was never able to join the military, due to his scoliosis. He tried to enlist anyway, five times, but they kept catching him. He said it was probably for the best, since he would have been so gung ho and probably not have survived. God just had other plans for him. Both his sons got to serve in the Army, as well as his wife, me, who served in the Air Force. Lee's youngest sister, Leslie, was a surprise to everyone, arriving on the scene in June of 1959. The family was living in Dallas and Lee was attending the Military Institute in New Mexico. He had just come home for a visit, when his mother goes into labor. Lee married Kate Abbott in 1964 in Denton, Texas, and they had three children together, Henry Lee (Hank), Christopher Curtis, and Rachel Wren. On 18 Sep 1999, Lee Kelton and Lybo Lynn Buchanan were married in Dallas, Texas. After studying history and government at the University of North Texas, he worked briefly as a teacher in San Antonio. However, with a wife & family, a teacher's salary did not go far. He decided he could do better by following his father's career as a professional landman. He worked for Lone Star Gas for several years before starting his own company, Celtic Land Services, as an independent landman. He worked in the oil fields in Oklahoma, Wyoming, and Texas, from climbing the rigs, to researching titles & negotiating leases. He retired as a landman after 50 years, and was then able to devote his efforts on issues that really mattered to him. Lee was a Unitarian, and at one time attended First Church in Highland Park, where he participated in their Outdoor Adventure group back in the 1970s and 80s. Many of these friends from those days, are our close friends to this day. Lee was very involved with the North Texas Irish Festival and its Non-profit organization the Southwest Celtic Music Association since 1985. He remained involve with this group through out the rest of his life, serving on the board and as it's president for several years. He headed up the teardown crew for the festival for many years up to his death, including constantly working the festival all weekend, picking up supplies, delivering food and water where needed, and pretty much anything that needed doing. In 2012, Lee's passion for the environment lead him to becoming a Master Naturalist, which he wrapped his heart and soul around, far surpassing the 40 annual required hours to remain certified. His volunteering included the Discovery Gardens, Cedar Ridge Nature Preserve, the Audubon Center, the Trinity River Forest, and last and probably closest to his heart was the Twelve Hills Nature Center, which runs along the boundary of our neighborhood of Kings Hwy Conservation District in Oak Cliff. Lee was so proud to be a part of this. He would also coordinate setting up booth spaces for the Naturalist at both the North Texas Irish Festival and Oak Cliff Earth Day events to further promote the Master Naturalist program. One adventure Lee undertook that was special and dear to him was riding his bike on the El Comino de Santiago, (the Way of St James), a network of pilgrimage trails through Spain. He was so proud upon completing it and getting his certificate. Lee Kelton is survived by his wife, Lybo Lynn Buchanan, his 3 children, Henry Lee Kelton III, Christopher Curtis Kelton, and Rachel Wren Kelton Self; his sisters Elizabeth Camille Kelton Assir, her husband, Joe Naim Assir, and Leslie Fay Kelton Taylor, her husband Mark Dale Taylor; nephews Jason Lee Assir (wife Jill Sanders Assir, children Addie and Griffin) and Andrew Joseph Assir (wife Courtney Bell Assir, children Rawley and Grace), Kyle Matthew Taylor, and niece, Claire Taylor Green (husband Sterling Green), sister-in-law, Viki Buchanan Reynolds, nephew-in-law, Jackson Buchanan Reynolds, sister-in-law, Bonita Siler Buchanan, nieces-in-law Briana and Kate Buchanan. He was pre-deceased by his parents, Henry Lee Kelton Sr and Frances Fairbairn Kelton, his brother-in-law Coke Buchanan, and brother-in-law Stuart Reynolds. Lee Kelton brought joy and laughter where ever he went, and the outpouring of his friends, both old and new was amazing. Though he has left a crater in our hearts, his memory and love of life will see us through to the next. Lee said that when he passes, he wants to break open the liquor closet and have a party. So once the pandemic restrictions, are removed, we will have a celebration of his life. In lieu of flowers, please donate to Twelve Hills Nature Center, the National Parks, or the Southwest Celtic Music Association.
See more
See Less
Services
No services are scheduled at this time. Receive a notification when services are updated.
RECEIVE UPDATES
In Memory Of
Henry Lee Kelton Jr.