OBITUARY
Weldon Harrold CARTER
January 9, 1930

–

July 28, 2022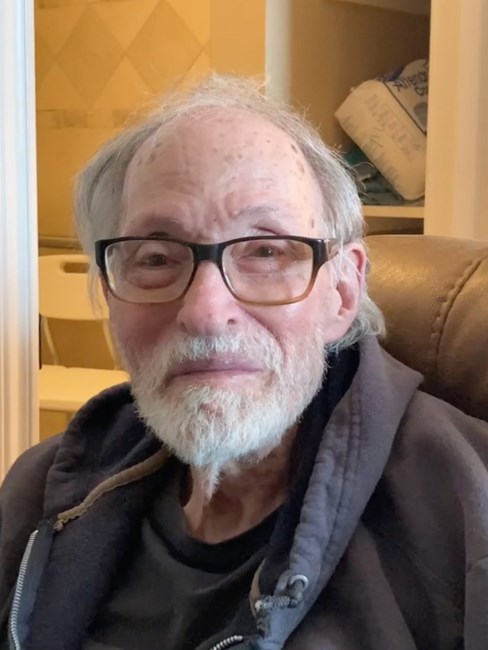 Weldon Harrold CARTER, age 92, of Athens, Texas passed away on Thursday, July 28, 2022. Weldon was born January 9, 1930 in Dallas, Texas. Fond memories and expressions of sympathy may be shared at www.laurellanddallas.com for the CARTER family. ------ The peaceful passage of our father Weldon Harrold Carter, age 92, came quietly sometime in the night while he was sleeping in the early morning hours of July 28, 2022, in Athens, Texas. Although somewhat expected because of his Alzheimer's-type condition, our family was greatly saddened by his loss, and we will all miss his loving presence. Weldon was the firstborn to Wilda Mary Reeves and Robert Harrold Carter on January 9, 1930, in Dallas,Texas, back when it was a "small town," shortly after what we now call the Great Depression began. Perhaps the experiences gained during this time shaped Weldon into the serious, studious, scholarly, philosophical and intellectual type of man he became. In many of his very young photos, he appears quite solemn, or perhaps simply introspective. In 1934, he gained a beautiful sister, Mary Carolyn. They lived on Kingston Street and Dad has shared fond memories of his childhood there. He graduated from Sunset High School in 1948 and there was no doubt he was college-bound. He started his higher education at Southern Methodist University (SMU) near his home base for 2 years, and then transferred to the University of Texas at Austin to become a Longhorn. He graduated in 1952 with a bachelor's degree of science in biology. Weldon decided to put his ROTC experience to use and joined the U.S. Army as a 2nd Lieutenant in the Korean War. Thankfully he returned home in 1954 without mishap, bringing his mom a string of Mikimoto pearls after a stopover in Japan. He returned to the University of Texas in 1957 to earn a master's degree. Along the way he met our mother, Mary Louise Grazier who became his first wife in January of 1961. Weldon was a high school biology teacher in Beaumont for a couple of years when they welcomed Angela Marie in December 1961. Weldon's desire to work in biological research led to Baylor University in Houston in 1962, where he met his future mentor and team leader, Dr. Andrew V. Schally. Dr. Schally recruited Dad to join him in ground-breaking research in New Orleans based at Tulane University School of Medicine and at Veteran's Administration Medical Center, so Weldon moved to the state of Louisiana with his wife and toddler in tow. Dr. Schally with Weldon as his assistant built a world-class team, attracting international doctors and scientists from many countries such as Germany, England, Hungary, Japan, Brazil, Spain, Poland, Mexico, Venezuela, Taiwan, Finland and even China, many of whom also became personal friends. They worked on a myriad of projects, conducting experiments on rats to study endocrine systems, digging into hypothalamic hormone mysteries, creating new diagnostic and therapeutic methods, including a novel approach to birth control that led to the development of oral contraceptives. Dr. Schally's work eventually led to a massive offensive on all types of hormone-dependent cancer-causing tumors. Dad loved his career and made it his life's work for 30 years, retiring in 1990. The team accomplished much, including the most memorable and laudable event, an achievement that Weldon treasured all his life. Dr. Andrew V. Schally shared the Nobel Prize for Medicine and Physiology in 1977 with Dr. Roslyn Yallow and Dr. Roger Guilleman. Meanwhile, Dad's family had grown larger with the addition of 2 sons, Charles Weldon (1963) and John Carlton (1966). Unfortunately, the marriage of Weldon and Mary suffered and sadly resulted in separation and subsequently divorce. It was a tough time for everyone involved, as we moved back to Texas with our mother for about 18 months. However, as fate would have it, we children were shipped back to Louisiana to live with Dad when Mom's health began to fail. Dad tried hard to be both a great dad and a scientist, but that was difficult! He wasn't good at getting us ready for school in the morning...and neither were we. Let's just say it – we were ragamuffins, and we needed help. Weldon had met Susan Burnham (Leinhardt) at the VA, and in June of 1971, they married. Sue also had 2 daughters, Pauline (Polly) and Katharine (Katie) who were just 8 and 4. We ourselves were 9, 7 and 5. That was the start of our Brady Bunch-like blended family. Dad left all the organization of the ensuing chaos up to the very capable Sue, who whipped us into shape. We all survived and grew up remarkably well! As we gradually began to leave the proverbial nest, Dad and Sue needed a new hobby. They fell in love with horses! This passion resulted in a move to Tylertown, Mississippi in 1986, where they could have all the horses, cows, pigs, chickens, and dogs they ever wanted! Life on the farm seemed satisfying, but after 10 years in Mississippi, Dad and Sue decided to hit the open road in an RV! For 8 years, they traveled across the United States and met a plethora of new friends and acquaintances, sharing camaraderie and sometimes s'mores at KOA campgrounds and even Walmart parking lots. As all good things must end, Sue and Weldon purchased property in Dad's home state of Texas in 2010. Close enough to daughter Polly and husband Bill with their children, and son Charles, they settled down and grew roots in Athens. Our brother John was invited to join the Athens compound as well, and soon there were mini-horses, chickens, and of course, dogs. Just when you think you've got it made, life can hand you sour lemons... but there may not be anyone to make lemonade. We all suddenly lost Sue in 2013 due to a heart attack, and it was a huge blow. Our brother John helped to keep Dad's spirits up and even cooked their daily meals. Weldon never ceased to appreciate and compliment John's progress over the years since he was diagnosed with autism as a baby. John was his lifeline while he was healing from losing Sue, but we began to watch helplessly as aging took its toll upon Dad. He rarely complained about anything and found contentment in simple things. He liked watching old movies on TV, eating delicious food, going to the cowboy church, and visiting with family. Our hearts are overflowing with love and joy as we remember and reflect upon the life of our dear father, who was so kind to so many. Weldon is preceded in death by his parents, Robert Harrold Carter (1972); Wilda Reeves Carter (1983); sister Mary Carolyn Carter Musil (2005); brother-in-law Jerry Musil (1998); and wife Susan Burnham Carter (2013). Weldon is survived by daughter Angela Carter Vincent (Edwin Bartlett); son Charles Carter; son John Carter; daughter Polly (Bill) Benton; daughter Katie Leinhardt; sister-in-law Sally (Charlie) Bair; nephew Charles Bair, Jr.; nephew Frank (Keli) Musil; niece Renee (Albert) Musil Lussier; niece Suzanne Musil; granddaughter Crystal Vincent; grandson Jason Vincent; granddaughter Emily (Tyler) Sonbuchner; granddaughter Stacey Benton; grandson Stephen Benton; great grandson Landon Vincent (son of Jason); and the Sonbuchner great grandchildren, Aurora, Enoch, Dietrich and Jon. A Celebration of Life Memorial Service will be held on Monday, August 15, 2022, at 2:00 pm at Living for the Brand Cowboy Church located at 902 TX-7 Loop in Athens, Texas. Please join us in this celebration of a life well-lived and a man well-loved.
See more
See Less
Services
No services are scheduled at this time. Receive a notification when services are updated.
RECEIVE UPDATES
In Memory Of
Weldon Harrold CARTER
Help tell the story of your loved one's unique life. Leave a memory or share a photo or video below to show your support.