OBITUARY
Patrick Joseph Michaels
February 15, 1950

–

July 15, 2022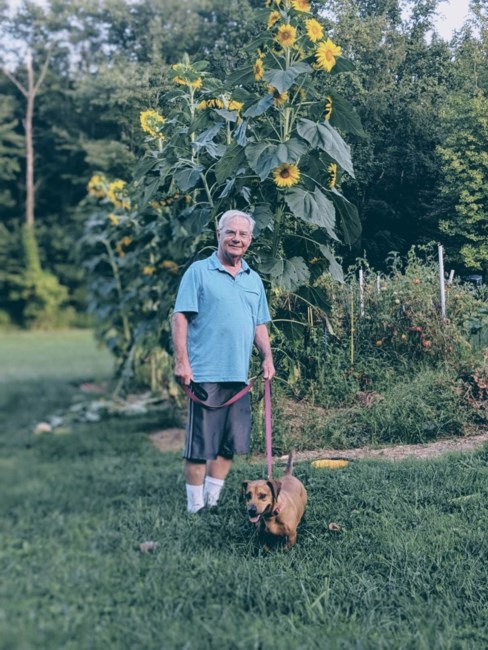 Brother, Mentor, Friend Patrick J. Michaels passed away July 15, 2022 at the age of 72. Pat was born to Joseph and Cecelia Michaels in Berwyn, IL on February 15, 1950. He is best known for his work in climatology where he shared his knowledge and expertise as a scientist, author, speaker, educator, expert witness, and public policy influencer. After receiving his degrees in biology and plant ecology from University of Chicago and a PhD in Ecological Climatology from the University of Wisconsin at Madison, Pat was appointed the Virginia State Climatologist and a research professor of Environmental Sciences at the University of Virginia, positions he held for nearly 30 years. During his time at UVA, he served the meteorological and climate needs of the state of Virginia, taught undergraduate courses in weather forecasting and applied climatology, mentored UVA graduate students, conducted and published research on climate and climate change, and served as the President of the American Association of State Climatologists and program chair for the Committee on Applied Climatology of the American Meteorological Society. Patrick went on to found New Hope Environmental Services, serve as Director of the Center for the Study of Science at the Cato Institute, and actively contributed as a senior fellow at the Competitive Enterprise Institute and CO2 Coalition up until his death. Pat was a scientist compelled to go wherever accurate data might lead. In 2004, he and his co-authors were awarded the Climate "Paper of the Year" by the American Association of Professional Geographers. This paper showed that over the years fewer people died in response to successive heatwaves because populations had learned to adapt. Pat would eventually coin the term "lukewarming" to illustrate his understanding that the climate was warming, humans had something to do with it, but public policy shouldn't be led by climate models that tended to significantly exaggerate expected future warming. Pat will be remembered for his professional integrity, bravery, and decency. A prolific researcher, writer, and speaker, Pat authored numerous papers, articles, and books in both scientific journals and the mainstream press. His charisma and dynamic personality made him popular as an interview subject for major media outlets and as a speaker at science and policy conferences worldwide. Although his boldness and tenacity often drew the ire of the scientific and political orthodoxy he confronted, Pat never shied away from sharing his understanding of the data. Pat's lifelong contributions made an immediate and lasting effect on the intersection of climate science and policy. In addition to his many professional accomplishments, Pat was deeply loved by colleagues, friends, and family. He will be remembered for his ability to teach others how to think, his razor-sharp and witty mind, and the humor he could bring to any situation (sometimes quite unintentionally). He maintained a lifelong devotion to the Chicago Cubs, the University of Wisconsin basketball teams, and his rec league softball teams. Pat's love of gardening and cooking will be sorely missed by everyone who ever experienced his generosity in hosting dinners, 4th of July barbecues, or weiner roasts in honor of Anthony the weiner dog. And no event—however formal or informal—will be quite the same without his trademark neon running shoes! Pat leaves behind his wife Rachel, his former wife Erika and their children Erika and Rob, his brilliant brothers Robert and Tom, and numerous cousins, friends, and colleagues. Pat's love for Rachel was recognized by all who knew him and was based on their profound friendship and his unequivocal view of her as his intellectual equal. With his daughter Erika, he shared a love of several interests, hobbies, and meaningful movies. His son Rob shares Pat's love of scientific research and is about to embark on his own PhD studies this year. It is with heavy hearts that we say farewell to Patrick J. Michaels. Pat was hopeful he would be remembered for what he had accomplished and for readying those who now take the baton. He lived his life in the belief that dedication to the truth can and will prevail. More importantly, Pat's authenticity in everything he did led to deep, loyal, and long-lasting friendships. For this, he will never be forgotten.
See more
See Less
In Memory Of
Patrick Joseph Michaels
Help tell the story of your loved one's unique life. Leave a memory or share a photo or video below to show your support.