OBITUARY
Frank Charles Carlucci III
October 18, 1930

–

June 3, 2018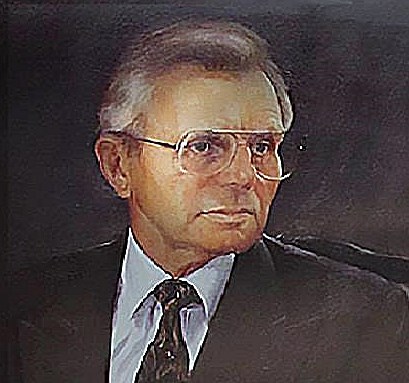 One can ask little more from life than to live a great story. Frank Carlucci lived a great story. Born in Scranton, Pennsylvania to Roxanne and Frank Charles Carlucci, Jr., this grandson of immigrants from southern Italy relentlessly moved through a life marked by extraordinary challenges and great success, following an inner compass of remarkable strength and resolve.
Throughout his storied career Frank was at times a warrior, a diplomat, a senior government executive, and a very successful businessman. Among his accomplishments, he served as U.S. Secretary of Defense and Assistant to the President for National Security Affairs, both under President Ronald Reagan, Deputy Secretary of Defense, Deputy Director of Central Intelligence, Ambassador to Portugal, Undersecretary of Health, Education and Welfare, Deputy Director of the Office of Management and Budget, and Director of the Office of Economic Opportunity. He spent 15 years as a Foreign Service officer, and he served as an officer in the U.S. Navy after graduating from Princeton University. In all, Frank served under five Presidents. The programs and agencies he managed touched the lives of all Americans, and his accomplishments at each spoke volumes about the quiet confidence he brought to every assignment.
A story about Frank in the aftermath of his service in the Congo says much about the unassuming man he was. The Congolese prime minister opened a meeting at the White House with President Kennedy by asking, "Where is Carlucci?" President Kennedy reportedly replied 'Who the hell is Carlucci?'" before dispatching Secretary of State Dean Rusk to find the man who was content to do the job well while staying in the background.
During his illustrious business career Frank was chairman and CEO of Sears World Trade, Inc., and Managing Director, Chairman, and Chairman Emeritus of the Carlyle Group.
Among his many awards and honors he took particular quiet pride in being awarded the Gra Cruz da Ordem do Infante by the President of Portugal, honoring his contributions to preserving democracy while ambassador to Portugal. The Carlucci American School in Lisbon still bears his name.
At his swearing in ceremony as Secretary of Defense, President Reagan remarked " A few years back, when all the experts were telling him differently, Frank persevered in supporting democracy in Portugal. And due in no small part to this personal commitment, today that nation is free and strong, and it set an example for democratic progress elsewhere in the world. That sort of grit has to come from something very deep in a person." Indeed it did. For those who witnessed his fierce competitiveness as a wrestler, and later on the tennis court, a trait he never lost, it should come as no surprise to know that the drive to succeed and excel was with him from birth. In his youth he developed both intellectual and athletic prowess, and a sense of responsibility and humility that defined his life. He graduated cum laude from Wyoming Seminary Prep School, where he waited tables, worked in the kitchen, and was voted best athlete. He went on to wrestle at Princeton, graduating in 1952, embarking on a remarkable career.
Frank was a private person who endured more than enjoyed many of the social obligations that are inherent in the life he led. But he treasured the company of good friends, reveled in the love of his family, and took his greatest pleasure in his grandchildren, Joey, Marina, Anna, Amelia, Charlotte and Greyson.
Perhaps the most fitting tribute to Frank's life can be found in the words of Senator Sam Nunn, "Every young person interested in a career in government should study his long record of accomplishments. For he has set a very high example for all those dedicated to serving the public good."
Frank is survived by his wife Marcia Myers Carlucci, three children, Frank Charles Carlucci IV, Karen Romano, and Kristin Carlucci Weed, six grandchildren and his sister, Joan Kleinrock.
As he leaves, a line from Kipling rings true, "if you can walk with the crowds and keep your virtue or walk with Kings -nor lose the common touch." This was Frank Carlucci.
A Celebration of Life Service will be held on Wednesday, June 27, 2018 at 11 a.m. at the National Presbyterian Church, 4101 Nebraska Avenue, NW, Washington, DC 20016
Interment Arlington National Cemetery on Tuesday, June 26, 2018 at 1 p.m. Please enter through the Memorial Gate. In lieu of flowers, contributions may be made to Carlucci American International School, C/O American International Schools Foundation, PO Box 5910, Princeton, NJ 08543-5910.
Online condolences may be made at www.murphyfuneralhomes.com
See more
See Less
DONATIONS

Carlucci American International School

In care of American International Schools Foundation, PO Box 5910, Princeton, NJ 08543-5910
In Memory Of
Frank Charles Carlucci
Help tell the story of your loved one's unique life. Leave a memory or share a photo below to show your support.