OBITUARY
Mrs. Patricia Anne Wendell
Born July 24, 1927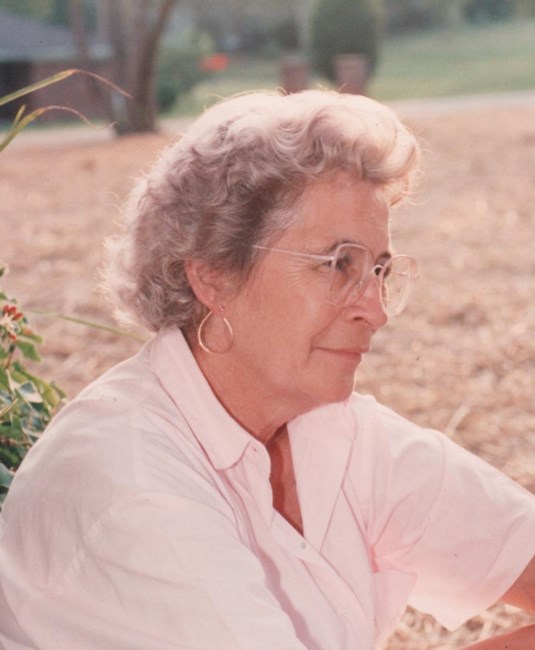 PATRICIA PHILLIPS WENDELL
Pat Wendell – a woman of many passions, talents and accomplishments – died at home on Wednesday, July 20th, surrounded by people who loved her. She was 88 and, having made clear her dismay about turning 89, avoided that indignity by leaving us four days before her birthday.
She was born on July 24, 1927 to Charles L. and Frances Phillips, who named her Patricia Anne. She was the oldest of their nine children. She ultimately became the matriarch of a large and loving family, creating a home that was the heart of family gatherings, large and small. She loved nothing more than welcoming dozens of guests for home-cooked meals, whether it be for a holiday dinner or a summer party, and was delighted when family members chose to be married or have their wedding receptions at her home.
Known for her vivacious personality, Pat had no use for pretentiousness and no one ever had to wonder what she was thinking. She valued hard work and had high expectations in that regard for herself and for others. Pat was extroverted, genuinely interested in other people, and made friends of all ages and in all walks of life.
Pat graduated from Fayetteville High School in 1945 and attended Davis & Elkins College for a year before marrying Houston J. "Wheat" Wendell, who had recently returned from active duty in the Pacific Theater of World War II. She loved to recount the story of how she first saw him after the war, escorting his mother to her pew in the front of the old Fayetteville Presbyterian Church. Noticing her, he caught her eye and couldn't stop grinning, turning back to stare at her over his shoulder as he walked past and continued up the aisle. They were married on April 25, 1947, and spent 61 years in a close marriage characterized by devotion to family and industriousness in their endeavors, whether that be caring for others, creating and renovating their homes, contributing their energies to their beloved Fayetteville and the Presbyterian Church, or building their businesses.
In 1957, Pat and Wheat bought a large Queen Anne Victorian house at 110 Daniel Street that was built in 1903 by her ancestor, Nehemiah Daniel, then the Sheriff of Fayette County. It was there that they reared five children: their sons Charlie, Richard and David Wendell, and their nieces, Patricia and Courtney Proctor, who came to them after losing their parents in the Marshall plane crash in 1970. Pat was an involved mother, helping each of her children pursue their dreams. She never missed a ballgame, a track meet, a bike race, a musical recital or a band concert.
Pat was a talented artist and her still life and landscape paintings grace the homes of her family; her painting of the Old Stone House at Clifftop was selected for permanent display in the Fayette County Courthouse. Pat made beautiful quilts, was an accomplished seamstress, and excelled at needlework and a variety of handcrafts. She enjoyed reading and filled her home with books of all kinds. She always had a deck of cards on the kitchen table and loved nothing more than a good game of double solitaire.
Pat's homemaking talents and her beauty were publicly recognized when she was selected as Mrs. Southern West Virginia in 1960. She was an excellent baker, well-known for her lemon pound cake, her homemade breads and her pies. She enjoyed canning and preserving fruits and vegetables from her large garden and made unparalleled applesauce using the yellow transparents from her own tree. Her flower gardens were always beautiful and filled with a variety of plants; she was particularly proud of her iris collection.
She was deeply knowledgeable about antiques and collectibles, filling her home with them and starting her own shop, Red Door Antiques, in the 1970s. She continued in the antiques business for almost 40 years, most recently as part of Fayetteville's New River Antique Mall. Her children fondly remember accompanying her to auctions, markets and estate sales to acquire her inventory.
Pat was proud that her ancestors settled in Fayetteville before the Civil War and stayed in the town through its occupation by fighting forces. She was named Fayetteville's Outstanding Citizen in 1993. Her passion for historic preservation led her to serve on the Fayette County Historic Landmark Commission, where she was involved in obtaining the historic landmark designation for places of historical significance throughout the county. She later led the successful effort to have the town of Fayetteville declared a National Historic District on the National Register of Historic Places. Both of these endeavors required painstaking research and documentation. Pat was also involved in commissioning and dedicating the life-sized bronze statue of General Marquis de Lafayette that stands on the lawn of the Fayette County Courthouse. In 2006, she was honored by the West Virginia Division of Culture and History for her work in historic preservation with an award presented in a ceremony at the State Capitol.
Pat was a cradle roll member of the Fayetteville Presbyterian Church, serving for many years on the Session.
Pat was preceded in death by her son Richard Gray Wendell in 1977 and by her husband Wheat in 2008. She was also preceded in death by her sister and brother-in-law Courtney Phillips and H.D. "Pete" Proctor and by her brothers Charles Lee Phillips, Jr. and Joseph Preston Phillips.
Pat leaves behind a large family. She is survived by her son Charles Houston Wendell, his wife, Kay, and their sons Preston and Stephen, and by Preston's wife, Sarah, and sons Taylor, Elliott, and Dixon; and by Stephen's wife Cabell; and by her son David Patrick Wendell, his wife, Sherry, and their children Coleton Carter and Abigail Grace Marie. She also leaves behind Richard's wife, Anne Chiles Wendell Collins, and Richard's and Anne's sons, Mason Gray Wendell, his wife Megan and their daughter Lyra, and James Hunter Wendell and his wife Rachel.
Pat is also survived by her nieces: Patricia Proctor and her husband, Clark Ackison, and Courtney Proctor Cross and her husband, Patrick Hooten, and by Courtney's son, Fisher Cross. Pat and Wheat also played a parental role in the lives of Pete's and Courtney's children Kimberley Proctor Crabtree, James D. Proctor and John A. Proctor. Pat is survived by Kim and her husband, Bob; Jim and his wife Becky; and John and his wife Karen, and by Kim's and Bob's children and grandchildren: Seth, Blaine, Blaine's wife Kelli and their children Margaret Grace and Clara Joy; and Courtney Brooke, her husband Aaron Arnold and their children Brooks, Lewis and Blair; and by John and Karen's children, Emily, Pete and Ethan Proctor.
Pat is survived by five of her siblings and their spouses, Martha Virginia "Janie" Phillips; Eleanor and her husband Cam Wimer; Mary Margaret Thrift; John David Phillips and his wife Martha; and Susan and her husband Dennis Hanson, as well as by her sisters-in-law Jeanne Phillips and Kay Phillips. Pat leaves behind dozens of nieces, nephews and extended family members.
Pat taught us by her example to live with strength, embracing the good things in life with joy and overcoming its tragedies with courage and dignity, not looking backward but moving forward with optimism. She will live on in all she gave and taught to others.
In lieu of flowers, donations are encouraged and may be made to the Fayetteville Presbyterian Church or to the Marshall University scholarships established in memory of Richard Gray Wendell or Courtney Phillips Proctor. Contributions to the church may be made by mailing a check to P.O. Box 338, Fayetteville, WV 25840. Contributions to the scholarships may be made by mailing them to the Marshall University Foundation, c/o Christine Anderson, 519 John Marshall Drive, Huntington, WV 25703 and designating the appropriate fund.
Her funeral will be Friday, July 29th at the Fayetteville Presbyterian Church, 401 West Maple Avenue, Fayetteville, WV. Visitation will begin at 12:30 p.m. followed by the service at 2 p.m., with Rev. Greg Stone and Rev. Robert Wood officiating. Interment will be directly after the service at Huse Memorial Park, where she will be laid to rest between her husband and her son, having left those who loved her with countless memories of a life well-lived. Online condolences may be sent to the family at www.doddpaynehessfuneralhome.com Arrangements by Dodd Payne Hess Funeral Home, 350 W. Maple Avenue, Fayetteville, WV.
See more
See Less
In Memory Of
Patricia Anne Wendell
Help tell the story of your loved one's unique life. Leave a memory or share a photo below to show your support.