OBITUARY
Patrick Carl Garner
August 14, 1953

–

July 30, 2022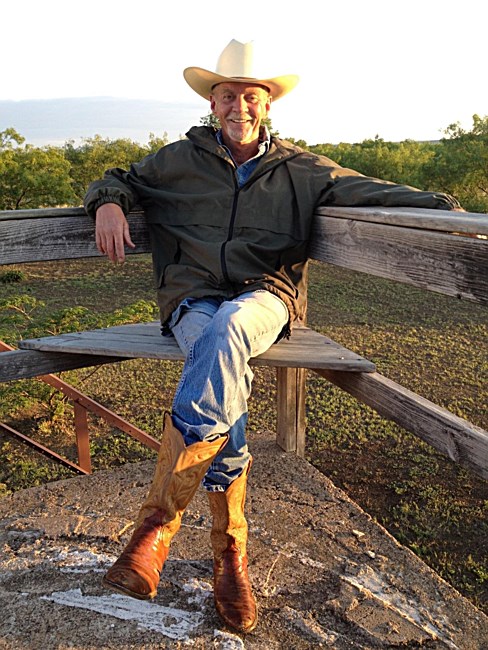 Patrick Carl Garner, a lifelong resident of Ft. Worth's Handley community, died peacefully at home on July 30, 2022, following three courageous victories over cancer. The son of Carl and Alma Catherine Garner, Patrick was a lifelong resident of Handley, attended Eastern Hills High School and participated in many community groups activities. He taught informal classes at TCC in the art of the cue stick. His pool hall pals gave him a lot of good games! He was a man of many talents, holding a lifetime of jobs from paper boy, light bulb salesman, burger flipper, maintenance at Miller Brewery and, finally, the owner of Omega Builders. He attended Handley Methodist Church as child and man, and at the time of his passing was a valued member of St. Paul's Methodist in Hurst. Something of a "wild child" as a youth, his mother was known to comment that Pat would wind up "in prison or the pulpit" but he managed to combine both in the Kairos Prison Ministry program, bringing a breath of fresh air and God's word to many inmates. He loved raising money to send children with disabilities to the Texas Lions Camp and belonged to the local Lions Club chapter, serving as president and Region V Chairman and was a Melvin Jones Fellow. Pat had an affinity for tools and could make, fix, or restore just about anything. His handyman skills kept him busy at home, too, where he delighted in his expansive yard, garden, and home workshop, and always had projects underway. When he passed, he hadn't quite finished the decorative tile in the renovated master bath and was probably irritated about leaving it incomplete! Pat cared for everyone in his way – through acts of service. He professed his love and concern through PVC pipe, tile grout, motor oil, and reminders to change your AC filters. There was nothing he could not build, fix, or restore, and his list of projects was never-ending. He was mischievous and wondrous and cantankerous. He collected treasures and treasured good friends. He loved finding deals and shooting pool, playing guitar and telling stories, counter cakes and chocolate doughnuts, chicken fried steak and an open seat at a diner. Waffle Houses across the nation will mourn one of their most devout followers. He was a music lover and accomplished guitarist. He and Laurie often performed together at church. The guitar-filled music room was the heart of their home. He worked at times as a stagehand and lighting specialist for musical events just to be there, in particular performances by Ft. Worth's own Tommy Alverson. Patrick loved animals and was never without at least one dog. In the Garner Family, we believe all good dogs go to Heaven, and there are no bad dogs, so he will be greeted by a whole pack of furry love. Every year, he took dozens of friends and family to the Stock Show and Rodeo, sporting his signature bandana, Stetson hat, and fringed leather jacket. Ever the tough old cowboy, Pat rode that last bull for all he was worth. He is survived by his beloved wife, Laurie Johnston Garner; three living children, Rachel, Sarah, and Daniel; twin sister Pamela (Doug) Garner-Taylor; and siblings Mariann (Edwardo) Garner-Wizard Vasquez, D.G. (Michelle Hedgecock) Garner, and Robert (Ginger Whitworth) Garner. He is also survived by nephews Amos (Linda) Harrison, Matt (Jessica) Kleinman, and Kevin Garner; nieces Caitlin (Marshall) Brown Schrader, Melinda (Jeff) Lunsford, and Cari (Josh) Jackson; great-nephews and nieces Ethan, Cooper, Elizabeth, Konner, Judah, and Maddox. He was predeceased by his parents, infant son Patrick Chapman Garner, and cherished aunts, uncles, and other cousins. Celebration of Life will take place on Saturday, August 27th at 11AM at St. Paul United Methodist Church in Hurst, Texas. Lunch will immediately follow the service. Fourth Day community members are encouraged to wear their crosses. De Colores! Memorials may be made in Pat's honor to St Paul United Methodist Church in Hurst, Kairos Prison International (Michael Unit or KOET), Handley Meadowbrook Lions Club, or charity of your choice.
See more
See Less
Services
Saturday,
August 27, 2022
Celebration of Life
11:00 am
St. Paul United Methodist Church
In Memory Of
Patrick Carl Garner
Help tell the story of your loved one's unique life. Leave a memory or share a photo or video below to show your support.