OBITUARY
Lewis Andre Jackson
December 3, 1961

–

April 25, 2022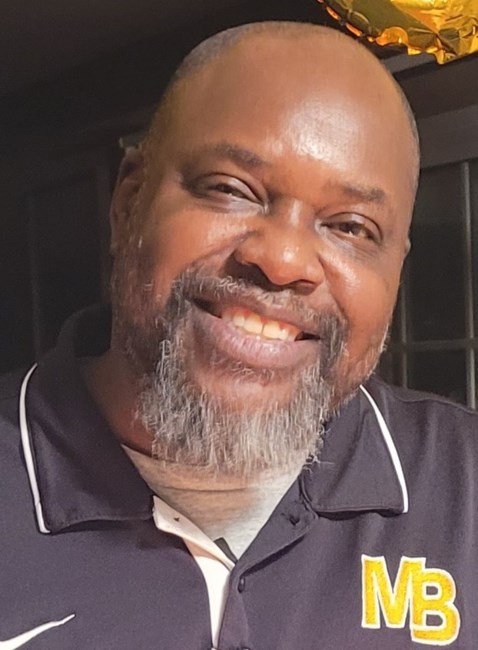 Lewis Andre Jackson December 3, 1961 - April 25, 2022 Lewis Andre Jackson was born December 3, 1961, in Jacksonville, Florida, to Lewis N. Jackson, Jr. and Elouise D. Jackson. From their union they had four children: Stanley, Faneice, Lewis, and Timothy. The Jackson family settled down in San Diego, California, where Lewis was a member of the Boy Scouts of America in his early years. The Boy Scouts helped plant the seeds of his core values – to be trustworthy, loyal, helpful, friendly, courteous, kind, obedient, cheerful, thrifty, brave, clean, and reverent. Lewis continued to embody most of these traits throughout his life. Though he was careful with his money, time, and energy, he always gave all that he could to others. All those who knew him would say he would give anything he could to those he held dear in his life and did until his last days. Lewis attended school in the San Diego area. He enjoyed delivering newspapers while attending high school, garnering high praises from his customers. His passion for football began with the Pop Warner League, Sea View team and then he continued to play wing-back and running-back positions for Mission Bay High School, San Diego, California. "Go, Buccaneers!" Lewis graduated from high school in 1980 and went on to attend Miramar Junior College, where he studied fire science to fulfill his lifelong dream of becoming a firefighter. While living in San Diego, Lewis met the love of his life, Janice, along with her three children. With a new job lined up, they moved to Fresno, California. Where Lewis focused his time and passion on selfless involvement within the community. He was a Neighborhood Watch Block Captain for six years and was awarded the "Outstanding Citizen Award" for his contribution to law enforcement and citizen involvement. Lewis was also honored by being elected to the City-County Chairperson position for the Fresno Police Department and Neighborhood Watch Association. Lewis was the founder and CEO of SAFE Patrol, his nonprofit organization. SAFE stood for Secure And Friendly Environment located in the City of Fresno. The SAFE's mission statement empowered neighbors to join a high visibility, non-confrontational patrol program in collaboration with law enforcement. This program and its principles had resulted in over 50 neighborhoods participating in the SAFE Patrol Program, including the cities of Fresno, Madera, Selma, and Easton. Lewis worked for the Mid Valley Fire District-Fresno County Fire Department/CAL FIRE as a Firefighter and was later promoted to Engineer. Lewis's years of dedication to his job in CAL FIRE from 1982 to 1995 culminated with an early retirement on April 1st, 1995. Lewis's spirit of community also inspired him to run for the City of Fresno Mayor position in 1996, where he placed 4th on the ballot. Lewis spent time as an assistant coach for Hoover High School Youth Football and later transferred to head coach position while continuing to teach football fundamentals, mentoring, and providing guidance to young adults from 1993 to 1995. Lewis led the Steinbeck Elementary Senior team as head coach in 1996. Lewis continued his passion for sports as McLane High School Athletics Manager, covering all sports from 2007 to 2010. Lewis received accolades from the students at Roosevelt High School for his presentation to the Sociology Living Class on Abstinence while he was employed at Planned Parenthood. Lewis's thought-provoking presentation engaged the student body so much they went on talking about the topic for days. Lewis and Janice were married and spent 40 years together. He was a loving and caring husband, a dedicated father to Frank, Jerard, and Jeanarta, and a loving grandfather to their nine grandchildren. Lewis and Janice's goals in raising their children included caring, pursuing a proper education, taking responsibility for their actions, establishing a strong work ethic, getting involved and not just being a spectator in life. With Lewis' support and guidance, all three of his children gained the success in life that he had hoped for as he raised them. His son Frank retired after 22 years of dedicated service in the United States Air Force. His son Jerard is a Safety and Security Specialist for the Fresno Unified School District. His daughter Jeanarta is the Principal at Vinland Elementary School in Fresno Unified School District. Lewis's foundation was of Godly principles; as he obeyed the gospel of our Lord and Savior Jesus Christ, by being baptized. Lewis tried daily in his walk with the Lord to exemplify his teachings, even in the times it was a struggle. Deep in his heart he held on to those Godly teachings to guide his life which included keeping company and sharing with others. He never met a stranger he couldn't talk to. Lewis is preceded in death by his father, Lewis N. Jackson, Jr., his mother, Elouise D. Jackson, and his mother-in-law Arcelia Proctor Watson. He is survived by his loving wife, Janice Elizabeth, Frank Jackson (Angela), Jerard Jackson (Kristi), and Jeanarta Coe (Ryan), grandchildren – Aleena Jackson, Khinara Jackson, Dominic Martinez, Andre Jackson, Rachel Martinez, Mariah Martinez, Sage Coe, Danika Jackson, and Jasmine Coe. In-laws: Eugene Proctor, Sr (Theo), Regina Godfrey, Cynthia Johnson, Eugene Proctor, Jr (Bertha), Rosemarie Tolson (Joe), Phyllis Baaith, Dr. Steven Proctor, Sr., Charita Proctor, Bryan Proctor; and a host of nieces, nephews, beloved relatives, church family, friends, and neighbors. Equally important are those very dear to his heart: Denise Jackson, Robert Wright, Brandon Parker, Geoffrey 'Lil G' Woods, and Cheyenne Boyd. We love you, Lewis, and we thank you for the love you demonstrated and gave to us unconditionally every day.
See more
See Less
FAMILY

Janice Jackson

Wife

Frank Nathaniel (Angela)

Son

Aleena & Khinara

Granddaughters

Jerard Vincent (Kristi)

Son

Dominic Martinez & Andre

Grandsons

Rachel Martinez, Mariah Martinez & Danika

Granddaughters

Jeanarta LaNae Coe (Ryan)

Daughter

Sage & Jasmine

Granddaughters
In Memory Of
Lewis Andre Jackson
Help tell the story of your loved one's unique life. Leave a memory or share a photo or video below to show your support.