OBITUARY
William S Whitehurst
July 15, 1922

–

January 3, 2012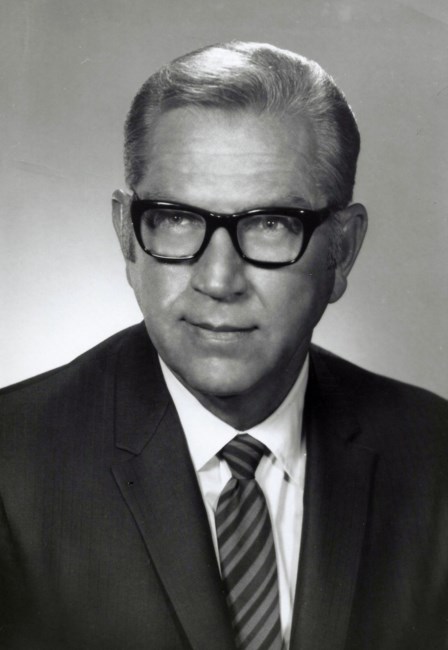 William S. Whitehurst, prominent Fresno businessman, civic leader and devoted and generous friend to countless institutions, organizations and individuals died at 89 on January 3, 2012. Mr. Whitehurst passed away in the early hours of Tuesday at Saint Agnes Medical Center surrounded by his wife and three sons. Bill was born in Sacramento, CA in 1922, moving to Los Banos, CA in that same year. He was already involved in his family's funeral business while still in grammar school and at the age of 16, along with his older brother Joel, assumed ownership of the business due to the demise of his parents. He attended Los Banos schools where he played high school football, later attending St. Mary's College of California on a football scholarship. Bill served with the U.S. Army in the Pacific and upon his return was elected to the Los Banos city council at the age of 21. It was also at this time that the family expanded their funeral chapels to Firebaugh, CA and Dos Palos, where he subsequently served two terms on that city's council. Mr. Whitehurst was a born entrepreneur and visionary, maintaining a lifelong enthusiasm for business. In addition to his early involvement in the family funeral chapels, he owned and operated an ambulance service for Merced, Fresno and Santa Clara counties until the mid-1950s. Other business ventures included owning and operating three ranches producing beef cattle and cotton as well as owning rental properties, apartments and a savings and loan, all in the Los Banos and Dos Palos areas. As a logical complement to his funeral chapels, Bill also opened a flower, gift and landscaping business, and secured his state landscape contractor's license. In 1958 Mr. Whitehurst expanded his business into Fresno, purchasing the Sullivan, Burns & Blair Funeral Home and subsequently built Fresno's Whitehurst Chapel in 1965. He also acquired Stephens & Bean Funeral Home in Fresno in 1968. Bill eventually owned and operated funeral chapels throughout the Central Valley. Mr. Whitehurst maintained a very active role in Whitehurst chapel operations up to and including this past year. Known for his gentlemanly ways, impeccable dress code and his sense of humor, Mr. Whitehurst was at ease in any situation, including the sometimes raucous and smoke-filled rooms of local, state and national politics. He understood and embraced the idea that business, politics and charity are of equal importance to the quality of life in his community, nation and the world. Following his early terms as city councilman, he was tapped as Fresno County Campaign Chairman for Presidents John F. Kennedy (1960) and Lyndon B. Johnson (1964). He served in the same capacity for California Governor Edmund G. Brown in his successful 1962 bid. Mr. Whitehurst was committed to his work as a member of the California Highway Commission from 1963 to 1970, spearheading the renovation of the stretch of Highway 152 leading out of Los Banos and known as "Blood Alley," the state's deadliest road. During his tenure he also met disappointment, working diligently but unsuccessfully alongside his friend Walt Disney to develop the Mineral King area, potentially among the world's finest natural ski areas. He was understandably proud to spearhead his son Dan's successful election as Fresno's youngest-ever mayor. Mr. Whitehurst's interests and enthusiasms were vast. He was a prodigious and eloquent letter-writer and counted among his correspondents heads of state both foreign and national. He proudly displayed letters from, among others, Queen Elizabeth, the Queen Mother and his friend President John F. Kennedy. His letters to friends and family were of equal importance to Bill and were written with a recognizable warmth, wit and artistry of language. A longtime employee of the Whitehurst organization recalled receiving a letter from Bill during each day of a lengthy hospital stay. Bill's thoughtfulness was always apparent in the gentle and compassionate way he treated people throughout the community. He once said that his business brought him "a great deal of satisfaction because it has given me the opportunity to become close with so many families, even if it is under circumstances which are not the best." His passion for the betterment of his world and his devotion to his church was most profoundly recognized when Pope John Paul II awarded Bill the prestigious Benemerenti Medal, an award created by Pope Gregory XVI in 1831 to recognize the work of outstanding Catholics in service to the Church and in commitment to their community. Bill's work on behalf of others is further illustrated by his two terms as President of the Fresno County Chapter of the American Cancer Society and by his service as a member of the Board of Trustees of Saint Agnes Medical Center, when the hospital was still located on Floradora Avenue. It was Bill's vision that predicted and drove the expansion and relocation of Saint Agnes Medical Center to its present location on Herndon Avenue -- a move which essentially shifted the city's population center northward. Bill also was the founder of the Safe-D program, a then-innovative program to improve the driving skills and safety of teens. He was a director of the International Institute and devoted his considerable energies to countless additional committees and organizations. While only Bill himself truly knows how many quiet acts of kindness he performed throughout his life, his gift of Scout Island to the San Joaquin River Parkway brought him particular satisfaction, knowing this key piece of property would enable the Parkway to develop significantly, therefore providing enjoyment to people of the Central Valley always. He was preceded in death by his father Joel, mother Anna and his brother Joel. Mr. Whitehurst is survived by his wife, Ann T. Sullivan Whitehurst, children Daniel, Jane, William, Winston and Warren Whitehurst and his sister Betty Taylor. He is also survived by five grandchildren and four great grandchildren. Recitation of the Rosary will be held on Friday, January 6, 2012 at 7:00 p.m. at the Shrine of St. Therese Catholic Church, 855 E. Floradora Avenue in Fresno. A Mass of Christian Burial will be held Saturday, January 7, 2012 at 11:00 a.m., at the Shrine of St. Therese Catholic Church. Donations may be made to The Mother Teresa of Calcutta Center and the Missionaries of Charity, HO 54A (AJC) Bose Road, Calcutta INDIA 700016; The Nazareth House, 2121 N. First St., Fresno; and to the Sisters Pious Disciples of the Divine Master, 3700 N. Cornelia St., Fresno.
See more
See Less
Past Services
Saturday,
January 07, 2012
Funeral Service
In Memory Of
William S Whitehurst
Help tell the story of your loved one's unique life. Leave a memory or share a photo or video below to show your support.