OBITUARY
Dr. F. Peter "Pete" Simmons
June 11, 1926

–

January 22, 2018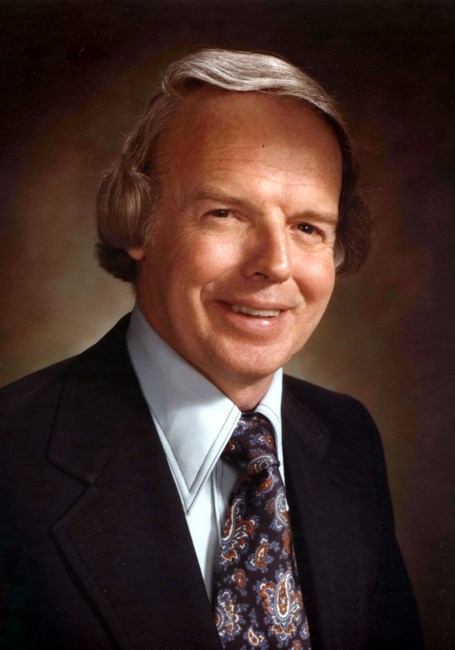 The science community lost one of its eminent members with the death of F. Peter Simmons, whose career of design and development in the evolving field of electronics culminated in the development of the Large Space Telescope (LST), later renamed the Hubble Space Telescope. Pete Simmons passed away at his home in Battlement Mesa, Colorado on January 22, 2018 at the age of 91. He was born to Andrew Charles and Alice Barr Simmons in Palmerton, Pennsylvania on June 11, 1926. When only nine years old, Pete showed an early interest in science when he became the youngest licensed amateur (ham) radio operator in the country. In 1944, just out of high school, he was drafted into the Army, and trained future radio operators in The Infantry School at Ft. Benning, Georgia. Continuing his interest in Science, Pete studied electrical engineering at George Washington University (GWU) in Washington, D.C. While there he showed he also had skills in perseverance and influencing people when he convinced the University to authorize him to direct a crew of students to build the first university sponsored float for the 1949 Inaugural Parade. Not until 60 years later did GWU have a second float in the 2009 Inaugural Parade, and to honor the occasion, invited Pete to ride on this float as their Honorary Float Chairman. Pete's first job was with Pittsburg Steel Company where he designed and built the first high-frequency induction furnace used as a faster way to analyze small steel samples in the manufacturing process. This is the same technology that is used in microwave ovens today. Then, at National Cash Register Company, he developed magnetic spot recording, with magnetic numbers, to automatically read cash register paper tape receipts. This technology is still used in our checking systems today. In 1952, Pete and Dottie were married, and after a two month honeymoon canoeing around the Rangeley Lake Region of Maine, the fulfilled one of their dreams by buying a small island, on Richardson Pond, complete with a main lodge, surrounded with small one bedroom camps, and a boat house. On this property the operated a hunting and fishing business, "The Island", where Pete was a Registered Maine Guide. On "The Island" they welcomed the birth of the first of three children, a son, Gordon, in 1954. A daughter, Gaye, was born in Middletown, Connecticut, in 1955, followed by their last child, a son, Peter, born in Rochester, New York, in 1956. In 1961, while employed as Chief Engineer of Cadre Industries, Pete developed the first fully transistorized citizen band radio, the Cadre 500. This technology is used in cell phones today. Simmons had a near brush with death while flying his Cherokee 140 from Long Island to his summer home in Tupper Lake, New York. He was caught in a downdraft over the high peaks of the Adirondack Mountains, and crashed his plane on August 9, 1969. After a massive search by the Civil Air Patrol, his plane was found and he was rescued. He had multiple severe injuries, but he survived. The plane's propeller was retrieved, and is on display at the Adirondack Mountain Museum in Blue Mountain, New York. Simmons was the first pilot to be found still alive by the CAP after an airplane crash in the Adirondack Mountains. In 1964, At Grumman Aerospace Corporation, he became deeply involved with advanced technology projects. He was Technical Director of Antisubmarine Warfare Engineering, where his team developed the Slant Range Sonar Detection System for the U.S. Navy, a technology still in use today. Simmons then became Director of Military Space Systems, leading a team that developed a precision naval ship positioning system using synchronous orbit satellites. This was the forerunner of the Global Positioning System (GPS) used today. As Director of Space Astronomy, his team developed and built the first telescope in orbit, the Orbiting Astronomical Observatory. Grumman went on to build a series of OAO's with increasing mirror sizes up to OAO 4, a three meter mirror. This name was changed to Large Space Telescope (LST), then to Hubble Space Telescope (HST), still in orbit today. In 1972, Congress cancelled the funding for the LST program, stating that the American tax payer was not interested in Space Astronomy. They wanted more schools, bridges, and roads. In order to show public interest, Simmons convinced Action Comics to show Superman using the LST in their December, 1972 edition, That bold move helped convince Congress to restore funding for the LST program. Simmons was invited to serve as Chairman of the Space Astronomy Session of the Ninth International Symposium on Space Technology and Science, held in Tokyo, Japan in May, 1971. During the latter part of his career, Pete continued his involvement in the advanced technology field. At McDonnel Douglas his team developed the Flying Fire Engine that was featured on the April, 1979 cover of Popular Mechanics. In 1989, Pete retired from United Technology Corporation where he had served as Corporate Vice President of Space Programs. Over the years, Simmons was honored by many organizations. The prestigious Explorers Club elected him a Fellow in 1980 for his pioneering role in Space Exploration. The Smithsonian National Air and Space Museum requested his scale models of the Orbiting Astronomical Observatory, the concept of the original Space Station, the Hubble Space Telescope, and his technical papers and memoranda on Space Astronomy, all now permanently archived at the museum. The State University of New York (SUNY) honored Simmons on May 27, 1987 with a Doctor of Science degree with a Citation recognizing his accomplishments that have added to the knowledge of mankind. His commencement address, "Dare to Be Different", was reprinted in the August 7, 1987 Congressional Record. During retirement, Pete was active in a number of community service activities, serving on the Adirondack Park Local Government Review Board, the Garfield County Land Use Plan, and as President of the Glenwood Springs Community Concert Association he helped put the concert series on a firmer financial footing. Simmons was called out of retirement to serve as Management Consultant to the Space Telescope Science Institute during its initial start-up phase in the early 1990's. Simmons is noted for his Hubble Space Telescope color slide presentation that he has been invited to give in venues around the world, including the famous Wheeler Opera House in Aspen, Colorado. He donated his Hubble slide collection, the largest in the world, to the Parachute, Colorado Public Library. Pete and Dottie moved to Battlement Mesa, Colorado in 2005. In early 2012, they completed a three year effort of writing their 2 volume book, "What a Life", a chronical of the highlights of their life together. Simmons was preceded in death by his wife of 60+ years, Dorothy; his son, Peter Craig Simmons; his sister, Betty Ann Brown; and his brother, Donald Jerome Simmons. He is survived by his son, Gordon Scott Simmons, his daughter-in-law, Olivia Vallier Simmons, both of Scotts Valley, California; his daughter, Gaye Lucille Simmons, of Essex Junction, Vermont; and four grandchildren.
See more
See Less
Services
No services are scheduled at this time. Receive a notification when services are updated.
RECEIVE UPDATES
In Memory Of
Dr. F. Peter "Pete" Simmons
Help tell the story of your loved one's unique life. Leave a memory or share a photo or video below to show your support.