OBITUARY
Martha Aye Danhof
November 29, 1926

–

August 3, 2022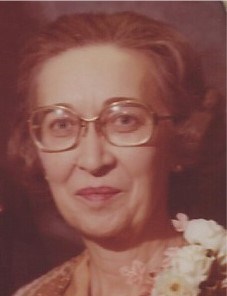 Our precious Mother and "Gamma", Martha Aye Crouch Danhof returned to the arms of our Lord on Wednesday, August 3, 2022. She had been in declining health for the past year since the passing in July 2021 of our father and her husband of 71 years, Ivan Edward Danhof. She was also preceded in death by her parents, Lue Allen Crouch and Greta Millar Crouch, and by siblings, Dorothy Jean Crouch Brown, Allen Millar Crouch and Charles Lue Crouch. She is survived by sisters-in-law the Reverend Phyllis Danhof Speck of Dallas, and Moira Lee Crouch of Grand Prairie as well both biological children and children that the family always refers to as those "God-given" via divine intervention. The children include Sadir Ahmad of Grand Prairie, Rev. Janie Marie Danhof Slaten of Cedar Hill, Mark Edward Danhof of Grand Prairie, Lucinda Kay Johnson of Grand Prairie, Dr. Martha Lynn Danhof of Fort Worth, Masahiro Tajima currently residing in Sweden, Gary Phillip Danhof of Lubbock, and Dr. Faiz Behsudi of Virginia. Her children-in-law include Debra Danhof of Grand Prairie, Melody Danhof of Lubbock, David Bourland of Fort Worth, Harry Slaten of Cedar Hill, and Liz Behsudi of Virginia. Grandchildren include Allen Read, Robert Danhof, Brittany Danhof Pillers, Alyssa Ann Belcher, Hunter Danhof, Jennifer Danhof Baxter, MacKenzie Slaten, and Emily Belcher. Great grandchildren include Benjamin Read, Chase Pillers, Zoe Danhof, Wren Danhof, Molly Pillers, Duke Read, and Maisie Baxter. Survivors also include 8 nieces and nephews and 6 great nieces and nephews. Gravesite services are scheduled for 10 a.m., Thursday, August 18, 2022, at the Grand Prairie Memorial Gardens Mausoleum located at 3001 South Belt Line Road, Grand Prairie, Texas 75052. The Rev. Carol Speck Waters will officiate. The family asks that in lieu of flowers memorials be made in her honor to Immanuel Presbyterian Church, P.O. Box 535062, Grand Prairie, Texas 75053-5062. The family is planning to hold a joint memorial service for both Ivan and Martha Danhof at the church in October. A Life Well Lived in Loving Service Our Mother was an intelligent, artistic, sensitive, determined and loving individual. She never shied away from hard work and made sure we all learned the basic skills necessary to be both helpful and productive regardless of our circumstances. Mother rarely if ever was not in motion. She was a doer and multi-tasker extraordinaire. Under her tutelage we learned to sweep, iron, cook, do laundry, make beds, clean, mop, paint, take care of our critters and most importantly, take care of our dear ones. She was particularly proud of the fact that all her boys were accomplished cooks – with Gary being a professional! She was also insistent that we girls know how to sew. A life-long Christian, she lived her faith and set an example for us and everyone who knew her. Her greatest talent and most profound legacy are her boundless ability to love and to care for others. She asked so little and gave so much. Her humility and unwavering support for all of us was ever present. She was the living embodiment of the perfect love described in Second Corinthians. She selflessly gave of her time and talents to our Daddy, to us, to her parents, brothers and sister, cousins, church family and anyone else that God put in her path to help. And He did that very often over the years! Many times, her efforts in taking care of Daddy and of us meant that she was not taking care of herself. Something we were aware of only when we were older and learned that not everyone in the world was blessed with a "Mommy" as wonderful and loving as ours. She was always there when we needed help, many times without us even realizing it or asking for it. Trained as a teacher, she helped us all with our homework, science projects and hobbies while cooking dinner and doing laundry. She was the consummate listener and advisor. She cared and cared constantly and without reservation. Her mothering and counsel extended far beyond the family to all those who came to her in need of comfort and support. Not only did she demonstrate these precious and priceless capabilities, but she was able to instill them in all of her children, both biological and adopted. Her greatest legacy is that she taught us all how to love and care for others in the same manner as Our Lord Jesus Christ. She is the epitome of Christian love. She taught us to be grateful for everything we received both materially, emotionally and spiritually. She was thrifty to a fault and never wasted anything. She was a recycler and "upcycler" before the terms were invented! Often times this penchant for preservation ended up with her saving many potential treasures that may or may not have ended up with any future useful purpose. Martha was born in Dallas on November 29, 1926, to parents Lue Allen Crouch and Greta Millar Crouch. She joined older siblings Dorothy Jean and Allen Millar. Younger brother Charles Lue joined the family in 1932. In her early childhood the family resided in Dallas while her father worked at the Ford Motor Company assembly plant in south Dallas. Our mother was quite the storyteller and she entertained us often with stories of her childhood adventures and the many activities the family joined in pursuing. The family spent the lean years of the Great Depression in their home on Parry Avenue. Despite living in the City of Dallas, Grandmother had a cow for milk which was inspected by the city's health department from time to time. The family also raised rabbits for meat and sold them to bring in additional revenue to the household. The backyard featured an extensive garden which regularly produced vegetables for the dinner table. We listened with delight to Mother's stories of urban farming and also her schooling. Martha attended Dallas public schools excelling in both academics and the arts. A straight-A student, she graduated from Woodrow Wilson High School in 1944. In both junior high and high school, she participated in the marching band and choir. Although she would never admit it, Mom did go outside the traditional female role in her band participation as she was an accomplished drummer playing the tympany drum in concert and the snare drum in marching band. At that time, these instruments were pretty much left to the boys, and she broke new ground at Woodrow Wilson as an outstanding drummer. Blessed with a beautiful soprano voice, Martha performed in musical theater and operettas in junior high and high school. We delighted in her recounting of the productions and her singing the various songs she learned for each musical event which she could sing from memory. Her music was one of her true life-long passions and one she shared with our beloved Daddy. She also excelled in penmanship and was determined that we would all follow in her footsteps. Even when we were in grade school, she would hold penmanship workshops disguised as "fun activities" to make sure we were writing neatly and legibly. These efforts also included her giving us lessons in cursive writing in later years. While growing up in south Dallas, the family home was just blocks from Fair Park. Mother and her older siblings were frequent attendees at the World's Fair held at Fair Park in honor of the State of Texas's 100th anniversary of statehood. The Texas Centennial Exposition was held from June 6 to November 29, 1936. It was followed by the Greater Texas and Pan American Exposition in 1937. During those months, Mother, Aunt Dorothy and Uncle Millar took every opportunity to go to the park and experience the many exhibits and attractions. Her vivid descriptions of the fairs for us made us feel like we, too, had experienced these events and made the State Fair a special place for us, as well. Mother did take us to the fair on public school day where we were once again acquainted with the wonderful memories of her childhood adventures there. Soon after Martha's graduation from high school, the family moved from Dallas to Grand Prairie. In the summer of 1944, our grandparents purchased the 100+ acre Sunnyvale Farm on Sunnyvale Road in Grand Prairie. This move was a return of both Martha's parents to their childhood hometown. When the Crouches purchased the property, the farm was being operated as a summer camp and featured dormitory buildings, a dining hall, a performance hall, a park and a large barn equipped with dozens of saddles and tack for numerous riders. It was also the location of one of the first cement swimming pools in Dallas County. The swimming pool was constructed near the natural pond that was also used for both swimming and fishing. The north boundary of the farm was the West Fork of the Trinity River. In addition to the original farmhouse where the family lived, there was an additional residence that became the home of Grandmother's mother, Jenny Melissa Millar and her sisters, Auntie Florence and Aunt Etta. The farm also included fruit orchards, berry patches, dedicated fields for raising grain and hay crops, and pastures for cattle, horses, goats and sheep. The four Crouch children joined their parents in taking over operation of the camp and farm. The family operated the camp for the next 4 years with the last campers present in the summer of 1949. Martha did her part helping with the camp and farm operations while attending college and working part time. She shared responsibility for taking care of the animals and harvesting fruit from the orchards. (We, too, had the chance to pick sugar pears from those same trees and blackberries from the berry patches and enjoyed the pear preserves and blackberry jam our Grandmother made each year.) We heard many stories about the camp operations and the farming activities. Mother shared her memories of an orphaned lamb, which she named "Lammie Pie" that slept in a basket in the farmhouse; of Danny, the farm dog who was tragically poisoned on the day of our parent's wedding in January 1950; and of the raising of 100 turkeys as part of her college curriculum. Mother shared with us her happy memories of the many church and family picnics and parties at the farm including fireworks and swimming in the pool. She described the huge spreads of homemade goodies supervised by Grandmother with help from Mother and Aunt Dorothy including fried chicken, fried fish, salmon croquettes, potato salad, and homemade ice cream – vanilla and peach. With the move to Grand Prairie, the family began attending the First Presbyterian Church in Grand Prairie, where our Grandmother Crouches' family had been members for decades. Soon after the Crouches began attending, Rev. Benjamin John Danhof became pastor of the church. Rev. Danhof was originally from Michigan and came from a Dutch Reformed Church background. The family moved to Texas after Rev. Danhof's recovery from a major illness. Along with Rev. Danhof came his family including wife, Lois Dena Vandenburg Danhof and children, Marie, Johnny, Ivan and Phyllis. It was at church that Martha met Ivan Danhof, the love of her life and our dear Daddy. The two shared a love of music and singing and developed a close relationship through church activities and their both attending what was then North Texas Agricultural College (NTAC) (The forerunner of the University of Texas at Arlington) in Arlington together with other family and church members. The college was at that time a 2-year school with agricultural and liberal arts curricula. Martha and her older sister, Dorothy, played a key role in the attendance of Grand Prairie students at NTAC. They provided the transportation for both family and friends (including Ivan) in an old 1938 Plymouth business coupe that had only one seat (and not a very good one at that) and a back seat area occupied by boxes and buckets that provided additional seating for the half dozen or so daily riders. This vehicle was purchased by our Grandfather, Allen Crouch in an effort to support the higher education ambitions of his children, extended family and church members. Neither Dorothy nor Martha began the chauffeuring effort with any driving experience. Mother shared numerous stories of the trips from Grand Prairie to Arlington and back with the car piled high with students and books that many times ended up tossed and turned on the country roads. After completing their studies at NTAC, Mother and Daddy continued their college educations at North Texas State College (now North Texas State University). Mother graduated with a Bachelor of Arts degree in Spanish with a minor in elementary education and a permanent teaching certificate. While in college and after graduating from North Texas, Mother began working at Moore Funeral Home in Grand Prairie where she served as office administrator. After earning his Bachelor of Science degree in microbiology at North Texas, Daddy continued his studies earning his Master of Science degree in microbiology. Daddy then pursued further graduate studies in physiology being accepted into the doctoral program at the University of Illinois at Champaign-Urbana in late 1949. On January 22,1950, Mother and Daddy were married by our Grandfather, Rev. Benjamin Danhof in the home of Mother's Uncle and Aunt Sherwood and Aileen Roark on Church Street in Grand Prairie. They left the next day for Illinois so that Daddy could start his doctoral studies. Mother's brothers and sister managed to send our mother off with a suitcase full clothes and several pounds of uncooked rice as a practical joke. As could be expected from our Mother's frugality and ability to find and use the value of everything, she harvested the rice from her suitcase. Mother told us that they were able to have many dinners from the rice as a result of the harvesting of the wedding rice. While living in Illinois Mother and Daddy attended a local Presbyterian Church in Champaign where they continued to collaborate in singing with Daddy playing the piano and organ. This experience solidified the combining of their vocal talents in inspiring duets. Their time in Illinois concluded in the summer of 1953 with Daddy completing his graduate studies earning the Master of Science degree in nutrition and the doctorate in Physiology at the University of Illinois. While our parents were living in Illinois, our Grandfather, Benjamin Danhof, founded our family church, Immanuel Presbyterian Church of Grand Prairie. Both the Danhof and Crouch families became the founding members of this congregation which is an active fellowship to this day. Immanuel Church became the center of Martha's and Ivan's Christian lives and remained an important part of their lives and loves. The couple returned to Texas with our Daddy securing a position as an assistant professor of physiology at Southwestern Medical School in Dallas. He began his teaching in the fall and in December Mother began her life-long career as "Mommy" with the birth of Janie Marie. Mother and Daddy and Baby Janie lived in a second-story apartment in Oak Cliff from 1954 to the spring of 1956. With the arrival of Mark Edward in May of 1956, the family returned to Grand Prairie. The young family purchased a brand-new brick home featuring the latest technological advancement of central air conditioning. Mark came home from the hospital to the new home on Church Street, just a few blocks from where the couple had married in 1950. Sister Martha Lynn and brother Gary Philip joined the family in 1957 and 1958 respectively. Our Mother certainly had her hands full with 4 children all under the age of 6. Janie recalls Mother enlisting her aid in "watching" the dryer full of diapers and then being instructed in how to remove them and fold them. Janie wore out her doll carriage hauling her brother Mark from place to place in the house and outside in the carport. While Mother supervised the growing brood, Daddy began attending Southwestern Medical School as well as teaching at the institution. Daddy graduated from medical school in 1962. Our Mother was the center of our universe as small children. She was the consummate care giver, teacher and parent. Mother was a constant in our young lives. Even as a young mother, our Mother did not dress up and wear a lot of makeup. That was not the way she was raised, and she certainly did not have a lot of time with looking after the four of us to spend time primping. But from time to time, she and Daddy would be required to go to social functions which required her to dress up and get her hair fixed. Mother wore her hair nearly the exact same way from her college days to the end of her days. We all knew exactly what our Mother was supposed to look like. So, when she would be required to go and get her hair done for special events, it was the 1960s and the hair style of the day was not what we were used to seeing on our Mother. One of our most famous and often recounted stories involved one of these times. When we were little, Mother did not drive and did not have her own car. So when she needed to go somewhere, her mother, our Grandmother, would take her while we were watched by a family member or neighbor. In this well remembered instance, our Grandmother let our Mother out of the car at our house. Mother was returning with the latest bouffant 1960s bubble hairdo. We heard the car and the four of us collected around the front door to greet our Mother. When we saw her, the four of us collapsed on the floor in tears because she did not look like our Mother. Unable to explain her change of appearance and also unable to get us to accept her new look, our poor Mother combed all the teasing our of her hair, washed it and put her hair back the way it normally appeared. Now that's one special mother!!!! She remembered that event and recalled it just a few months ago during her last visit to the beauty shop. During the years when Daddy was in medical school, feeding a family of 6 on a limited budget was Mother's challenge. She met this challenge with near-miraculous results. What she could do with a can of spam is legendary in our family. As adults, we learned that there is actually a Spam museum in Austin, Minnesota. We all firmly believe that to be complete, this museum should have our mother's portrait on display. Her spam recipes included spam patties, broiled spam with pineapple slices, diced spam in mushroom soup over potatoes or rice, spam and scrambled eggs, grated spam salad with boiled egg and pickle relish and of course, fried spam. She could create equally sumptuous meals with cans of Campbell's soup and a loaf of bread. Sunday night was always soup night after Vesper Services. Bean and bacon and cream of mushroom were the old standbys accompanied by grilled cheese sandwiches. After we acquired our first television in 1957, we enjoyed our Sunday evening soup and half sandwich with Davy Crockett on Walt Disney's Wonderful World or an episode of Lassie. And as many families growing up in the 1950s, it was a rule passed down from both Grandmothers that we have calves' liver and onions at least once a week. Admittedly, this was not a dinner that we looked forward to, but with Mother's added breadcrumbs, it was tolerable. And besides, it was supposed to be good for us and keep us from getting sick!!! With Daddy's medical career launched, Mother focused on the raising of the four of us, her church work and the family home. She sang in the choir at church continued to sing duets with our Daddy, helped with Sunday School and Vacation Bible School and got us started in school. As we grew, our various interests and talents began to emerge. Mother encourage us all and managed to arrange lessons and activities to support our budding skills. She found an art teacher one street over for Janie and had Mark signed up for piano lessons with the piano teacher just a few blocks up the street. As great a Mother as she was, our baby brother, Gary, tested her patience and her herding skills. One of our most memorable instances was at the age of approximately 2 years, our baby brother had developed a serious objection to wearing clothes and to following directions in general. One day, Mother had him in the bathtub after one of his many muddy excursions in the backyard. As we recall, the Fuller Brush Man, who routinely stopped to sell Mother cleaning aids, appeared at the front door and rang the doorbell. One of us opened the door and suddenly here came Gary soaking wet out of the bathroom, out the front door, past the Fuller Brush Man, out on the street and down the hill toward the field at the end of Church Street with our Mother in hot pursuit a towel in hand. She did finally catch up with him and carried him back up the hill to the house with the three of us gasping in horror at his wild ways. Mother took it all in stride and we all spent many occasions laughing about Gary's antics. In 1963, our parents purchased a wooded acre lot in Wildwood Oaks just across the road from Mother's parents' Sunnyvale Farm. Daddy and Mother then spent the next year designing and building our family home. What a delight for us to be just a couple of blocks from our beloved Grandparents and the wonders of Sunnyvale Farm! We moved into our family home in 1964. With several additions and renovation later, the house grew to accommodate the growing family. Our house was the gathering place for the neighborhood kids with Mother running a short order kitchen including "Mother Burgers." Mother held "study hall" each afternoon at the kitchen table. We would sit in our respective spots and do our homework with her working on dinner, doing laundry or ironing while we interrupted her with questions. Our dinner time was our family time, and we always ate late. Mother made dinner and had it on the stove, but it was served only after Daddy finally returned from work at the medical school or his medical office. With the move to Wildwood Oaks, we also acquired our first pet, Tar Baby, a black long-haired kitten who had been victimized by older children in the neighborhood. Tar Baby became our family mascot and had our Mother well trained to meet his needs. He was an inside/outside kitty who would come to Mother's bedroom window and bang on the screen and meow to be let in at all hours. During the day, he would make his presence known by jumping up on the kitchen window over the sink or simply banging on the back door with a single meow. Our Mother truly loved Tar Baby as we all did. He added a new dimension to the family. Some of the most memorable stories include the time when Mark was making cake in the kitchen and managed to spill it all over Tar Baby as he sat on the floor eating his kitty kibbles. Getting cake batter off of a big black cat involved the efforts of Mother and all four of us. Another infamous Tar Baby story was the night we were all sitting at the dinner table eating. Tar Baby signaled via his normal system that he wanted to come in. Our Daddy asked brother Gary to go let him in. Gary opened the back door and in came Tar Baby carrying a very large, and very alive rat that he carried into the kitchen and deposited next to our Mother's chair. The rat ran and the four of us levitated out of our chairs with serious hollering. Mother quickly grabbed the nearby broom and began herding the rat back to the backdoor from whence he had come. The rat was finally successfully relocated outside, and a very disappointed Tar Baby retreated to the living room while we finished our dinner. Tar Baby was the first of beloved kitties that joined the family as "walk ups" from the neighborhood. Miss Muffet, Diminuette, Harriett, numerous kittens who were adopted out through the combined marketing efforts of Mother and we kids and finally, little Sadie Rae, the precious little dog who brought daily joy and comfort to both Mother and Daddy over the past few years with Mark and Debbie's assistance. Even near the end of her days, Mother found comfort in petting Sadie's head as she sat next to Mother's chair. With the four of us getting older and involved in many activities and lessons, Mother became the chauffeur for all of us as well as our friends. She made daily runs to several schools as well as to the stores for groceries, our endless need for stuff school and our clothes. She also enjoyed working in the yard and was a founding member of the Oaks and Acorns Garden Club along with her next-door neighbor and dear friend, Marguerite Patton. She loved attending the garden club meetings and spent hours in the yard raking leaves, tending her plants. Now the ironic thing about all this is that Mother could kill just about any pot plant she ever laid eyes on. We are not really sure whether they were just over-watered or over-loved but there were many tragic moments for her over the years when she would finally give up on an orchid or a rare exotic plant that had been a gift. The Crouch side of the family apparently possesses a particular genetic characteristic that runs deep in all the females of the clan. And that genetic predisposition is the uncontrolled need to pull weeds whenever and wherever they are identified by the Crouch women. Our Grandmother could not even walk down the sidewalk at church without stopping to remove the offending plants. Mother's sister, Aunt Dorothy, also demonstrated this uncontrolled penchant for weed removal. And Mother was certainly no different. She spent hours pulling weeds at our home and at the Danhof Building. She even managed to break her wrist while trying to get a stubborn weed out of the vine bed in front of the office building when she was in her early 80s! Now all those family and friends who know our dear Mother are acutely aware that she did not share the genetic predisposition of the Danhof clan for wanderlust – the desire to travel and explore new lands, new places, new and different cultures. But she dearly loved our Daddy and so, she spent her entire adult life traveling around the world and experiencing different cultures that she probably never sought or desired. Daddy loved to travel, and he used our various family trips as a way of educating us. Mother was right there with him doing all the preparation and logistics for herding 4 kids to various locations on multiple continents. Our first European adventure was the first summer after Daddy finished medical school. Our Daddy always had his 35mm camera around his neck and was busy recording the experiences for posterity and for future slide shows for the family back home. Mother was consumed with trying to keep up with the 4 of us, getting us bathed, fed, dressed and packed up for the next day's adventures. There were many trips for the entire entourage to Europe, Mexico, the Caribbean Islands, later including Daddy's mother, our Grammie, as child wrangler to assist Mother in trying to ride herd on us. Most of our adventures involved transportation in rented vehicles. Mother was map holder and navigator while Daddy drove. We also experienced many walking tours of cathedrals, museums, towns, ruins, you name it, we trekked through it. Now on the face of it, this should not be hard. But since our Daddy could walk literally at the speed of light, the rest of us, with Mother bringing up the rear, were in a situation of a lightspeed forced march to keep up with him. There were several instances where she was unable to keep up the pace and we managed to lose track of him. Once instance was at the Tower of London when we all made it back to the tour bus with no sign of Daddy or brother Gary. Eventually, they turned up having taken a side trip to another part of the site with no warning or notice. There were similar instances in the jungles of Mexico and on the island of Saint Martin where our poor Mother ended up falling in a ditch while trying desperately to keep us together and keep up with Daddy's breakneck pace on a dark road on the island. But all of these early trips and adventures were just the warm-up to the major foreign event. In 1968, our Daddy was selected to serve as a Fulbright Scholar in the U.S. Government-sponsored cultural exchange program for scientists and physicians to teach and conduct research in foreign countries. He served as a clinical professor at the University of Nangrahar in Jalalabad, Afghanistan in 1969 and 1970. This assignment included taking the entire family – Mother and 3 of the four of us to live in Afghanistan during his tenure. The family took up residence in a large house and compound in Jalalabad Mother took on teaching responsibilities for Mark, Martha and Gary. She was also responsible for running the house and coordinating the purchase of food and supplies. Our brother Ahmad joined the clan with the move to Jalalabad as House Manager for the family. Ahmad would consult with Mother on what as available in the family larder and then go to the nearby bazaar to purchase needed food. He would frequently return with a large chunk of freshly butchered animal which was then assessed as to determine what could be prepared from it. Mother tried to make the Jalalabad house as much like home as possible. She enlisted Ahmad's help in trying to find a tree that could be used as a Christmas tree for the 1969 Christmas celebration. Ahmad called on his cousin, Aktar, to locate a tree. The first attempt did not meet with Mother's approval. It was scraggly and was not really able to hold any decorations. After further consultation with Ahmad, somehow or another an acceptable tree was brought to Mother. She later learned that it had been procured from the private garden of the Shah of Afghanistan's Jalalabad retreat. Mother gained a great appreciation for Afghan cuisine and with Ahmad's help became proficient in its preparation. Her favorite go-to Afghan dish was Kabuli. Kabuli consists of cooked rice, shredded carrots and raisins. This menu item became a standard for our family dinners. The Afghan adventure not only added Ahmad to the family, but also one of Daddy's medical students at the University of Nangrahar, Faiz Behsudi. After completing his medical training in Afghanistan, Faiz joined the family in Grand Prairie and completed his basic medical training in Texas in 1972. Mother's limitless ability to love and care for others led to the addition of other children. Sister Cindy joined the family in 1973 after losing both of her parents while she was in high school. Mother opened her heart to our Japanese brother, Masa, was an FSA student hosted by sister Martha Lynn in 1974. Mother took care of each child with the same dedication and purpose as the four of us. And her commitment was lifelong. She always had time for each of us regardless of what she had going on. Over the years, Daddy and Mother spent untold hours together taking care of our beloved church and in preparing music for the services. Our Daddy was always writing new music for the church and authored an entire Christian Cantata documenting the key appearances of Christ. Mother was very supportive of his efforts and she, along with us kids, were often volunteered to gather around the grand piano in the den and try and sing while sight-reading Daddy's tiny handwritten musical scores. As musical director and organist for our church, he also was inspired on many Sunday mornings to present Mother and the other choir members with new anthems that he had just acquired or written and then insisted that we sing them for service for just one sight-reading attempt. Mother was always unnerved by these requests, but she usually ended up giggling to herself over the musical missteps that resulted. Mother and Daddy's commitment to our family church included the planning and execution of numerous maintenance and renovation projects which involved Mother sanding, painting, cleaning and otherwise fixing things that were not considered up to par. Daddy also added to the musical repertoire of the church which required Mother's participation including his purchase of a set of choir bells. She patiently participated in all of these added worship elements with the same enthusiasm and commitment as our father. Mother and her sister, our Aunt Dorothy, were also the keepers of the church kitchen. All fellowship dinners and potluck suppers were coordinated and managed by the two Crouch sisters with the rest of us dutifully carrying out our assigned tasks. After retiring from the Medical School in the 1980s, Daddy opened up his medical research laboratory and medical practice in Grand Prairie. Mother took on a new role as office manager, accounting department, medical assistant. The business moved to the newly constructed Danhof Building in 1983 where Daddy had dedicated laboratories, medical offices, and separate offices for the Pipe Organ business and the Aloe Vera nutritional products business. With this move, Mother's duties were expanded to include building management and maintenance. Mother's role at the office gave her even more opportunities to witness her faith and to be counselor and confidant to family and friends in need of comfort and support. She relished this role that the Lord had so wonderfully prepared her for. With all of us grown and on our own, Mother and Daddy's travel adventures continued. Daddy's professional interests in Aloe Vera and medical research led them to travels to Kuwait, China, and all over Europe for talks and conferences on various medical research topics. Daddy's lifelong interest in pipe organs led to other travel adventures. The pair also went on a number of organized tours to Europe that included opportunities to play and hear pipe organs in historical cathedrals and churches. Mother shared Daddy's love of classical and Christian music and they both thoroughly enjoyed these adventures. In some instances, they were accompanied by one of us kids and spouses. These accompanied trips led to many family stories recounting the experiences including walking through a flooded church in Venice to play a pipe organ. In the 2000s, they began taking cruises with Mark's family. They made numerous nautical trips to the Caribbean and even made a trip to Northern Europe visiting Saint Petersburg, Russia. Their travels were not all foreign. In 1976, Daddy answered an ad in a medical journal for the sale of a Victorian house in the former gold mining town of Pitkin, Colorado. Daddy purchased the house in Pitkin, and it became the summer retreat for our parents and for the extended family. Mother and Daddy both just loved the peace and solitude that Pitkin provided. They added a back porch deck on the house where they would sit for hours viewing the babbling creek that ran along the back of the property and the numerous squirrels, chipmunks and birds that would frequent the railings and deck of the porch. They loved to go on both driving and hiking adventures in the Monarch Pass area around Pitkin. There were hikes up to the abandoned railroad tunnel above the town. Mother and Daddy took long walks down Main Street where the Pitkin house was located. They walked to the Silver Plume, the local dry goods and grocery store, for supplies and visited the old hotel on main street which had been reopened as a conference center. They also purchased additional property even higher up than the 9,000 ft+ above sea level of Pitkin in the former mining area of Tincup, Colorado. This property is more vertical than horizontal, but they loved to go up and visit the location which features thick woods and lots of critters. Mother and Daddy loved to go to Pitkin and spend weeks in the peace and remoteness of the little town and surrounding woods. Sister Martha and brother Gary both purchased property in the area so that they, too, could share in the peace and solitude that our parents found so nurturing and healing. Now the grandchildren are following in Mother and Daddy's footsteps with pilgrimages and vacations to Pitkin. To Mother, family was the most important part of her life. She kept in communication with each of us to make sure all was going well. Sunday dinners after church were an essential element of the extended family communications network. When growing up, it was the habit of our family – grandparents, aunts, uncles, cousins to all go to the same restaurant together after church. Since we all attended Immanuel Church, it was just the natural course of the day to go together to eat. Over the years, the preferred eating establishment changed. But once we were all grown, Mother wanted us to all come home for Sunday dinner. So, the family dinner at Mother and Daddy's house became the standard and continued for the next 30 or years. The menu rarely varied: rump roast with brown gravy, lumpy homemade mashed potatoes with chive cheese, green beans and spiced apples (or maybe the occasional spiced peach). Dessert was never a big deal in our family, but if there was a birthday or special event, there would be some sort of sweet to finish the meal. These Sunday dinners were our weekly bonding sessions and gave both Mother and Daddy a chance to catch up with our goings on. We had no idea at the time how important they were to our Mother and how important they would be to us looking back on those special times with our beloved parents and siblings. With all of us grown, Mother's role as caregiver transitioned to the grandchildren in 1973 with the birth of Allen. She and Daddy waited 13 years for the subsequent arrival of Brittany, Robert, Hunter, Alyssa, Jennifer and Emily. She and Daddy enjoyed attending school and sporting events, grandparents' days and recitals for the grandchildren. In 2005, they welcomed the first great grandchild, Benjamin followed by Chase, Molly, Duke and Maisie. Mother greatly enjoyed visiting with the great grandbabies. It is truly a blessing for each of them to have known both Daddy and Mother and to have those precious memories of them to share with their own children. With our Mother's passing, our lives are forever changed. We were all so very blessed to have the most wonderful caring, giving, loving Mother that anyone anywhere could ever have. And to have her for 95 years! She gave so much, so freely and so generously to each one of us. And despite our best efforts, none of us could ever give back to her even a small portion of what she gave to us. We are comforted in the full knowledge that she is now reaping the rewards of her sacrifice and service in the glorious presence of Our Lord. That she is once again reunited with our dear Daddy, her brothers and sister and her parents, our beloved Grandparents. Fond memories and expressions of sympathy may be shared at www.beanmasseyburge.com for the Danhof family.
See more
See Less
Services
Send flowers in the next 19 hours for guaranteed delivery.
Thursday,
August 18, 2022
Graveside Service
10:00 am - 11:00 am
Grand Prairie Memorial Gardens
In Memory Of
Martha Aye Danhof
Help tell the story of your loved one's unique life. Leave a memory or share a photo or video below to show your support.